Achievements and Announcements
ACHIEVEMENTS
ANNOUNCEMENTS
APPOINTMENTS
ACHIEVEMENTS
Deputy Vice Chancellor named in world's top 10 influential historians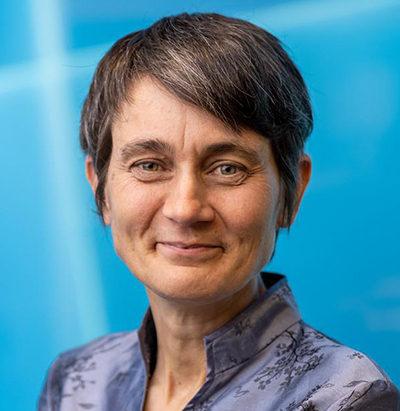 UniSA's Deputy Vice Chancellor for Research and Enterprise Professor Marnie Hughes-Warrington has been named one of the world's most influential historians by an international ranking system.
Academic Influence, a team of academics and data scientists who provide rankings of people, places and institutions, named Prof Hughes-Warrington in its list of the Ten Most Influential Historians Today.
"Each of the historians profiled here have made significant contributions to historical scholarship," the organisation states. "Based on our ranking methodology, these individuals have significantly impacted the academic discipline of history within 2010-2020."
Prof Hughes-Warrington, who was eighth in the worldwide list and the only female in the top 10, says she was surprised by the recognition.
"I just know that I love history, I love philosophy, and that I want people around the world to love them too," Prof Hughes-Warrington says.
Prof Hughes-Warrington has written seven books, including Fifty Key Thinkers on History (translated into several languages), Revisionist Histories, the Historical Imagination and Education, and most recently, History as Wonder: Beginning with Historiography.
A graduate of the Universities of Tasmania and Oxford, Prof Hughes-Warrington has a strong global profile as a philosopher and as an historian who seeks to explain why histories and historical thinking play an important role in making a good, fair and just world.
UniSA academics named in list of Australia's top 250 researchers
Two UniSA academics have been named in a list of Australia's top 250 researchers for 2020 published by The Australian.
Both researchers and UniSA as an institution have been named in The Australian's Research 2020 magazine, covering categories including Australia's top researchers and Australia's top 40 young researchers.
The list was determined using a unique methodology drawing on public sources including citations in renowned journals and research institutions that lead on both volume and quality of work.

Associate Professor of Information Studies Tina Du was named as the top researcher in Library and Information Science within the Engineering and Computer Science category. Associate Professor in Enterprise Dynamics Allan O'Connor was named Australia's top researcher in Entrepreneurship & Innovation, as part of the Business, Economics and Management category.
Each researcher is awarded a title on the basis of having the highest number of citations from papers published in the past five years in the 20 top journals for their field.
Senior Lecturer in Data Science Dr Srecko Joksimovic and Online Course Facilitator Dr John Mingoia were named "rising stars", on The Australian's list of the nation's top 40 young researchers.
Dr Joksimovic was named a rising star in Educational Technology as part of the Engineering & Computer Sciences category; while Dr Mingoia was named a rising star in Communication, part of the Humanities, Arts and Literature category.
The Early Achievers Leaderboard lists the five top researchers – who are less than 10 years into their careers – from Australian universities and research institutions in each of eight major discipline areas.
UniSA was also recognised as an institutional winner in two categories on the basis of having the most citations in the top 20 journals in the field in the past five years.
The University was named the lead institution for Education within the Social Sciences category; and also for Educational Technology within the Education and Engineering and Computer Science category.
PhD student receives national award in STEM
A UniSA PhD student has been selected for a prestigious program that will offer targeted career support for researchers working in fields with high job-growth potential.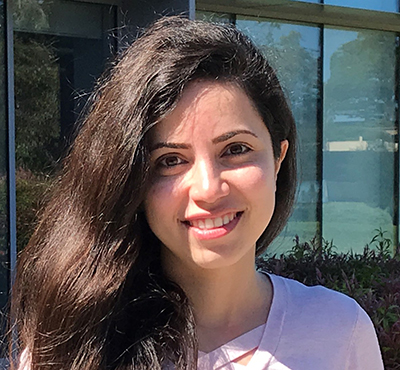 Mahshid Ghasemi Esfidvajani was selected as a Researcher Development and Exchange within Industry (REDI) Mentee with the Industry Mentoring Network in STEM (IMNIS), the Australian Academy of Technology & Engineering's (ATSE) industry engagement initiative.
Mahshid's PhD in the field of personalised medicine focuses on breast cancer heterogeneity, which follows on from her clinical research at the Royan Institute for Stem Cell Biology and Technology where she focused on cell therapy in dermatologic diseases including vitiligo, treatments for burns, and scars.
As a medical researcher, Mahshid says her career goal is to translate basic research into clinical applicability through combining her basic and clinical knowledge.
Through IMNIS, ATSE brings a high calibre network of esteemed fellows and industry leaders who are investing in Australia's future workforce.
The program focuses on the broader range of 'job growth' areas, such as regenerative medicine, gene and cell therapies and digital health technologies.
IMNIS connects motivated PhD candidates (mentees) in science, technology, engineering and mathematics (STEM) with outstanding high-level industry leaders (mentors) over the course of the year-long program.
It has been designed to help increase industry knowledge, learn professional skills and expand their academic networks.
Specifically, by being selected as a REDI Mentee, Mahshid will gain more access to more targeted career support in her selected field, additional training, time with ATSE fellows and entry into a special alumni graduate program.
UniSA refrigeration project a finalist in Australian Engineering Excellence Awards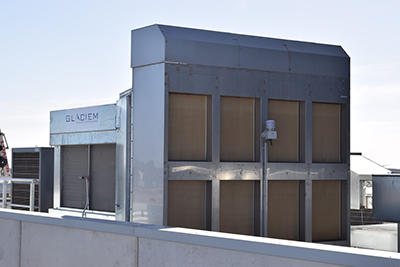 A revolutionary refrigerated cooling system, co-developed by UniSA, that drastically cuts costs and carbon dioxide emissions has won a South Australian award for engineering excellence and been named a finalist for a prestigious national award.
Based on several innovative technologies, UniSA and Glaciem Cooling Technologies designed and created a commercial scale refrigeration and thermal energy storage system for a restaurant cold store at The Bend Motorsports Park in South Australia.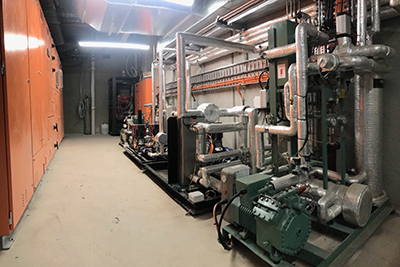 The system incorporates dew point evaporative cooling integrated with CO2 refrigeration, and a phase change material energy storage system. This allows energy to be stored cheaply during times when there is excess renewable power generation or low-cost electricity. During extreme hot conditions the refrigeration system is around 65 per cent more efficient than conventional refrigeration systems.
The project won a South Australian Engineering Excellence Award in September and was named a finalist for Engineering Australia's highest honour, the Sir William Hudson Award.
The Australian Engineering Excellence Awards recognise Australia's top engineering projects and the engineering teams behind them.
Engineers Australia South Australia division manager Lauran Huefner says the joint UniSA and Glaciem project highlights the contribution engineering makes to the economy, community and the environment.
"This project could make a significant contribution to adapting and mitigating the effects of climate change on a global scale and therefore makes it a very worthy nominee for the national award," she says.
One of the UniSA researchers involved in the project, Professor Frank Bruno from the Future Industries Institute, says the system uses technology developed at UniSA over the past 10 years, and the University's capability in refrigeration, air conditioning and solar, to deliver the world's most efficient air-cooled CO2 refrigeration system for hot climates.

Mount Gambier student wins World Teachers' Day award
A UniSA final-year early childhood education student has won a World Teachers' Day award.
Kerri Scherer, who is completing her final subjects toward a Bachelor of Education (Early Childhood) at UniSA's Mount Gambier campus, received the University of South Australia award from the peak body for educational associations in South Australia, Educators SA.
As part of the annual World Teachers' Day celebrations, Educators SA presents a range of awards to recognise outstanding educators and professional associations.
Kerri Scherer has maintained a high GPA throughout her studies and shown significant commitment to the education profession, broadening her knowledge of early childhood education through the networks, research and seminars she has attended as part of her membership with several education associations.
Adjunct professor recognised for excellence in education leadership research
UniSA Adjunct Professor Kay Whitehead has been recognised for her contribution to research in education leadership by the largest professional association in Australia for the education sector.
The Australian Council for Educational Leaders (ACEL) SA branch awarded Prof Whitehead its Distinguished Contribution to Research in Educational Leadership Award.
In announcing the award, ACEL SA Branch president Warren Symonds said Prof Whitehead was a leading expert in the history of education and particularly the history of women in education.
"Her current research is situated in the burgeoning field of transnationalism, drawing on 'new' imperial history to study the transnational flow of educators, practices and ideas between the white settler nations (Australia, New Zealand, Canada, South Africa), the United States of America, the United Kingdom and former African colonies," he said.
Key focal points include the implications of gender, class and race for socially just societies.
"Emeritus Professor Kay Whitehead has explored the lives and work of educators who travelled internationally in connection with their careers, including migrants, sojourners and exchange teachers," Symonds said.
Prof Whitehead has held a range of roles at the University of Canberra, the University of Adelaide, UniSA and Flinders University after an initial career as a teacher and deputy principal.
Prof Whitehead publishes her extensive research in a wide range of contemporary education and history journals, books and conferences, ensuring that her research has social and policy relevance in a globalised world.
Symonds said her research has informed educational leadership, policy and practice across Australia and internationally by contributing to a greater understanding of how teachers and leaders portray the lands, people and school systems, curriculum and teaching methodologies they encounter, which offers tools for critical thinking by practitioners and leaders about education and schooling in a range of educational contexts.
Early career research projects win significant government support
A research project to improve Australia's ability to discover mineral deposits beneath sedimentary basins and another into how cells and tissues respond to compressive force have each received a boost under the Australian Research Council's Discovery Early Career Researcher Award scheme.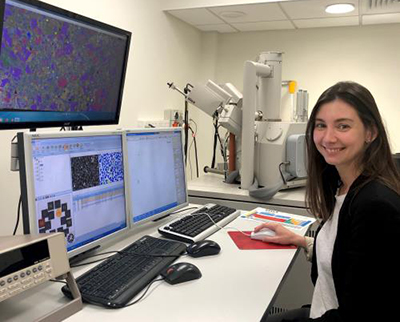 UniSA geologist Dr Laura Morrissey, based in the Future Industries Institute, has received $416,000 in funding for a project looking at the stability of accessory minerals during low temperature geological processes. The project aims to improve Australia's ability to discover mineral deposits beneath sedimentary basins by determining whether detrital accessory minerals in sedimentary basins can be an effective exploration tool.
It's one of a number of research projects led by young Australian researchers that were awarded funding in early November under the ARC Discovery Early Career Researcher Award (DECRA) scheme.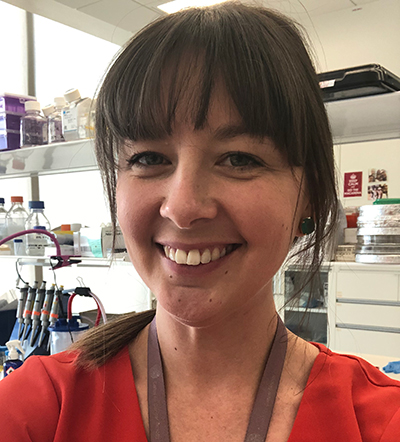 UniSA Research Associate Dr Sarah Boyle, based in the Centre for Cancer Biology, received $436,000 for research to understand how cells sense and respond to forces experienced throughout life
The expected outcome is a greater understanding of mechanical and biochemical relationships between cells and the environment, to inform fields of tissue engineering of culture scaffolds to better mimic natural cell-tissue settings.
Australian Research Council CEO Professor Sue Thomas says researchers in their early careers benefit from the dedicated funding provided by the scheme which enables research and training in high quality and supportive environments.
"The DECRA scheme supports early-career researchers by providing the time and resources to focus on advancing their research, and the opportunities to build important connections and knowledge," she says.
"These are world-leading research projects addressing important issues that will make a real difference to every Australian."
International recognition for UniSA sociologist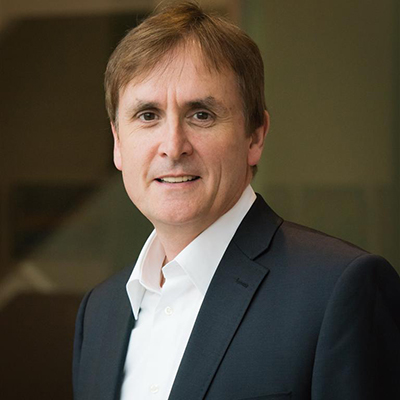 UniSA Dean of External Engagement and Executive Director of the Hawke EU Jean Monnet Centre of Excellence and Network, Professor Anthony Elliott, has been made a Fellow of the United Kingdom Academy of Social Sciences in recognition of his outstanding contribution to research.
In this award from the renowned academy, which promotes social science across the UK, Prof Elliott joins 1400 distinguished scholars and practitioners from academia and the public and private sectors who are elected by their peers for their outstanding contributions to research and for their application of social science to policy, education, society and the economy.

Announcing the new fellows, president of the UK Academy of Social Sciences, Professor Roger Goodman, said the academy was extremely proud to welcome 73 new fellows who are so highly accomplished and are driving social and economic transformation across societies.
"They have been selected following a robust review by their peers and have been recognised for the excellence of their work and its applications in academia, business and the public sector," Prof Goodman said.
Prof Elliott is a leading figure in Australia and globally in the field of social theory, having made pioneering efforts in the fields of identity and technology studies – bringing together social theory, sociology and psychoanalysis.
The author and editor of more than 40 books and over 80 book chapters and internationally esteemed journal articles, his influential book Concepts of the Self has been in continuous print for more than 20 years across four editions and multiple translations.
UniSA Deputy Vice Chancellor Research and Enterprise Professor Marnie Hughes-Warrington says to be named a fellow of an academy outside your own country is indeed a high honour.
"This announcement reflects the global influence Anthony has had in his field and is a mark of deep respect for the enormous contribution he has made and continues to make in this critical field of study," Prof Hughes-Warrington says.
Highly engaged and a great communicator, Prof Elliott has been an ambassador for the power of the social sciences to contribute to a wider understanding of our times and the factors and trends that play out in society globally.
Prof Elliott says he is honoured to have his work acknowledged by the academy.
"Sociology is a world study, and to achieve this recognition of my contribution to the field from the UK Academy is incredibly rewarding," Prof Elliott says.
Glass artworks by UniSA adjunct feature in JamFactory exhibition
A new exhibition at JamFactory Adelaide's Gallery One highlights the fantastic world of UniSA Adjunct Research Fellow Dr Tom Moore.
Abundant Wonder is the latest instalment in the JamFactory Icon series, an annual solo exhibition that celebrates the achievements of an influential South Australian artist working in a craft-based media.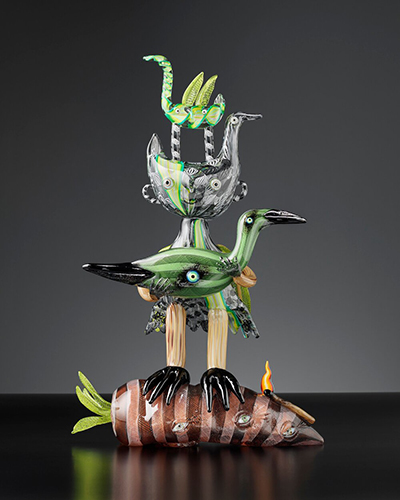 Dr Moore's enchanting glass artworks explore environment and emotion, taking diverse animal and plant forms as models for beautiful, captivating and sometimes unsettling anthropomorphic sculptures. This body of work – an expansion of recently completed doctoral research at UniSA – playfully prompts the viewer to explore the relationship between human activity and environmental degradation. Recurrent motifs include native Australian animals such as kookaburras and kangaroos, set near, alongside, or on top of a contradictory assembly of cars, flames, flowers and grass. The resultant sculptures are skilfully joined, embracing states of hybridity that both invoke and reject the traditional elegance of ornamental glass objects.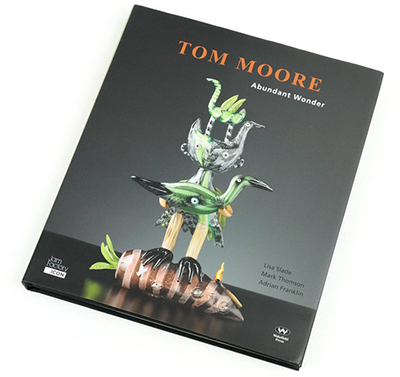 An accompaniment to Abundant Wonder is a monograph by the same title featuring essays by Lisa Slade, Mark Thompson and UniSA's Professor of Creative Industries and Cultural Policy, Dr Adrian Franklin. Dr Franklin's essay, Glassmaker for a Becoming World, presents a history and interpretation of glass art's unique contemporary potential.
Dr Moore received his PhD in Visual Art from UniSA in 2020.
Abundant Wonder is open until 22 November at JamFactory Adelaide, 19 Morphett St. Watch the exhibition video on YouTube.
Professor of Business Law named Water Professional of the Year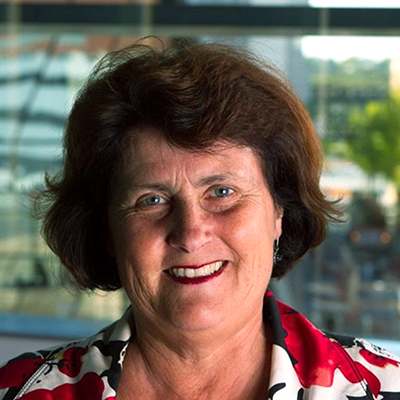 UniSA Professor of Business Law Jennifer McKay has been named Water Professional of the Year.
Prof McKay received the Premier's Medal – Water Professional of the Year Award from the Australian Water Association at an event in early November.
The award recognises individuals who, over the previous five years, have displayed passion and commitment, while also inspiring positive change in the South Australian water sector.
The judges said Prof McKay's extensive body of research "has provided insights into water law governance and policy in Australia".
"Her research has helped policy makers to understand the impacts of their policies on farmers, urban dwellers and water users generally," the judges wrote. "Her research in relation to trust across and within the water sector has been instrumental in guiding water supply businesses and government strategy."
The association said Prof McKay's passion and enthusiasm were evident and her contributions to the advancement of sustainable water management "will have a lasting impact".
Prof McKay will represent South Australia as a finalist for the Water Professional of the Year at the Australian Water Awards, to be held at the association's annual water conference and exhibition in Adelaide in 2021.
ANNOUNCEMENTS
UniSA to dedicate building to champion for higher education, Denise Bradley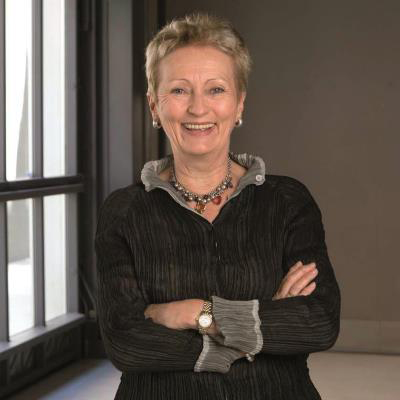 The University of South Australia Council has voted unanimously to honour the life and contribution of former Vice Chancellor, Emeritus Professor Denise Bradley, AC, by re-dedicating its Cancer Research Institute Building, as the Bradley Building.
The dedication will become official at a special ceremony in 2021, as UniSA marks its 30th anniversary.
UniSA Vice Chancellor Professor David Lloyd says the dedication reflects the incredible contribution Denise has made to higher education in South Australia and beyond.
"A brilliant mind, Denise also had a conviction about higher education and research in South Australia; that we could recreate the state as a place where excellent research, quality teaching and an engaged international outlook would flourish," Prof Lloyd says.
"She led this University in its move to the West End of the city and was deeply engaged in all the plans to grow UniSA's footprint there.
"She was also a great believer in collaboration, with business and industry, with other universities and research agencies, wherever it made sense to work together to achieve better outcomes for students, for science and research and for society."
After a long and courageous battle with cancer, Prof Bradley died on 20 March this year just as COVID-19 restrictions and travels bans came into play. Many of those who would have wanted to attend her funeral were unable to do so.
Prof Lloyd says he hopes the building dedication will give South Australians and the UniSA community the chance to honour Denise and pay proper tribute to her legacy.
"Denise was a trailblazer in so many ways," he says. "She embodied what it was to be a great female leader at a time when there were fewer of them; she encouraged talent and excellence wherever she found it; she believed wholeheartedly that access to education could change lives and she set about providing greater access for more people to come to university.
"In naming the Bradley building, we honour her enduring contribution, but we do so as a reminder for future generations that it is people like Denise that create change, shape fairer societies and light the way."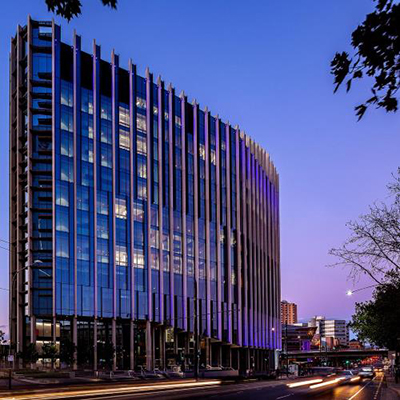 The Bradley building is a flagship research, teaching and public engagement facility for the University.
It is home to UniSA's key Clinical and Health Sciences research concentrations looking into diseases such as cancer, diabetes, heart and cardiovascular disease and a range of related therapies.
It is the base for research into population health, radiotherapy and genomics and includes teaching spaces in fields such as pharmacy and other postgraduate programs.
The building also houses UniSA's futuristic museum of discovery MOD. and the Innovation Collaboration Centre (ICC).
Vale Tracey Bretag (1962-2020)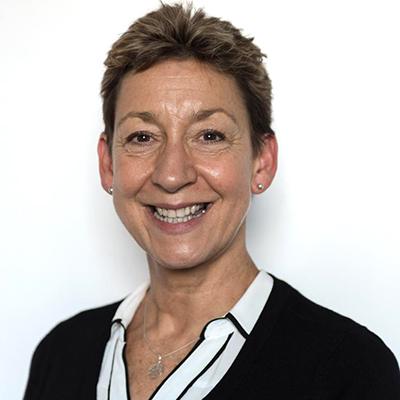 The international higher education community is mourning the loss of one of the world's leaders in academic integrity and ethics – UniSA's Professor Tracey Bretag, who died in October after a long battle with cancer.
Tracey Bretag has an interdisciplinary background; with a Bachelor of Arts (English and History) from James Cook University, an honours degree and a Master of Arts by Research in English Literature from the University of Adelaide, and a Doctor of Education by research from UniSA.
Tracey Bretag was born in Woy Woy, New South Wales in 1962 and grew up in Newcastle and then Rockhampton. After completing her first degree at James Cook University (1984) she left Australia for most of the next decade. After two years in Canada, she returned home, travelled overland to England and then sailed a 37-foot catamaran to Lisbon and across the Atlantic to the Caribbean before spending time in both New York and Dallas.
Prof Bretag moved back to Australia in 1993, gained a qualification in teaching English as a second language and found work in a Japanese secondary school (1996-98). After returning home again, she had short-term posts at Flinders University and the University of Adelaide before moving to UniSA for the rest of her career. Initially a lecturer in management, she went on to become director of the Global Experience Program (2012-14), director of the Office for Academic Integrity (2015-18) and, from 2019, professor (higher education).
Deeply committed to social justice, Prof Bretag became a champion for detained refugees following the foundation of a refugee camp at Woomera and the detention of refugees who arrived by boat to Australia.
She was a founding member and driving force in UniSA's Circle of Friends, a large group of doers and contributors, who donated dollars, time and personal support to families in detention with the aim of supporting those families in the community as an alternative to camp detention. The Circles of Friends worked for several years to secure the release of several families and Prof Bretag was a tireless and "loud" campaigner for the human rights of refugees.
Academic integrity was at the heart of Prof Bretag's research, who said her work was motivated by "a commitment to positive student learning outcomes and protection of the values and quality of higher education".
Her research has been published in more than 40 academic journal articles and book chapters. She was the founding editor of the International Journal for Educational Integrity and editor-in-chief of the Handbook of Academic Integrity (2016). Major projects explored whether switching from essays to exams was a good way to stamp out cheating; the widespread use of essay mills and contract cheating; and how such practices could be "nipped in the bud" by introducing "appropriate penalties".
She was the former chair and founding member of the Asia Pacific Forum on Educational Integrity and a former advisory board president of the International Centre for Academic Integrity (ICAI). She also led several other projects such as the Academic Integrity Policy Toolkit, which produced a toolkit to be used by universities to improve their processes for handling academic integrity.
UniSA Vice Chancellor Professor David Lloyd says Prof Bretag was an extraordinary talent and a valuable member of the UniSA team.
"She was a great champion of integrity in education, a wonderful colleague, a really nice person and she will be missed," Prof Lloyd says.
A UniSA scholarship is being established to honour Prof Bretag's contributions to higher education.
Read more in Times Higher Education and Plagiarism Today.
APPOINTMENTS
Globally recognised property and housing economics professor joins UniSA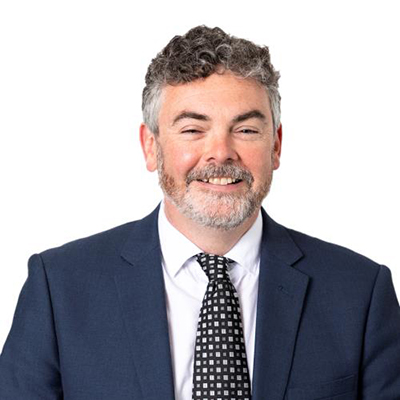 UniSA has appointed internationally recognised property and housing affordability expert Chris Leishman to a new role as Professor in Property and Housing Economics.
With extensive interdisciplinary experience in the field, and a highly developed global network, Prof Leishman is set to boost research and teaching in this increasingly significant field.
Announcing the appointment, Executive Dean of UniSA Business Professor Andrew Beer says Prof Leishman will strengthen property and housing research capacity at UniSA, in what is shaping up to be a critical period post the COVID-19 pandemic.
"UniSA Business is proud to have one of the oldest and most recognised property programs in Australia and Prof Leishman's appointment both strengthens that tradition of excellence and provides a pathway for further growth and outstanding achievement in this time of change and disruption," Prof Beer says.
"As we navigate through the economic impacts of the pandemic across the next five or more years, it will be invaluable to have his breadth of experience to support innovative teaching and lead research that is relevant sector-wide."
Prof Leishman brings extensive global teaching experience across undergraduate and postgraduate programs in property, real estate, planning and urban regeneration, within numerous cross-disciplinary contexts and has a career-long track record in working with industry, government and not-for-profit sectors.
A graduate of the University of the West of Scotland, Prof Leishman earned a PhD in Land Economics before establishing an international academic career.
Before moving to Australia, he was Professor of Housing Economics in Heriot-Watt University for six years and Professor of Housing and Urban Economics at the University of Glasgow prior to that.
Most recently he was Professor of Housing Economics, and director of the Centre for Housing, Urban and Regional Planning, and the Hugo Centre for Migration and Population, at The University of Adelaide.
Keen to make a bigger contribution to property education and research in SA and beyond, Prof Leishman says he is delighted to be joining UniSA.
"UniSA is already the leading provider of property education in the State, but it is well-placed to go further, and to lead property and housing education and research in Australia, and internationally, through the publication of world leading research and innovative and attractive programs," Prof Leishman says.
Prof Leishman will begin at UniSA in December.
Writing the script for UniSA's creative disciplines: Professor Craig Batty appointed research dean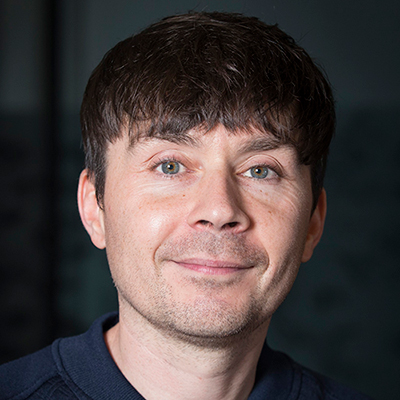 One of the country's most accomplished screenwriting researchers, Professor Craig Batty, will join UniSA in 2021 as its new Dean of Research in UniSA's Creative unit.
Prof Batty, an award-winning researcher, educator and writer, has been appointed to the inaugural role, responsible for steering UniSA's research strategy in the disciplines of architecture, planning, art and design, journalism, communication and media, creative writing, cultural studies, and film and television.
The British-born author and editor of 15 books and more than 80 peer-reviewed articles and chapters, has a background in screenwriting, script editing and creative practice research, and has led the Creative Writing discipline at the University of Technology Sydney since 2018.
Before that role, Prof Batty was based at RMIT for seven years as a Creative Practice Research Leader and director of Higher Degrees by Research.
A strong advocate for the creative arts, he hopes to bring "passion and energy" to inspire not only staff and students at UniSA, but also research partners and the wider community.
"I'm thrilled to be taking on this role at such a progressive, ambitious and values-driven university," Prof Batty says.
"UniSA Creative is bold and powerful, and I can't wait to lead its research direction. My leadership style places a strong emphasis on people and believing in what they can achieve. This will underpin how I work with my new colleagues across the university.
"It's more important than ever, in this time of COVID-19, to invest in creativity and culture, ensuring Australia can move forward from the pandemic with innovative ideas, resilient practices and a strong sense of hope, truth and kindness," Prof Batty says.
Executive Dean of UniSA Creative, Professor Joanne Cys, says Prof Batty will bring a "wealth of experience" to the role, "not only as Australia's foremost leader in his own field of film screenwriting and creative writing, but also as an energetic research leader with a passion for supporting and mentoring academics and higher degree by research candidates to achieve their goals".
"I am delighted that Prof Batty will be joining us as Dean of Research to lead UniSA Creative's research strategy and activity from 2021," Prof Cys says.