World-first study strengthens case for banning whips in horse racing
By Candy Gibson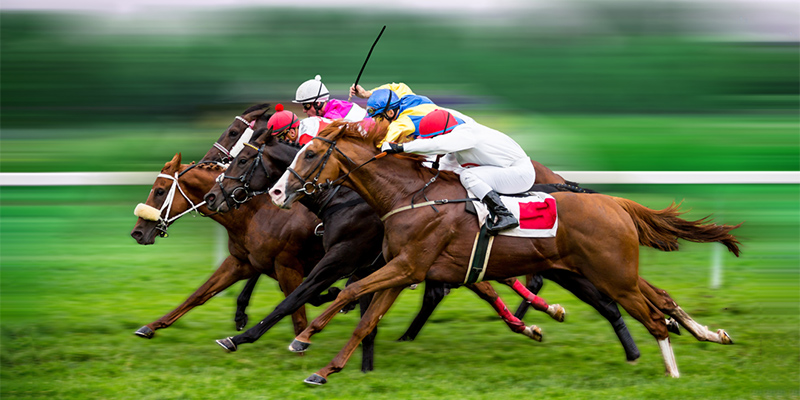 BUSINESS AND LAW
A world-first study led by UniSA has found no evidence that whips used in horse racing benefit the jockey in any way – either in speed, safety or interference.
Adjunct Senior Research Fellow at UniSA Dr Kirrilly Thompson examined stewards reports from 67 "whipping-free" races and 59 "whipping-permitted" races in the UK, testing the long-held belief in the racing industry that whip use aids steering, reduces interference, increases safety and improves finishing times.
The study involved researchers from the University of Sydney and Animal Aid in the UK.
"We analysed the stewards' reports for all these factors and found no statistical difference between the races where whips were allowed and where they were banned," Dr Thompson says. "There is nothing we found that recommends the use of whips."
The findings, published in the journal Animals, strengthen the case for whips to be banned on Australian racecourses.
Racing Victoria is leading the call for whips to be phased out and is seeking to introduce new rules that, if adopted, would limit the number of times that jockeys can whip their horses in a race.
The proposed reform would bring Australia into line with the United Kingdom, Ireland, Germany, France and parts of the United States, although the researchers would like to take it a step further and see whip-free racing adopted worldwide. Norway is the only country that allows jockeys to carry whips but only use them if their safety is jeopardised.
Dr Thompson says the idea that whip use is critical in horse racing is culturally entrenched in the thoroughbred racing industry but is not based on evidence.
"The whipping of animals for public entertainment and financial gain – some of which entails problem gambling – is morally and ethically wrong," Dr Thompson says.
"Using a whip to encourage horses to run faster and straighter is potentially painful as well as dangerous," she says.
A 2013 study found that backhand whip strikes, in particular, leave visible indentations in the horse's flanks, and an earlier study published in the Equine Veterinary Journal found that whip use was associated with horse falls in hurdle and steeplechase racing in the UK.
Dr Thompson and her co-authors recommend science-based training of jockeys and racehorses to help improve their steering – one of the main arguments raised in favour of using whips.
"For example, jockeys could use open reins and/or weight shifts in place of whips to aid steering," she says. "Pre-training of racehorses could also mitigate lateral biases in steering."
Proof that whips do not improve finishing times should also reassure punters that jockeys will still get the best performance out of their mount in whip-free races.
Prior studies have found that racehorses, on average, achieve the highest speeds in the 600 to 400 metre section where there was no whip use and the increasing whip use was most frequent in the final two 200 metre sections when horses were fatigued, making their use counterproductive.
Whipping-free races, known as "hands and heels" races, are a fixture in the UK, where apprentice jockeys can carry, but not use, the whip unless in extreme circumstances. Comparing these races to regular races is the closest that researchers can get to performing a blind experiment on whip use.
Is Whip Use Important to Thoroughbred Racing Integrity? What Stewards' Reports Reveal about Fairness to Punters, Jockeys and Horses is published in Animals.
The study was funded by the RSPCA.
The authors include Dr Kirrilly Thompson (UniSA), Prof Phil Manus, Prof Paul McGreevy and Bethany Wilson (University of Sydney) and Dene Stansall, Animal Aid, UK.