The latest books from UniSA researchers
---
Myanmar: Politics, Economy and Society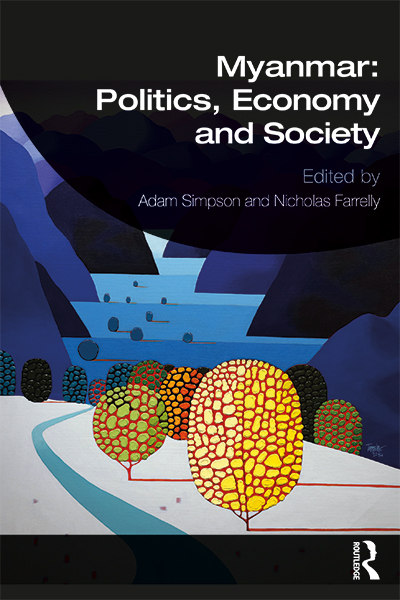 A new book, Myanmar: Politics, Economy and Society, edited by Justice & Society's Dr Adam Simpson and Professor Nicholas Farrelly from the University of Tasmania examines the key political, economic and social challenges facing contemporary Myanmar and explains the complex historical and ethnic dynamics that have shaped the country.
With clear and incisive contributions from the world's leading Myanmar scholars, this book assesses the policies and political reforms that have provoked contestation in Myanmar's recent history and driven both economic and social change. In this context, questions of economic ownership and control and the distribution of natural resources are shown to be deeply informed by longstanding fractures amongst ethnic and civil-military relations. The chapters analyse the key issues that constrain or expedite societal development in Myanmar and place recent events of national and international significance in the context of its complex history and social relations. In doing so, the book demonstrates that ethnic and cultural diversity is at the core of Myanmar's society and heavily influences all aspects of life in the country.
Published simultaneously in paperback, hardback and ebook formats in the wake of ethnic cleansing of the Muslim Rohingya minority in 2017, court cases on genocide and war crimes at the International Court of Justice (ICJ) and the International Criminal Court (ICC), and the impacts of COVID-19, the volume will act as a key resource and research primer for scholars, journalists, diplomats and other professionals in the lead-up to Myanmar's crucial national elections scheduled for 8 November 2020. The book is available from Routledge.
Climate Change Adaptation for Transportation Systems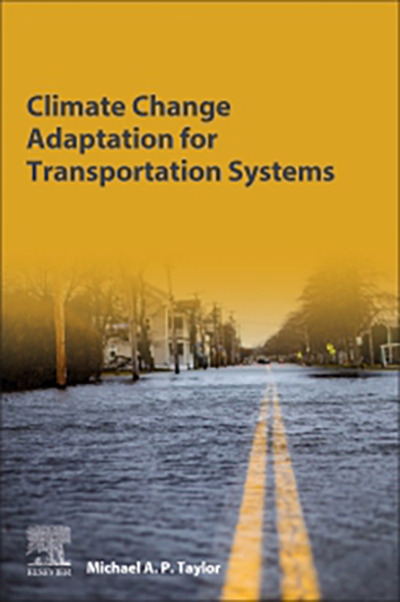 Climate Change Adaptation for Transportation Systems, by UniSA Emeritus Professor of Transport Planning Michael Taylor, examines the international state of knowledge on climate change and weather and their potential impacts on the planning, design and serviceability of transportation networks.
The book describes alternative frameworks for adapting to climate change in the planning, provision and management of transportation systems. It discusses methods and models for including climate and weather factors in planning and design for use in transportation asset systems under risk and uncertainty. Giving specific attention to road, rail, ports and harbours, the book provides users with the tools they need in decision-making approaches where there is uncertainty.
Climate Change Adaptation for Transportation Systems examines the impact of climate change and extreme weather on the performance and serviceability of transportation assets. It also explores the issues, methods, frameworks, models and techniques for assessing transportation systems' performance, including considerations for climate and the environment and provides case studies from around the world to illustrate methods, covering a wide range of climatic conditions, considerations and approaches for transportation planners. The book is available from Elsevier.
Children's Multilingual Literacy
Five UniSA researchers, working with colleagues internationally, have co-authored a new book, Children's Multilingual Literacy: Fostering Childhood Literacy in Home and Community Settings.
Professor Pauline Harris, Dr Elspeth McInnes, Dr Bec Neill, Alexandra Diamond and Dr Jenni Carter were co-authors, alongside colleagues from Australia, Fiji and Wyoming.
The book offers a comprehensive report on a three-year, cross-cultural, critical participatory action research study, conducted in children's homes and communities in Fiji. The project contributed to building sustainable local capacity in communities without access to early childhood services, so as to promote preschool children's literacy development in their home languages and English.
The book includes rich descriptions of the young children's lived, multilingual literacy practices in their home and community contexts. This work advances research-based practices for fostering young children's multilingual literacy and building community capacity in a post-colonial Pasifika context; further, it shares valuable insights into processes and complexities that are inherent to multiliteracy and cross-cultural research. The book is available from Springer.