Aboriginal led edition of student magazine proves an Australian first
By Alyssa Cairo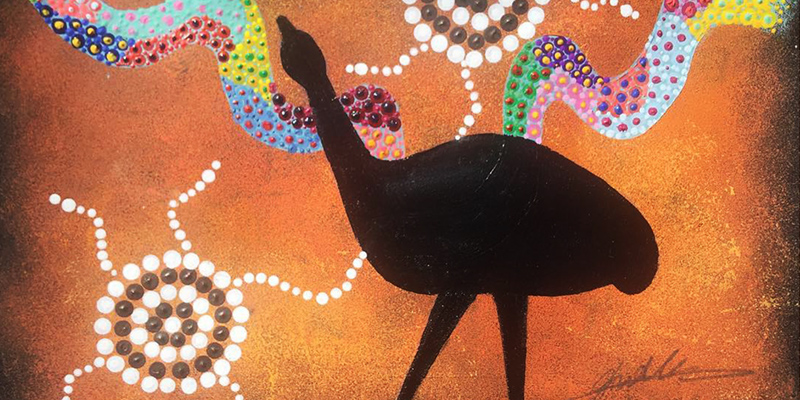 CREATIVE INDUSTRIES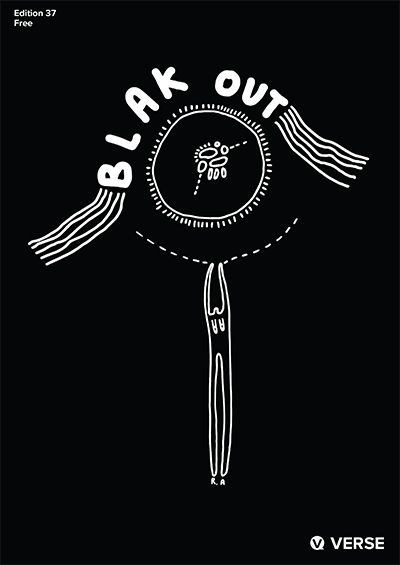 Although there have been many university magazines that have been Aboriginal or First Nation themed, UniSA's Verse Magazine has taken a leading move to showcase the talents of Aboriginal and Torres Strait Islander students.
In an Australian-first, the latest edition of Verse Magazine was led and curated entirely by an Aboriginal editorial team. Named the Blak Out edition, the magazine was timed to coincide with the lead up to NAIDOC Week, which ends 15 November.
The Aboriginal editorial team consisted of five people at various stages of their university journey and all from different nations across Australia, united to bring the edition to life.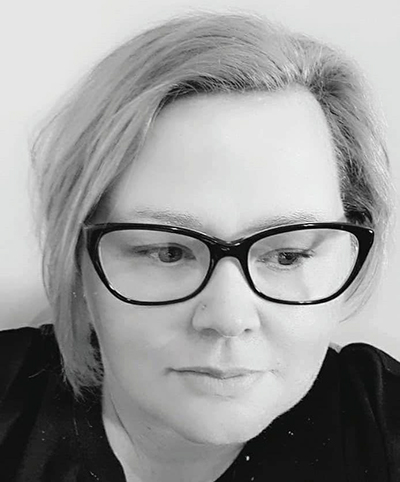 Master of Aboriginal Studies student Yaliilan Windl (Leanne Windle) says the Blak Out edition provides Aboriginal and Torres Strait Islander students at UniSA with a platform to showcase the many talents of fellow students – both on and off campus.
"Blak Out also provides Aboriginal and Torres Strait Islander students at UniSA a safe space in which to use their voice, express themselves through art, poems, opinion pieces, language and more, without fear of retribution," Yaliilan says.
She says the edition is not only important to the students but to their families and communities.
"In Aboriginal and Torres Strait Islander cultures, an individual's success is shared by all within the community. So the success that Blak Out and the editorial team will no doubt have will also be shared within our communities, Australia-wide," she says.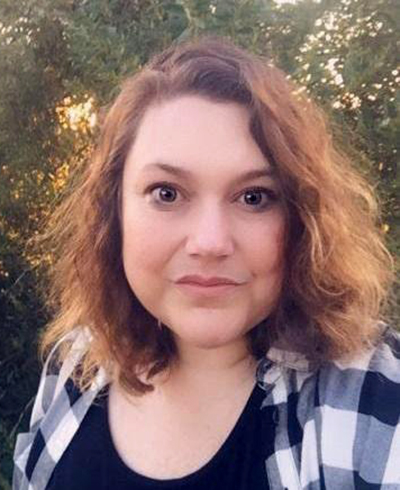 Fellow Master of Aboriginal Studies student Tabitha Lean says that although Verse Magazine covers both regional and city campuses and invites all students to contribute, there hasn't been a lot of engagement from Aboriginal students until now.
"We hope that Blak Out connects the Aboriginal student community through sharing stories; and also educates the non-Aboriginal student community through the sharing of Aboriginal voices, ideas and opinions," Tabitha says.
The term 'Blak' stems from renowned artist Destiny Deacon first using the term in her exhibition 'Blak lik mi' in 1991, later defining it as "a term used by some Aboriginal people to reclaim historical, representational, symbolical, stereotypical and romanticised notions of Black or Blackness. Often used as ammunition or inspiration".
Tabitha says the Blak Out takeover was used as an "expression of taking back power and control of this colonial space".
"Now, more than ever, is a time for our voices to be heard. There is strength in our collective voices, truth in our stories, and ancestral wisdom in our writings," Tabitha says.
"We have had so many contributions from Aboriginal and Torres Strait Islander students. We have poetry, interviews, a playlist, art and all kinds of articles; there really will be something for everyone in the edition."
Verse Magazine is produced by the UniSA Student Association (USASA).