Your commuter coffee made sustainable thanks to SA industry partnership
By Michèle Nardelli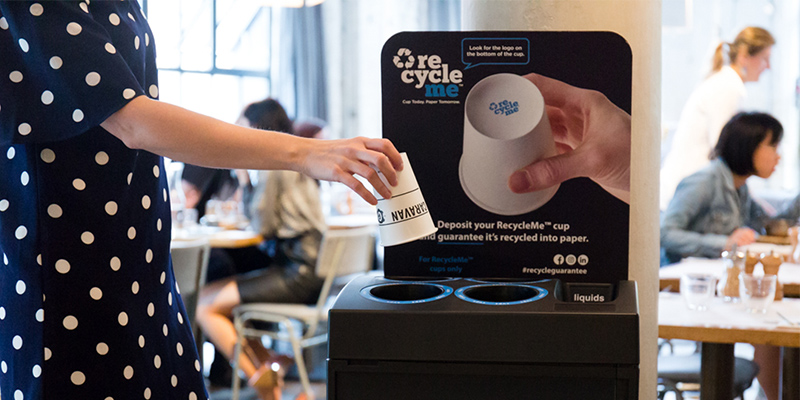 TECHNOLOGY AND ENGINEERING
UniSA is supporting Adelaide-based design and manufacturing packaging company Detpak with its production of resilient but recyclable takeaway coffee cups.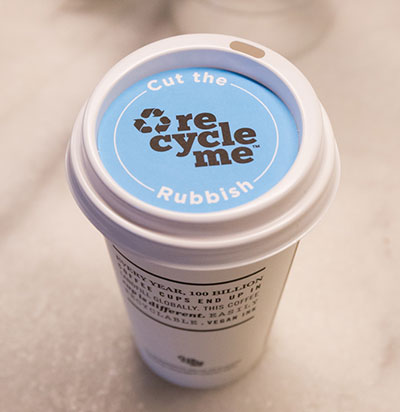 In an innovative local collaboration, Detpak has teamed up with UniSA's Future Industries Institute (FII) to ensure it stays at the forefront of innovation in takeaway coffee cup production.
Lead collaborating researcher from UniSA, Associate Professor Drew Evans, says the design problem for disposable coffee cups has always been about delivering a product that won't leak but will still offer opportunities for recycling.
"Being able to work with Detpak on a sustainability challenge is very rewarding," Assoc Prof Evans says. "Our expertise in thin film coatings is helping Detpak to further test innovative sustainable products."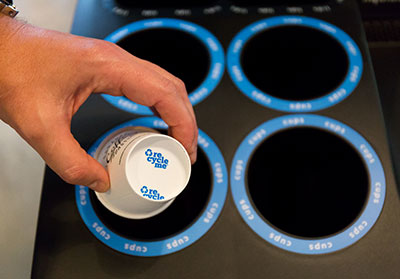 It is estimated that Australians use a billion throw away coffee cups each year; and around the world that figure skyrockets to 16 billion.
"Regular takeaway cups have relied on a plastic lining, making them difficult or impossible to recycle," Assoc Prof Evans says.
"We have been working with Detpak to test coffee cups and understand the full benefits of their next generation lining, that is readily removable.
"With Detpak cups, no changes to the recycling process have been required, so the cups can live again as recycled paper products."
Through the Future Industries Accelerator program supported by the SA Government, Detpak teamed up with South Australia's Coatings Group at UniSA's FII to conduct analysis on coatings applied to takeaway coffee cups in the market today.
Detpak Innovation and Marketing General Manager Tom Lunn says the company is constantly assessing new technologies to improve the sustainability of their products.
"Working with UniSA gives us the opportunity to validate coating technology and continue to bring the best solutions to the market such as the new Detpak RecycleMe™ cups," he says.
"Previously recognised with the Excellence in Sustainable Packaging Award from the Australian Packaging Covenant Organisation, Detpak is proud to be working at the forefront of packaging innovations that promote recycling and recovery of materials because we want to be part of recycling solutions.
"We are collaborating with UniSA because we know they are world leaders in the field of coating technologies, and they have a great reputation for working with industry to solve problems.
"Their scientific analysis, expertise in research and development, and understanding of the chemistry of coatings technologies has been invaluable and we are excited to carry on that relationship as we continue to explore how we can employ innovative coatings in the manufacture of other packaging products to encourage easy recycling."