The latest books from UniSA researchers
---
War Comics: A Postcolonial Perspective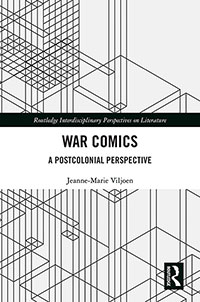 War Comics: A Postcolonial Perspective by Dr Jeanne-Marie Viljoen focuses on non-fictional, visual narratives (including comics; graphic narratives; animated documentaries and online, interactive documentaries) that attempt to represent violent experiences, primarily in the Levant. In doing so it explores, from a philosophical perspective, the problem of representing trauma when language seems inadequate to describe our experiences and how the visual narrative form may help us with this. Available from Routledge.
A Research Agenda for Academic Integrity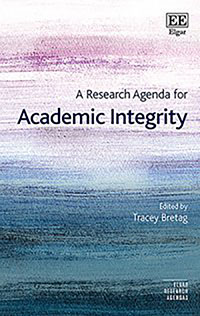 A Research Agenda for Academic Integrity, edited by Professor Tracey Bretag, provides in-depth analysis of emerging threats to academic integrity, and practical, evidence-based recommendations for creating cultures of integrity. It includes the latest research on contract cheating, and how to identify and respond to it. Internationally renowned scholars from a range of disciplines and countries provide expertise on existing and emerging threats to academic integrity and offer evidence-based advice to all higher education stakeholders. Available from Edward Elgar Publishing.