UniSA to lead world first observatory to measure the psychosocial safety climate of workplaces
By Michèle Nardelli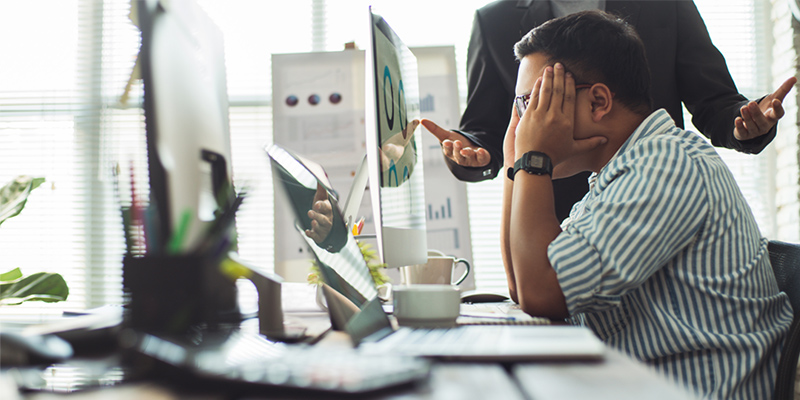 BUSINESS AND LAW
A world first observatory examining the value employers place on psychological health and safety will be established in Adelaide after a UniSA researcher was awarded a prestigious national fellowship worth more than $3.1 million.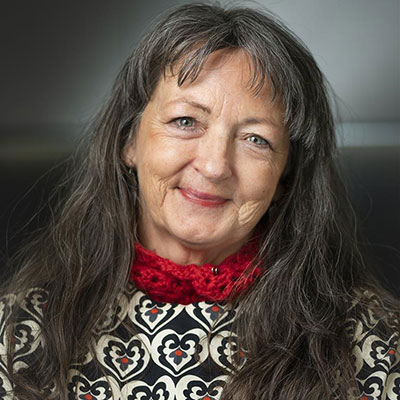 Co-director of UniSA's Centre for Workplace Excellence Professor Maureen Dollard has been awarded an Australian Research Council (ARC) Laureate Fellowship to establish a platform for national and international research into the psychosocial safety climate (PSC) of workplaces.
Psychosocial safety climate refers to an organisation's climate for psychological health and safety, reflecting a balance of concern by management about psychological health versus productivity.
With global trends showing increases in anxiety and depression, and against a backdrop where almost half the Australian workforce feels their workplaces are psychologically unhealthy, the research will support capacity to make evidence-based changes and improve conditions and productivity for workers and organisations.

The Laureate Fellowship funding will support the foundation of the world's first Psychosocial Safety Climate Observatory, a research platform to gather, analyse, and synthesise, national and international data.
The project will help Australia meet its UN Sustainable Development Goal to promote decent and safe work by producing new knowledge to support radical reform to Australia's corporate climate.
As work pressures have increased, only 52 per cent of Australian workers report that their workplace is psychosocially healthy and bullying rates in the workplace are now some of the highest in the world.
Professor Dollard says the extraordinary circumstances that have unfolded globally as the result of the COVID-19 pandemic will only place more pressure on workplaces and workers.
"We have already been facing disruptions imposed by the transition to Industry 4.0, new patterns of employment, shifting demographics and globalisation, and now we are about to confront the fallout from one of the biggest economic downturns Australia has ever experienced," Prof Dollard says.
"This is a huge challenge but a real opportunity to research, define, and lead in developing the knowledge and tools for work climate change – so that future work is human-centred, more psychologically healthy, and importantly, creates work environments that are more innovative and productive."
Prof Dollard says a key goal of the research to be funded by the Laureate Fellowship, will be to deliver evidence and improve understanding about the psychosocial safety climate and the impact it can have on workplaces and the wider society.
"Our research with more than 4200 Australian employees showed that about 44 per cent were already working in environments where the psychosocial safety climate was poor and therefore they were at risk of more job strain and higher rates of depression – feeding into national increases in depression, anxiety and suicide," she says.
"The rise in aggressive profit-over-people corporate cultures, widescale breaches in paying workers their award, disproportionate rises in CEO salaries, and job insecurity associated with Industry 4.0 transformation, and union density are the kinds of external environmental factors that likely influence workplace climate.
"Our team will be analysing those influences, and looking at the economic, political, cultural and social factors that drive the PSC of organisations and businesses.
"We want to identify the problems – find what factors influence the state of the psychosocial work climate – what aspects or combinations of factors make that climate feel unsafe and then look at developing tangible solutions in workplace management, practice and policy making that will support an improvement."
The ARC funding will support a team of researchers led by Prof Dollard, including three postdoctoral researchers and two PhD candidates.
An international advisory board including members from the UK, the USA, Vietnam and the Netherlands and will support and advise on ethics, industry relevance, and potential policy translation.
Professor of Work and Organisational Psychology at UniSA, Prof Dollard is also Honorary Professor at the University of Nottingham, and Fellow of the European Academy of Occupational Health Psychology.
Her research on worker psychological health and safety led to the development of the Australian Workplace Barometer (AWB), a national survey of Australian work conditions and the StressCafé interactive public face of the AWB.
She is the pioneer of Psychosocial Safety Climate theory which is revolutionising how the root cause of work stress and related health and productivity issues is viewed in the field. She has also been awarded the 2020 Kathleen Fitzpatrick Fellowship to play an ambassadorial role to promote and support women in research.