National approach needed to enable teachers to identify harmful sexual behaviours by children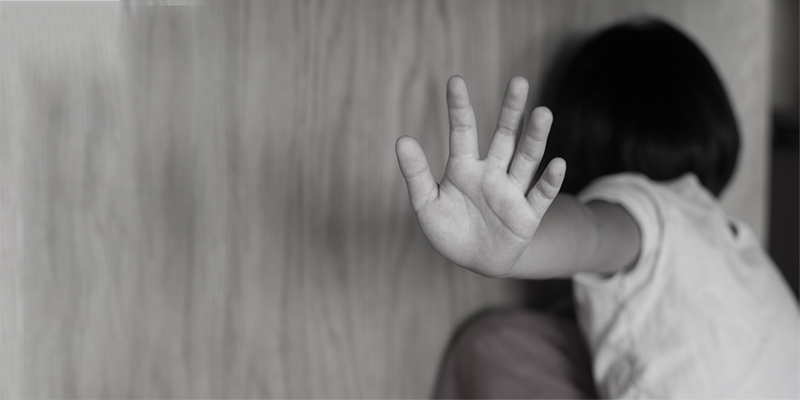 EDUCATION
The issue of children acting out age-inappropriate sexual behaviours is underreported because of inconsistent polices across states and a lack of training for educators, research by two UniSA academics has found.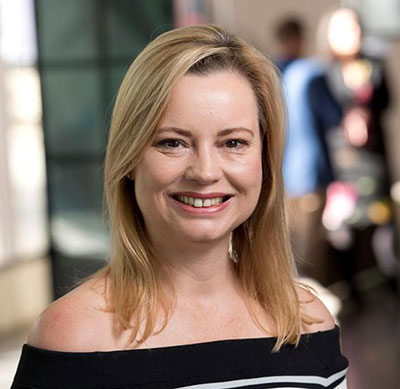 UniSA senior lecturer Dr Lesley-Anne Ey (pictured right) and Associate Professor of Sociology in Education Elspeth McInnes (pictured below) are calling for a coordinated, national response to increasing rates of children's harmful sexual behaviours.
Harmful sexual behaviours occur when children act out age-inappropriate sexual behaviours and can be an indication of deeper issues, such as child abuse or trauma. These behaviours can have significant psychological, behavioural and developmental impacts on affected students and for children and adults who witness them.
Australia's Royal Commission into Institutional Responses to Child Sexual Abuse (2013-2017) identified that more than 23 per cent of survivors reported having been abused by another child.
One major issue is that despite having a complex legal framework for dealing with sexual abuse of children, this is mostly aimed at protecting them from adult offenders.
Dr Ey and Assoc Prof McInnes surveyed 107 educators from primary schools, preschools, and out-of-school hours care services, recruited from all states and territories, for their research. While 93 per cent of educators were able to detect some elements of harmful sexual behaviours, only 65 per cent had received training to help them differentiate between harmful, concerning and developmentally normal sexual behaviours in children.
"Educators' role in a universal education system means that they are the profession most likely to observe harmful sexual behaviours," Dr Ey says. "However, there are inconsistent approaches around Australia to mandatory reporting training, and to guidelines in identifying and responding to children's harmful sexual behaviour."
Every state and territory has different policies and guidelines for teachers. Dr Ey says this disparate approach makes it likely that harmful sexual behaviours in children are going unreported.
"Educator training programs on child protection in Australia are limited and are conventionally delivered through courses focusing on mandated reporting of child abuse to child protection authorities," she says.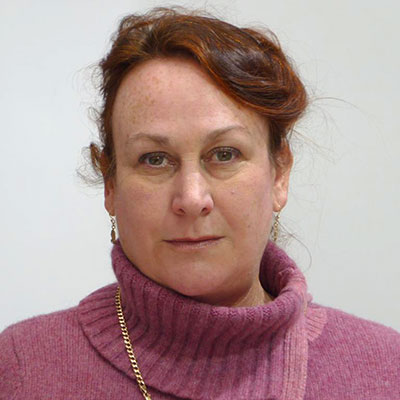 Assoc Prof McInnes says educators in each state are required to report different things. In the ACT, Queensland, and Victoria, for example, teachers are not required to report neglect, exposure to domestic violence, or psychological abuse, which can be risk factors for HSB.
"This disparate approach to mandated notification across states and territories is problematic for effective sexual abuse prevention," Assoc Prof McInnes says. "Although all educators are required to report sexual abuse, terms such as 'sexual abuse', 'sexual offences', 'sexual perpetrators', and 'sexual offenders' typically reference adults rather than children, which may result in children's harmful sexual behaviour being overlooked."
The pair is calling for a national approach to standardise educators' training on harmful sexual behaviours (HSB). They recommend including HSB as an issue in pre-service training programs at university; child protective behaviours curricula; and mandatory training in responding to child abuse and neglect as a national priority.
Meanwhile, children displaying these behaviours and those affected by them are waiting weeks to see therapeutic specialists.
"Whilst all state and territory education departments provided some level of support, services were often thinly spread, and issues of child sexual behaviour did not have any priority over other issues," Assoc Prof McInnes says.
Dr Ey says this meant educators could wait for weeks before they or the children could access counselling support. Quick access to therapeutic treatment is vital in managing children's harmful sexual behaviours.
"Children displaying sexual behaviours may be forced to leave the care or education site and be restricted in their attendance," Dr Ey says. "They are also vulnerable to being stigmatised, further impacting their development. Without appropriate therapeutic support and behaviour change, they may continue to enact harmful sexual behaviour and experience increased risk of disrupted education and contact with the justice system as they get older."
Issues include huge demand and limited resources; struggles to recruit and retain appropriate staff and carers; a lack of evidenced-based treatment programs for children under the age of 10; and a lack of specialised services to treat HSB.
The Royal Commission into Institutional Responses to Child Sexual Abuse reported in 2017 that there were still significant gaps in providing services to affected children in a reliable and timely way, despite 15 per cent of those convicted for sexual assaults being aged between 10 and 17 in 2017-2018.
Dr Ey and Assoc Prof McInnes present their research in a new book Harmful Sexual Behaviour in Young Children and Pre-Teens: An Education Issue and a research paper, Responding to problematic sexual behaviours of primary school children: supporting care and education staff.
This story was developed from media releases produced by the Media Centre for Education Research Australia (MCERA).