In Pictures
UniSA Research and Enterprise Awards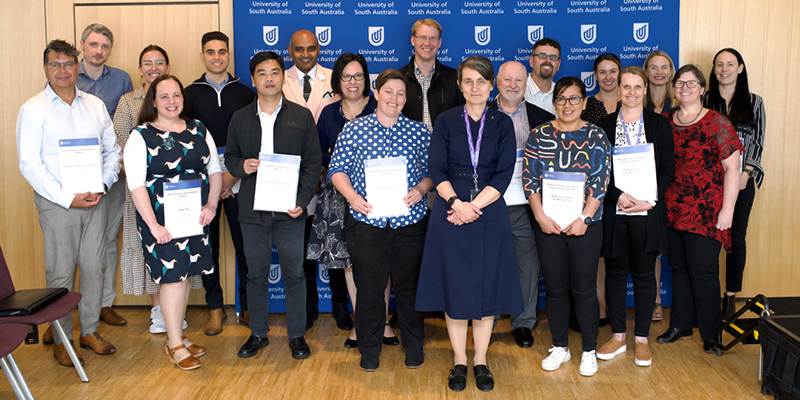 The annual Research and Enterprise Awards celebrate and recognise UniSA staff who demonstrate excellence in their work and the University's core attributes.
A celebration event was held at Pridham Hall in December at which first-prize winners were awarded certificates and $10,000 (per award).
The 2022 Research and Enterprise Award recipients were:
The complete list of nominees and winners can be viewed on the UniSA website.
In addition, the following awards were presented at the event: