The latest books from UniSA researchers
---
The New Leadership Agenda: Pandemic Perspectives from Global Universities
Featuring UniSA Vice Chancellor Professor David Lloyd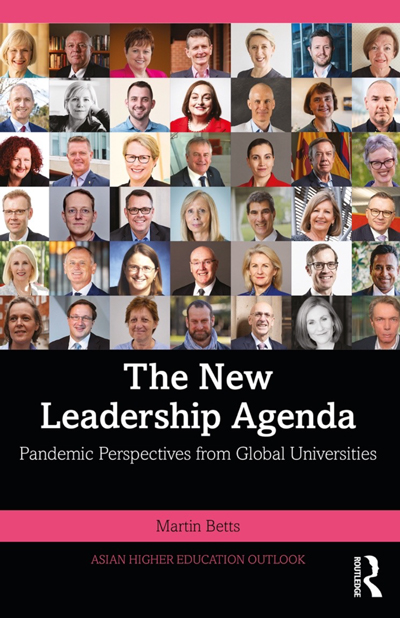 This book results from interviews conducted with higher education leaders in Australia, New Zealand, Canada, the US and the UK. It gives the reader a deep and personal insight into what leaders faced in transforming their universities through the financial shocks, changes in learning practice, and returns to new ways of working accelerated by the upheaval of the COVID-19 pandemic.
As one of the interviewees, Prof Lloyd paints a picture of UniSA as a differentiated player in the Australian university system with radical approaches to strategy development, organisational design and educational partnerships fitting for Australia's university of enterprise.
He talked about why and how UniSA was different and how it got to this point of difference on a HEDx podcast interview with Emeritus Professor Martin Betts. A transcript and co-authored commentary from the interview, feature in the book.
The book is available from 23 December from Routledge.
The Local Turn in Tourism: Empowering Communities
Co-edited by Adjunct Senior Lecturer Dr Freya Higgins-Desbiolles (with Bobbie Chew Bigby)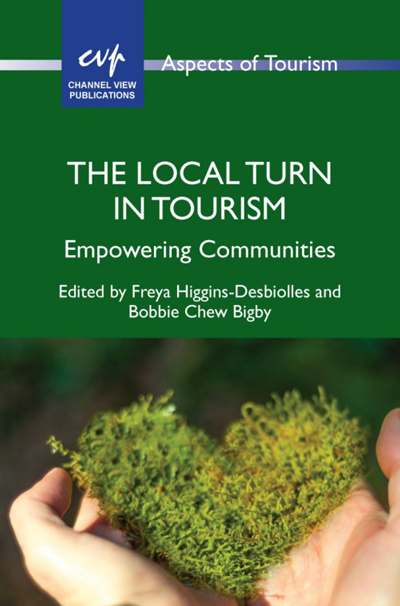 In a world that is subject to rapid change and cascading crises, this book considers the vital importance of local communities to grounded, just and sustainable tourism futures. Embracing local tourism as relational, the contributors examine how tourism can be reoriented to better connect people, place and planet. This local turn starts by centring local communities at the heart of tourism and identifies ways to ensure local community rights and benefits in tourism. Presenting concepts, case studies and practitioner insights, the chapters explore what putting locals first might mean; the constraints of markets and the promise of alternatives; 'tours' and 'turns' offering possibilities for circles, cycles and connections; approaches for democratising tourism; and building an ethos of relatedness through a relational imperative to face the future together.
The Local Turn in Tourism: Empowering Communities is available from Channel View Publications.
Appliable Linguistics and Social Semiotics
Co-edited by UniSA Program Director for the Master of Education Dr David Caldwell (with John S Knox and J R Martin)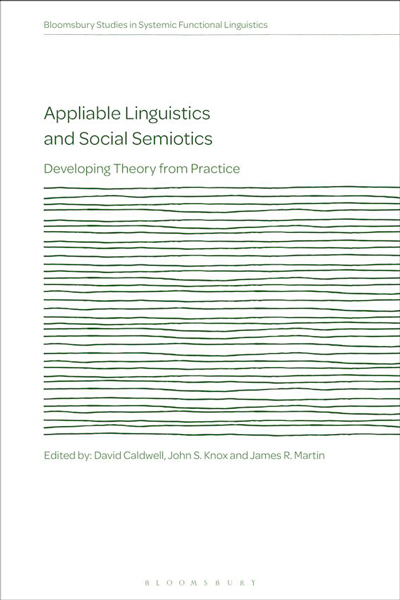 Exploring the relationship between theory and practice in Systemic Functional Linguistics (SFL), this volume offers a state-of-the-art overview of Appliable Linguistics. Featuring both internationally-renowned scholars and rising stars from Argentina, Australia, Austria, Brazil, Chile, Denmark, Indonesia, New Zealand, Singapore and the USA, Appliable Linguistics and Social Semiotics examines the theoretical insights, questions, and developments that have emerged from the application of Systemic Functional theory to a range of fields.

Beyond simply reporting on the application of SFL to particular sites of communication, both linguistic and semiotic, this volume demonstrates how SFL has critiqued, developed and transformed theory and practice and foregrounds the implications of application for Systemic Functional theory itself. Covering established fields for application, such as education, medicine and media, to relatively uncharted areas, such as software design and extremist propaganda, this volume provides an overview of recent linguistic and semiotic innovations informed by SFL and examines the advances that have been made from many years of productive dialogue between theory and practice.
Appliable Linguistics and Social Semiotics is available from Bloomsbury.