Six UniSA students set for adventure of a lifetime on New Colombo Plan scholarships
By Dan Lander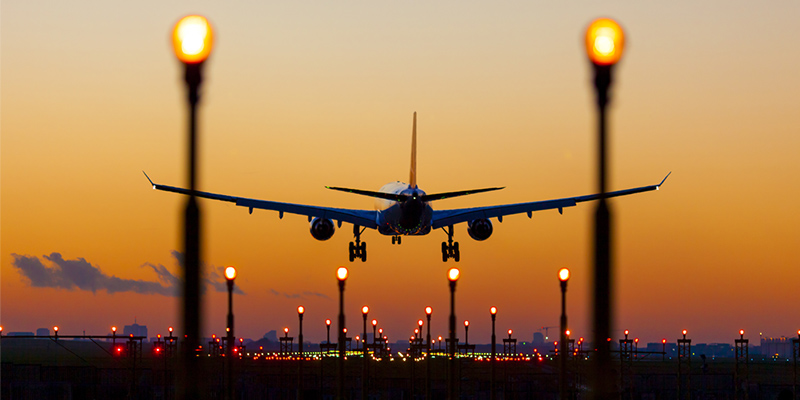 INSIDE UNISA
With international travel a reality again, six of UniSA's top students will have the opportunity to study overseas after being awarded prestigious New Colombo Plan (NCP) scholarships for the 2023 round.
The six students will travel to countries including China, Malaysia and Vietnam as part of the Federal Government's initiative to boost Australia's knowledge of, and connections to, the Indo-Pacific by supporting undergraduate students to study and undertake internships in the region.
Three of the recipients are UniSA Online students, and this is the first time that students from the University's online education program have been offered NCP scholarships.
Officially announced by Foreign Affairs Minister Penny Wong, the scholarships place the six UniSA students among an elite group of young Australians to be offered the opportunity.
The NCP aims to lift knowledge of the Indo-Pacific in Australia by supporting Australian undergraduates to study and undertake internships in 40 countries in the region. The 2023 round of the NCP Scholarships will see the largest cohort of scholars travel to the Indo-Pacific since the initiative began in 2014.
Interior Architecture student Sumaiyah Iqbal Majeed intends to focus her studies on a combination of diversity, inclusion and cultural awareness within architecture and interior design, while studying in Malaysia and Singapore.
"Learning the native language of Malaysia and Singapore and undertaking internships in these neighbouring countries will allow me to apply cultural and architectural design strategies by designing sustainable and culturally influenced architectures in Australia and build a solid network with the Indo-Pacific," Sumaiyah says.
After previously living in Cambodia, Health Science (Nutrition and Exercise) student Rebecca Kerstens will strengthen her connection to Southeast Asia by studying in Malaysia, Indonesia and Singapore.
"I am excited by the opportunity to explore new areas and develop my understanding of diverse cultures, while furthering my studies," Rebecca says.
Commerce (Accounting) student Emilee Rippon will undertake a semester of studies at Beijing Normal University to study management, international trade and economics. She will also be learning Mandarin to increase her understanding of the culture and to better engage with the community while in Beijing.
Emilee also has a keen interest in the arts and will build connections within Beijing's 798 Art District, hoping to return with an increased understanding of how to maintain strong Australia-China cross-cultural connections through the arts.
UniSA's six recipients of the New Colombo Plan Scholarship Program for 2023 are:

Naomi Campbell (Bachelor of Public Health) whose host institution is International University - Vietnam National University. She will also go to Cambodia.
Sumaiyah Iqbal Majeed (Bachelor of Interior Architecture) whose host institution is UCSI University in Malaysia. She will also go to Singapore.
Rebecca Kerstens (Bachelor of Health Science (Nutrition and Exercise)) whose host institution is Universiti Sains Malaysia. She will also go to Indonesia and Singapore
Jacob Moore (Bachelor of Laws/Bachelor of Business (Marketing)) whose host institution is Beijing Normal University in China. *Jacob will be undertaking his studies elsewhere and is in the process of applying for an alternative host location.
Alana Repanich (Bachelor of Pharmaceutical Science) whose host institution is Taylor's University in Malaysia. She will also go to Fiji.
Emilee Rippon (Bachelor of Commerce (Accounting) whose host institution is Beijing Normal University in China.
For more information on the NCP program, go to the NCP website.