Achievements and Announcements
ACHIEVEMENTS
ANNOUNCEMENTS
APPOINTMENTS
ACHIEVEMENTS
UniSA lung health expert takes the Oscar for Australia's emerging leader in science
A UniSA researcher who "just scraped through high school" has been named Australia's emerging leader in science for her commitment to lung health and a vision for a smoke-free country.
Associate Professor Kristin Carson-Chahhoud won the 2021 Australian Museum AstraZeneca Eureka Prize for Emerging Leader in Science.
Considered the 'Oscars' of Australian science, the Australian Museum Eureka Prizes are the country's most comprehensive national science awards, honouring excellence across the areas of research & innovation, leadership, science engagement, and school science.
Assoc Prof Carson-Chahhoud has established national standards for Quitline counselling, using the same innovative augmented reality technology behind Pokémon Go to effectively communicate health messages, replacing complex, paper-based information.
"Cigarette smoking is the only legal drug that kills when used exactly as intended by the manufacturer," Assoc Prof Carson-Chahhoud says.
"My research proves that taking just five minutes to connect a patient with Quitline from their bedside improves quality of life, significantly reduces health care costs and helps them quit for good. It's time we ended tobacco's big hold on Australia."
In a world-first study published in 2020, Assoc Prof Carson-Chahhoud found that smokers were six times more likely to quit the habit by using Quitline counselling in combination with the medication varenicline tartrate.
The acclaimed scientist is the first in her family to earn a university degree and was one of the youngest to attain Associate Professor status in Australia at the age of 32.
"I was two points shy of failing year 12 and did no science subjects at high school, but persistence and hard work has paid off."
Assoc Prof Carson-Chahhoud gained university entry through the TAFE system and received a PhD in Medicine from the University of Adelaide before completing a Master of Science in Public Policy and Management from Carnegie Mellon. Both qualifications were obtained while she was working full time at The Queen Elizabeth Hospital.
She is currently an NHMRC Fellow at UniSA and Lead of the Translational Medicine and Technology Research Group within the Australian Centre for Precision Health.
"Being recognised through the Eureka awards is a huge honour," she says.
"I feel so very privileged to be standing alongside giants of science and budding junior scientists and it was fantastic to see all three leadership awards taken out by female scientists.
"My hope is that these awards will help raise awareness about the huge issues facing our scientific and research workforce who are at risk of extinction following $1 billion in budget cuts earlier this year."
UniSA awarded $5.2 million in NHMRC Ideas Grants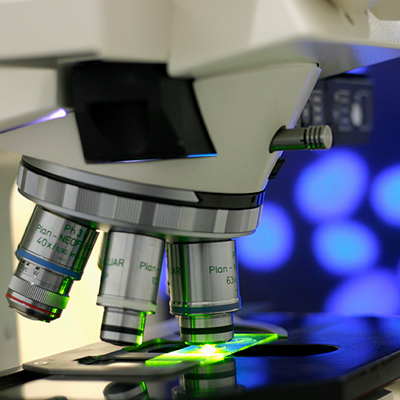 Four UniSA researchers have collectively won $5.2 million in Federal Government funding to tackle some of the biggest health issues facing Australia today.
Centre for Cancer Biology researchers Dr Guillermo Gomez, Professor Yeesim Khew-Goodall and Professor Claudine Bonder, along with Professor Allison Cowin from UniSA's Future Industries Institute, will share the NHMRC Ideas Grants funding, announced earlier this month.
The money will fund three-year research projects into glioblastoma, breast cancer, diabetic foot ulcers and multiple myeloma.
Dr Guillermo Gomez has been awarded $2 million to develop a new treatment for glioblastoma, the most aggressive form of brain cancer with a survival rate of just 15 months.
A $1.1 million project awarded to UniSA Professor Yeesim Khew-Goodall will help younger women diagnosed with the most aggressive form of breast cancer to overcome chemotherapy resistance, improving their survival chances.
Professor Allison Cowin will use her $1.2 million grant to develop biochemical tools which can predict whether diabetic patients will develop chronic foot ulcers, which affect approximately 165 million people worldwide.
Professor Claudine Bonder has been awarded $908,000 to develop better prognostic tools for more effective treatments for multiple myeloma, an incurable aggressive bone marrow cancer that arises from plasma cells.
The Ideas Grant scheme is designed to support innovative health and medical research in any area from discovery to implementation. The four UniSA research projects were among 248 announced across Australia this month as part of the scheme, collectively awarding $239 million in funding.
For more information, see the related media release.
Three UniSA researchers listed as country's best in entrepreneurship, film and performance

UniSA academics Associate Professor Allan O'Connor, Professor Craig Batty and Dr Sarah Wallwork have been recognised as Australia's top researchers in their respective fields of Entrepreneurship and Innovation; Film; and Drama and Theatre Arts, by The Australian 2021 Research Magazine.
UniSA has also been named the country's leading institution in the field of Educational Technology, an area of research led by Professor Shane Dawson in UniSA Education Futures.
The listings are based on the number of citations for papers published in the top 20 journals in each field over the past five years.
Assoc Prof O'Connor is Co-Executive Director of the Centre for Enterprise Dynamics in Global Economies in UniSA Business. His research intersects the fields of entrepreneurship, innovation and socioeconomic development and he has presented at many international conferences, including in Japan, Spain and Indonesia.
Professor Craig Batty is an award-winning researcher, educator and writer as well as being the author and editor of 15 books and more than 80 peer-reviewed articles and chapters. He joined the University in 2021 as its new Dean of Research in UniSA Creative.
Dr Sarah Wallwork is a qualified physiotherapist and postdoctoral research fellow in UniSA's Body and Mind Research Group. Her work is largely in pain neuroscience, including body awareness and movement-related aspects of dance and performance, for which she won the award.
APY Hub wins AFR's community engagement award
The UniSA APY Hub has won the Community Engagement award in the Australian Financial Review's (AFR) Higher Education Awards.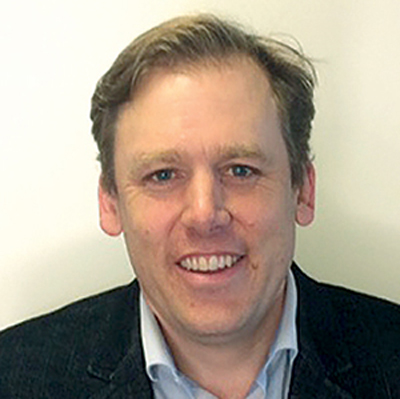 Led by Dr Sam Osborne in association with the Iwiri Aboriginal Corporation, the APY Hub connects with Anangu (Pitjantjatjara and Yankunytjatjara) communities through specialised language and culture courses.
In an accompanying opinion piece in the AFR, Dr Osborne wrote that the Hub's focus is on language and cultural development that places communities at the centre.
"UniSA's approach is to welcome and secure safe spaces for First Nations people considering how voice, power and community benefit must frame an ethical and productive partnership," he writes.
"Whose voices and knowledges are centred and amplified? Where is power centred and who benefits? How are questions of importance to First Nations communities advanced?
"UniSA addresses these questions collaboratively to ensure Aboriginal communities are welcomed and heard."
Dr Osborne, who is the Associate Director: Regional Engagement (APY Lands) at UniSA, has worked in Aboriginal Education since 1995.
For more information, read the related AFR article.
Theatre show incorporates mental health advice from UniSA researcher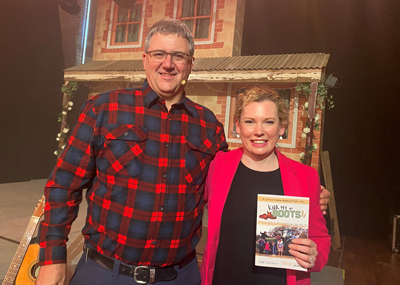 A musical theatre production incorporating mental health and wellbeing advice from UniSA Senior Research Fellow Dr Kate Gunn, has been lauded by the local community and South Australian Premier Steven Marshall.
A dinner theatre show, Kick off ya Boots, by Riverland community theatre company Little Town Productions was staged during October with all three performances selling out within hours of release.
The evening was based around a musical theatre performance called Living the Dream, which celebrates what it means to live and work in a rural community, examining some of the issues faced by multi-generational farming families. The show offered tools to meet these challenges including wellbeing tips developed by clinical psychologist Dr Gunn, which were integrated into the script by local farmer, playwright and performer John Gladigau.
At the end, Dr Gunn encouraged the audiences to reflect upon the messages in the play, identify one thing they would do in the following fortnight to improve their wellbeing, and to use the online toolkit she developed with farmers to support their mental health. The website, ifarmwell, offers practical ways of coping with difficult circumstances, thoughts and feelings, and helps people work out where to put their attention and energy.
Premier Marshall and a number of MPs attended opening night, with Marshall telling local newspaper The Murray Pioneer the show was both educational and entertaining, and "a fantastic night".
Federal MP for Barker Tony Pasin spoke about the production in federal parliament, saying it was "much more than just an entertaining night out … the production probed some of the underlying issues faced by generational farming family enterprises and offered some tools to meet these challenges".
Dr Gunn says the Loxton community has had several challenging years on the land and local farmers wanted to put on a play to share important wellbeing messages.
"I was delighted they asked me what those messages should be, based on the research we've done on farmers' mental health during drought," she says.
"We are also pleased to be able to help the Kick off your Boots team reinforce those messages and measure their impact, using text messages and a brief online survey that the ifarmwell team is sending to audience members."
Dr Gunn says it was a great example of research translation, community engagement and real-world impact.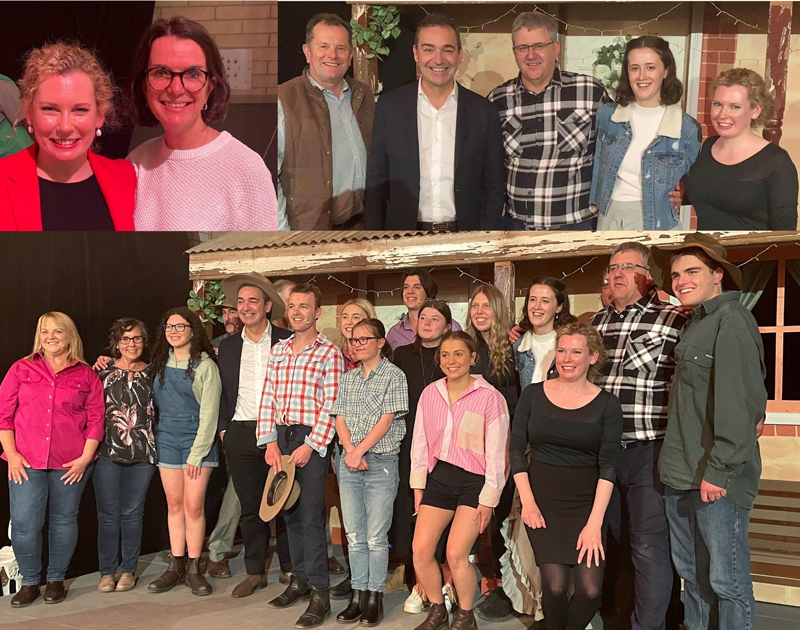 Malaysian PhD student wins top honour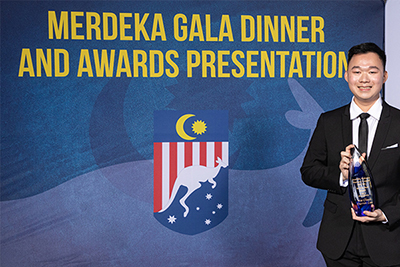 A UniSA PhD student has been named South Australia's most outstanding final year Malaysian student.
Medical Science PhD student Darren Lau has been awarded the prestigious Sir Eric Neal Award.
Lau was presented the award, named after the former governor of South Australia, at the recent Merdeka Awards. The ceremony, coordinated by the Australia-Malaysia Business Council (South Australia Chapter), was held at the Adelaide Convention Centre and celebrates the achievements of Malaysian students.
Lau's strong academic successes stood out in a highly competitive field of students with a UniSA Medal for being in top 0.5 per cent of graduates as well as being ranked first in his honours degree. Although humbled to receive the award, Lau was grateful for the acknowledgement and inspired to give back to the city and state that has become his second home.
"I definitely did not expect to receive the award as all applicants were outstanding," Lau says. "It is such an honour to be recognised, and it only motivates me more to strive for excellence and contribute to the community."
Originally from Penang, Lau has been living and studying in Adelaide for a number of years, having also completed a Bachelor of Nutrition and Food Sciences and Bachelor of Biomedical Research (Honours) at UniSA.
President of the Australia-Malaysia Business Council (South Australia Chapter), John Kweh, says that while applicants are assessed on their academic achievements, their extracurricular activities and efforts in promoting the relationship between Malaysia and South Australia are highly valued by the judging panel.
"Our winners, through their achievements, demonstrate suitable personal qualities and attributes that will enable them to act as South Australian ambassadors," Kweh says.
Lau has spent time volunteering for local organisations including a collaboration with SA Health and Taste Studios help develop healthy ready-to-eat meals for children to tackle childhood obesity. He has continued to follow his passion for healthy outcomes for children through his current PhD which is looking to identify new therapeutic targets in childhood brain cancers.
Associate professor wins trifecta of allied health awards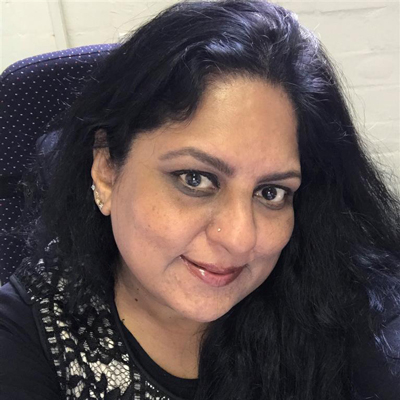 UniSA Associate Professor in Medical Sonography Nayana Parange has won three national awards for excellence in allied health.
The Australian Allied Health Awards are designed to recognise, inspire and promote innovation and excellence, as well as healthcare impact and collaboration within the allied health community.
The 2020 awards did not go ahead because of COVID-19, so the 2020 and 2021 awards were combined with more than 750 high-impact nominations received from across the country.
The 2020-21 winners were announced in October, with Assoc Prof Parange winning three separate allied health categories: rural and remote excellence; educator excellence; and impact and innovation excellence. No other entrants won so many categories.
Assoc Prof Parange, who's also a Professorial Lead at UniSA, says she was overwhelmed, humbled and grateful to win such "significant recognition, acclaim and respect".
"I have been able to achieve this only through the support of colleagues and experts in the field within and external to UniSA, who are as passionate as I am and work tirelessly to make a difference in women's health," Assoc Prof Parange says.
"More importantly, these awards have inspired me to continue with renewed vigour and commitment, to ensure that our graduates are well equipped for careers in sonography through our excellent medical sonography suite of programs."
She says the achievement has encouraged her to continue to persevere and strive towards equity in health through ongoing work in rural, remote and regional areas "where health professionals are enabled to upskill and provide life-saving antenatal ultrasound in places where these services would be very limited or even non-existent".
"Every mum and baby counts, and have the right to access excellent healthcare, regardless of their social, economic, or geographical disadvantage, and so much more needs to be done in this space to ensure that there is equity in healthcare," Assoc Prof Parange says.
The awards were judged by a panel of allied health professionals.
Education student honoured with special commendation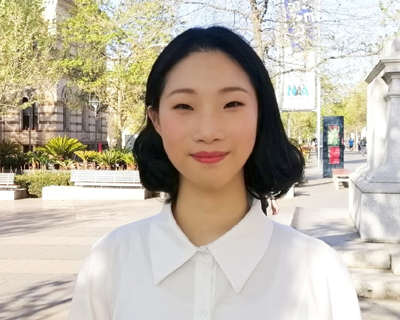 A UniSA student studying Early Childhood Education (Honours) has been recognised for her accomplishments at the StudyAdelaide International Student Awards.
International student Cindi (Xinyu) Du received a special commendation at the awards in October in recognition of her significant achievements while studying online from her home country, China. Cindi found innovative ways to complete practical assignments remotely and helped inspire fellow offshore students to stay motivated.
One assessment required Cindi to observe children in a South Australian childcare setting. Cindi negotiated with tutors to complete her assignment utilising a mix of online resources, learning from former students, and observing children at play in her hometown. By finding ways to adapt her studies, Cindi overcame the challenges of offshore study and achieved high distinctions and distinctions in almost all courses.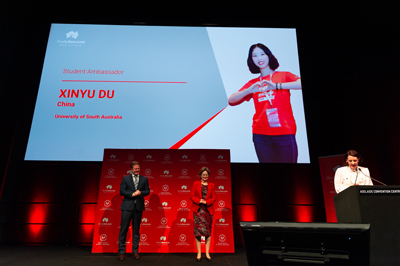 Like many other offshore students, Cindi's study journey began on-campus in Adelaide and was disrupted by the pandemic when she travelled home to China during the summer break in 2019. Despite being unable to return to Adelaide, Cindi quickly realised that the University was available to support and guide her through the experience.
Although Cindi has adapted well to her new style of study, she is keen to return to her second home in Adelaide.
"I will continue studying online until the day we can safely travel again," she says. "Then I will come back to campus as soon as possible to continue enjoying face-to-face study in Adelaide."
UniSA PhD in Design Communication student Aprille Chua Jia Qi from Singapore was also highly commended in the University Postgraduate – Research category. Inspired by her previous teaching experience, Aprille is researching how designing for health and wellbeing can significantly contribute to better work-life experiences.
UniSA podiatrist steps up at Winnovation Awards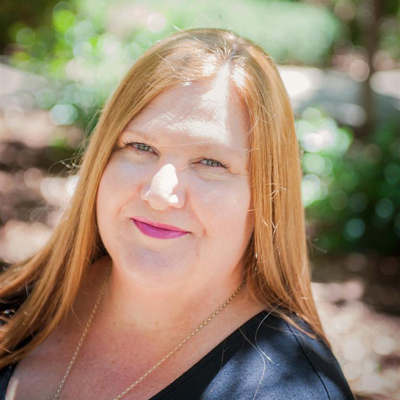 UniSA's Dr Helen Banwell has taken home a 2021 Winnovation Award in the science category for her innovative use of 3D-printed foot models to safely teach students how treat and manage high-risk foot conditions.
The lecturer in podiatry was recognised for her instrumental role in developing a world-first training initiative at UniSA, which allows students to learn the scalpel debridement of foot ulcers by practising on the 3D feet.
Debridement is a critical podiatric skill that is particularly important when working with patients with diabetes, as even one small cut can potentially lead to severe consequences, including foot ulcers, lower limb wounds or amputations.
Each year, there are more than 4400 amputations in Australia from diabetes-related foot disease – and 85 per cent of those start with an ulcer.
Dr Banwell says she felt like she'd won just by being including in the list of Winnovation Award finalists, a group of women she describes as "motivated, enthusiastic and clever".
"The whole process was humbling and a reminder that we often don't see value in ourselves," she says.
"After the awards, I received so many congratulatory messages and one really stood out to me. A former colleague praised me for not only 'attacking the glass ceiling' but sending a ladder down for those who came behind me.
"This is why awards that recognise and celebrate women, or anyone who is affected by bias, are so important. Seeing women being recognised by a group such as Winnovation normalises their success and encourages tomorrow's female leaders."
Dr Banwell thanked the podiatry staff at UniSA, including Dr Ryan Causby and Brendan Nettle who worked on the 3D-foot model project, and the students who provided their feedback during the process.
Developed by Women in Innovation SA, the Winnovation Awards are designed to showcase and celebrate the female change-makers and future role models who are driving innovation in their profession in South Australia.
Images illuminate UniSA's research and teaching expertise
Now in its seventh year, the winners and finalists of UniSA's Images of Research and Teaching competition have again captured the diversity of research and academic activities taking place across the University.
For the first time, this year the competition included the Teaching category reflecting an integrated strategic approach outlined in the new UniSA Academic Enterprise Plan 2021-2025.
Deputy Vice Chancellor: Research and Enterprise Professor Marnie Hughes-Warrington congratulated everyone involved.
"The images that were submitted across both categories were outstanding and showcase the quality of our enterprise," she says.
"Our students and staff have used their creativity to share their research, teaching and innovation with the wider community and I would like to commend everyone who contributed."
The 14 finalists and six winners were announced by Provost and Chief Academic Officer Professor Allan Evans, Chancellor Pauline Carr and Prof Hughes-Warrington at an event in September.
Winners in the research category: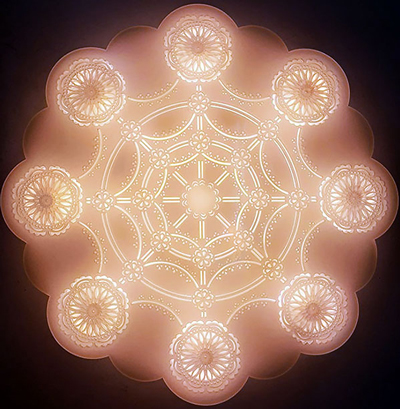 First prize: Sottosopra by Joanna Majchrowska, lecturer in art and visual communication
"This image is of Sottosopra a chandelier designed as part of UniSA's fourth biennial research exhibition hosted by the JamFactory, which delved into the social, functional, and cultural values of chandeliers as a source of inquiry and research in exploring how this iconic object illustrates a narrative of contemporary society."
Second prize: This is my office. Where's yours? by geologist Associate Professor Tom Raimondo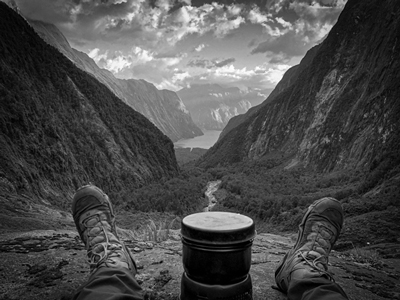 "As the old geologists' saying goes: 'The rocks won't come to you – you have to go to the rocks!' And sometimes this means being dropped by helicopter at the top of Pembroke Valley, looking down onto Milford Sound, New Zealand. One of the wettest places on Earth, but equally one of the most spectacular. The gorgeous view hides a rare secret: clues to how the deep plumbing network beneath volcanoes are organised, the engine room for the most geologically active regions on Earth."
Third prize: The mosaic of 3D printing by Andre Hatem, PhD student at UniSA's Future Industries Institute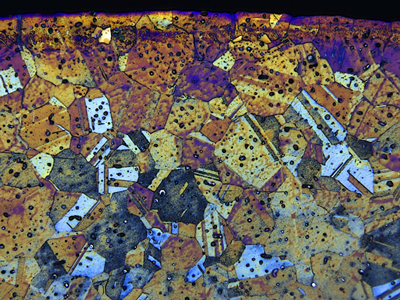 "This image shows the microstructure of a 3D printed stainless steel alloy that resembles a mosaic stained glass window. The material was fabricated by the Binder Jetting Additive Manufacturing technique, in the Industry 4.0 Testlab facilities at UniSA's Mawson Lakes campus."
Winners in the teaching category: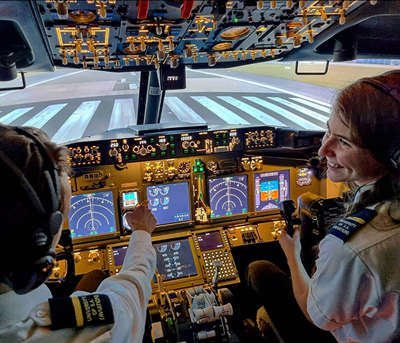 First prize: Preparing for takeoff by Dr Steve Leib, Program Director: Aviation
"Receiving instruction in the UniSA Aviation B737 simulator, a very lifelike experience!"
Second prize: The fourth revolution by Dr Dylan Delosangeles, Exhibitions Coordinator at MOD.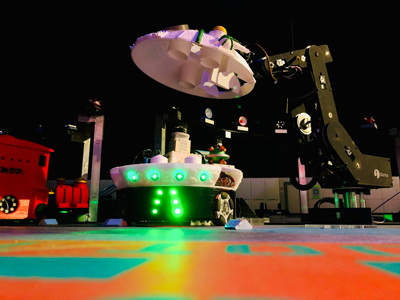 "The Custom-Made Demonstrator is part of the current MOD. exhibition, It's Complicated. It was conceived, designed and produced by six UniSA final-year engineering students under the supervision of Professor Mahfuz Aziz. The project also involved four UniSA illustration and animation students, as well as long-term engagement with local industry and exhibition suppliers."
Third prize: A woman teaches by Louis Sawtell, Online Course Facilitator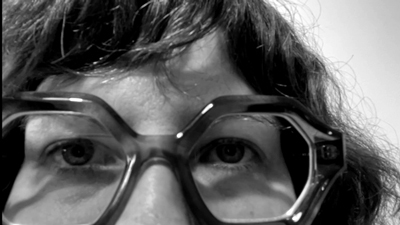 "A woman teaches features close-up shots of my role as an online course facilitator with UniSA Online. I teach on the screen for the screen, in the 'Introduction to video production' course."
You can view all of the winners' and finalists' images on the Images of Research and Teaching website. The People's Choice Vote winner will be announced online on 19 November 2021.
Emeritus Professor named JamFactory 2021 Lifetime Honouree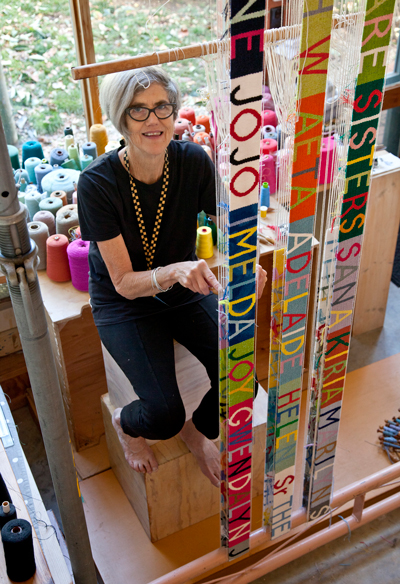 UniSA Emeritus Professor Kay Lawrence has been named the 2021 JamFactory Lifetime Honouree.
The accolade reflects Prof Lawrence's outstanding contribution to JamFactory and the wider craft and design community throughout her career as a visual artist and educator.
In recognition of the award, the JamFactory citation notes her contribution to the craft and design sector in Australia has taken many forms:
"For 40 years between 1980 and 2020, she was an active member on the boards of many Australian professional organisations and government committees engaged in developing and promoting craft and design practice. As an educator she was actively involved for 50 years in shaping the development of craft and design education in Australia in both the tertiary sector and in the community."
Prof Lawrence has a longstanding relationship with the JamFactory, which includes teaching and exhibiting, as well as developing nationally significant weaving exhibitions, workshops and symposia, culminating in her appointment to the JamFactory Board from 2011 to 2017.
During this time, Prof Lawrence says she has witnessed first-hand how the organisation expanded beyond Adelaide to include both a regional and national focus to draw attention to South Australian craft and design, through initiatives such as the JamFactory at Seppelsfield in the Barossa Valley, the online publication Marmalade, and participation in events like Melbourne Design Week 2021.

"I've watched the organisation develop with great interest and appreciation over the past 50 years, as the JamFactory fostered the careers of craft and design practitioners like myself through its training, exhibition and public programs," Prof Lawrence says.
"At the same time, the organisation has been building appreciation in the community of the value of beautifully designed and made objects in daily life."
Prof Lawrence says she was surprised and honoured to receive the Lifetime Honouree award.
"Receiving the award came as a complete, but wonderful surprise," she says.
"When Brian Parkes, CEO of the JamFactory, rang me to let me know, it was the last thing I expected.
"I feel honoured to have my achievements and my long association with the JamFactory recognised in this way. For me, engagement with the profession and the community has always been a part of my role as an educator and a visual artist and has enriched my life enormously."

Renowned for her work as a tapestry and textile artist, Prof Lawrence was also the first woman appointed to Head the South Australian School of Art (UniSA's oldest antecedent institution) in 2002, in its almost 150-year history.
JamFactory Lifetime Honouree awards recognise the important role that administrators, curators, legislators, and other non-makers play in creating a dynamic craft and design sector.
Languages lecturer celebrated in World Teachers' Day Awards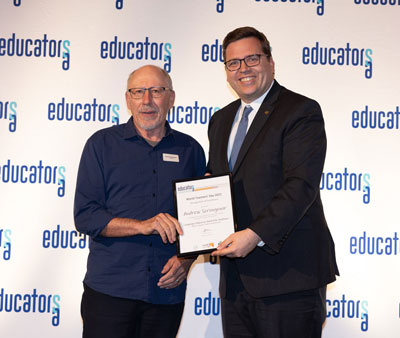 UniSA lecturer Andrew Scrimgeour has been honoured on World Teachers' Day this year, winning the Languages Education Award for Excellence at Educators SA's annual awards.
A lecturer in Language Education and Asia Literacy, Scrimgeour was nominated by the Modern Language Teachers Association of South Australia. In delivering the award, Educators SA highlighted his achievements in language education across Australia:
"This award recognises Andrew's outstanding pedagogical contribution to language teacher development in both school and tertiary sectors, and his research-based leadership at state and national levels."
Scrimgeour is currently the lead researcher in a federally funded national project being undertaken by the Australian Federation of Modern Language Teachers Associations to develop a National Strategy and Plan for Language Education in Australian schools.
Educators SA's World Teachers' Day Awards acknowledge the outstanding contribution that educators have made to the world of learning in South Australia over the past 12 months.
UniSA Master of Teaching graduate Rohan Ball was also recognised, winning the Outstanding Graduate of the Year, UniSA.
For more information and full list of the award-winners, go to the Educators SA website.
UniSA dominates at comic competition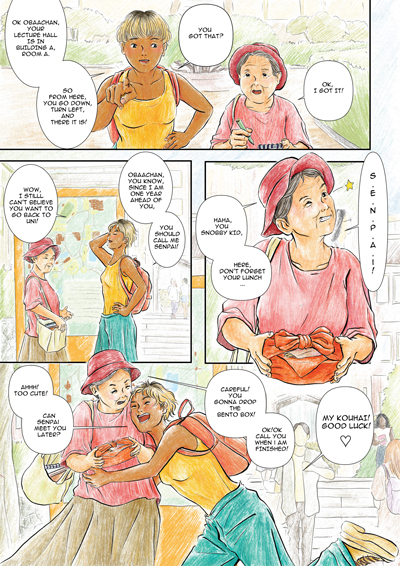 UniSA student and emerging illustrator Chi Ta has won first prize in 2021 Manga Comic (Koma) competition at the AnimeGo Japan Pop Cultural Festival held in Adelaide as part of the OzAsia Festival.
Chi took home the top prize for her comic 'The Unexpected Junior' while fellow UniSA student Alex Lam secured third place for his comic 'Sketchy Impressions'. UniSA was well represented in the competition with thirteen current students and one graduate from the Bachelor of Arts (Illustration and Animation) program making the top 20 shortlist.
Program director David Blaiklock says he was thrilled to see UniSA students and graduates succeed in a competition that aims to break down cultural barriers while highlighting the talent and creativity of local artists.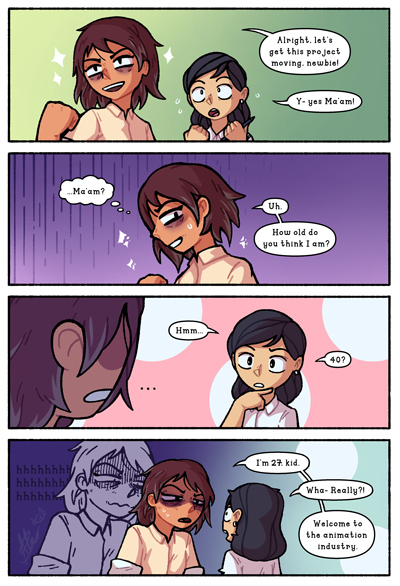 "Manga is a worldwide illustration and animation phenomenon with roots in Japanese youth culture in the form of comics," he says.
"One of Japan's most prolific comic creators Tezuka Osamu, who is considered the 'God of Manga' once said: 'Comics are an international language, they cross boundaries and generations' – and that still rings true today. Comics act as bridge between cultures.
"Competitions like this offer a chance for cultural exchange, reflecting Manga's evolution and expansion as an art form that continues to grow in popularity and influence around the world.
"The comics entered into the competition needed to encourage cultural learning and demonstrate an understanding of Japan.
"Our students and alumni drew upon their design thinking and artistic skills to create comics that demonstrated cultural understanding and were beautifully illustrated. I would like to congratulate everyone who took part."
The comic competition is held annually by the AnimeGo Japan Pop Cultural Festival with a different theme each year. This year's story development and theme was 'Senpai/Kouhai', a term used to refer to the relationship or bonds between senior and junior members of workplaces, schools and clubs.
The comics had to incorporate the theme into a four-panel comic story and to use the visual aspects of manga in innovative ways.
The AnimeGO! Japan Pop Culture Festival is presented by the Japan Australia Friendship Association. For more information on the competition, go to the AnimeGO! Japan Pop Culture Festival website.
ANNOUNCEMENTS
Aboriginal artists named as UniSA Visiting Research Fellows
Two prominent Aboriginal thought leaders will join UniSA as part of a new Visiting Research Fellowship scheme.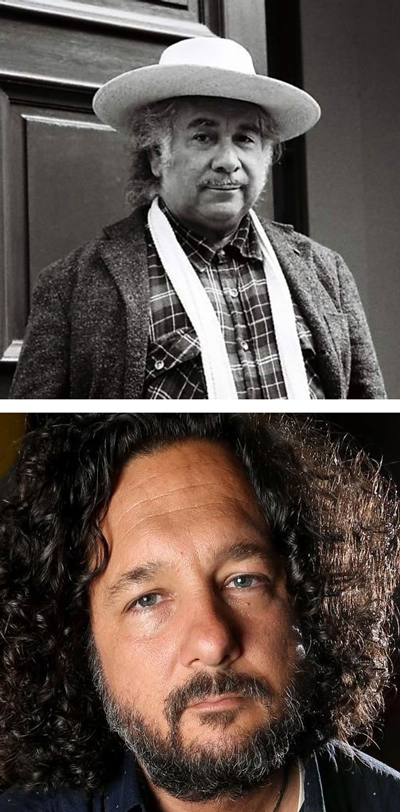 Curator, artist and activist Djon Mundine OAM, and author, researcher and arts critic Dr Tyson Yunkaporta were named the inaugural Pirku murititya UniSA Visiting Research Fellows.
Mundine is a Bandjalung man from the Northern Rivers of New South Wales, and Dr Yunkaporta is from the Apalech clan from Western Cape York.
Under the Visiting Research Fellowship scheme, which is being supported by private donors and corporate sponsors and matched by the University, 500 researchers from across the world will collaborate with UniSA researchers over the next five years – and First Nations-led research will be a key component.
UniSA Deputy Vice Chancellor: Research and Enterprise, Professor Marnie Hughes-Warrington says the scheme is about investing in global partnerships to drive change at both local and international levels.
"When researchers work alone, they produce great outcomes. When researchers collaborate, they achieve remarkable outcomes," Prof Hughes-Warrington says.
"We're inviting the world's best to work alongside UniSA researchers, industry and the wider community to generate new ideas and practices that not only provide solutions locally but position the state as a global leader in pioneering research.
"We are delighted to be working with Djon and Tyson, who each bring with them a wealth of experience and expertise in their respective fields.
"Djon is celebrated as a foundational figure in the criticism and exhibition of contemporary Aboriginal art.
"Tyson's work – including his award-winning book Sand Talk – provides us a different way to make sense of the world.
"Their participation as Visiting Research Fellows is part of our commitment to grow the community of Aboriginal researchers and support First Nations-led research globally."
UniSA's Visiting Research Fellowship scheme helps to advance the University's reconciliation commitments and aspirations to shape a better world. Fellows will explore a range of issues, from COVID-19, child protection, and economic transformation to climate change, artificial intelligence, and waste management.
While travel remains restricted, Visiting Research Fellows will begin their collaborations remotely with UniSA in anticipation of their visit to Adelaide as soon as borders open.
There will be up to 25 positions each year specifically available to researchers who identify as having Aboriginal or Torres Strait Islander, or First Nations heritage, and from DFAT-aid recipient countries.
More information is available on the Visiting Research Fellows website.
APPOINTMENTS
Chancellor appointed non-executive director of rare earths exploration company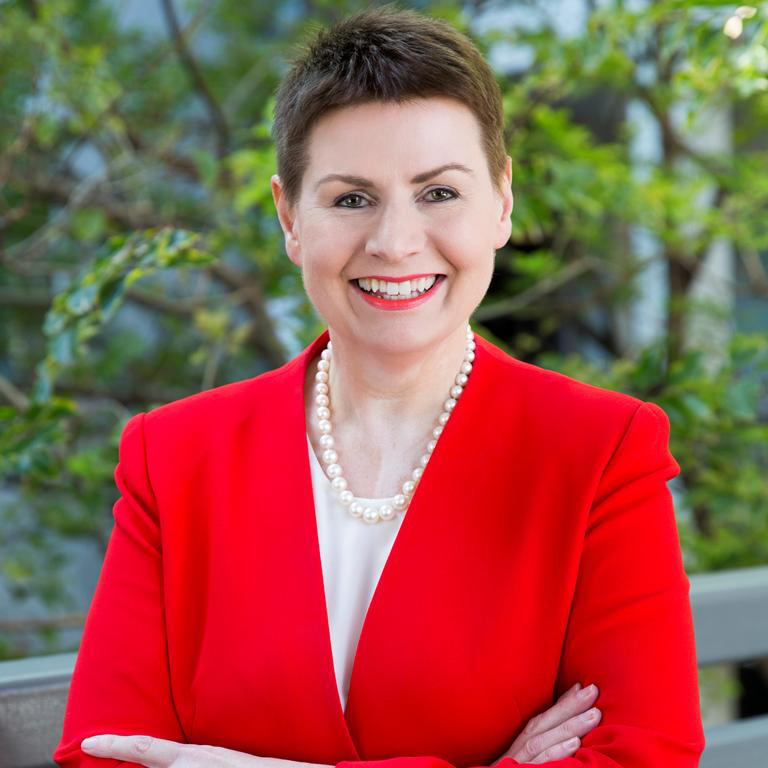 UniSA Chancellor Pauline Carr has been appointed as a non-executive director of ASX-listed company Australian Rare Earths Limited.
Carr has also been made chair of the company's Audit and Risk Management Committee.
In the company's announcement to the Australian Securities Exchange (ASX), it noted Carr is a highly experienced executive with extensive commercial, management, compliance and governance expertise as well as more than 30 years' directorial experience in the resources industry with both Australian and international listed companies.
Australian Rare Earths Limited non-executive chairman Professor Dudley Kingsnorth says the company is honoured to have Carr join the board.
"In addition to a strong mining and resources background Pauline's experience within the Australian university network will help develop relationships with key institutions to find the skilled professionals required for the future development of Australian Rare Earths Limited's projects," Prof Kingsnorth says.
For more information, see the ASX announcement.