In Pictures
---
New SA Governor visits Whyalla campus
South Australia's new Governor, Her Excellency the Honourable Frances Adamson AC, visited UniSA's Whyalla campus in October as part of a visit to the area.
The Governor met with various community groups and organisations. This included an informal lunch with UniSA staff and students on the Whyalla campus on Monday 18 October.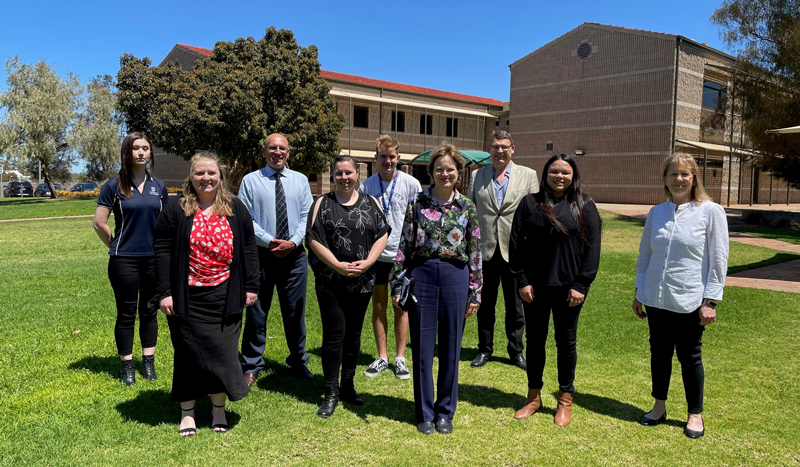 From left to right: Student Jasmine Edwards, UniSA Regional Student Support and Project Officer Simone Purdie, UniSA Regional Manager: Whyalla Paul Havelberg, students Ashlee Jones and Hayden Gill, the Governor Her Excellency the Honourable Frances Adamson AC, the Governor's husband Rod Bunten, UniSA Aboriginal Student and Community Engagement Officer Tahnee Jackson and UniSA Unit Head for Social Work and Rural Practice Dr Cate Hudson.
2021 Alumni Awards
South Australia Police Commissioner Grant Stevens is among this year's recipients of the UniSA Alumni Awards, which are held annually to showcase the most distinguished members of the University's 220,000-strong global alumni community.
Commissioner Stevens' role at the helm of the State's COVID-19 emergency response was recognised at a gala dinner in Pridham Hall in October.
Rising Sun Pictures co-founder Wayne Lewis, Dementia Alliance International co-founder Kate Swaffer, and culturally informed healing organisation We Al-li chief executive officer Dr Caroline Atkinson were also honoured at this year's awards.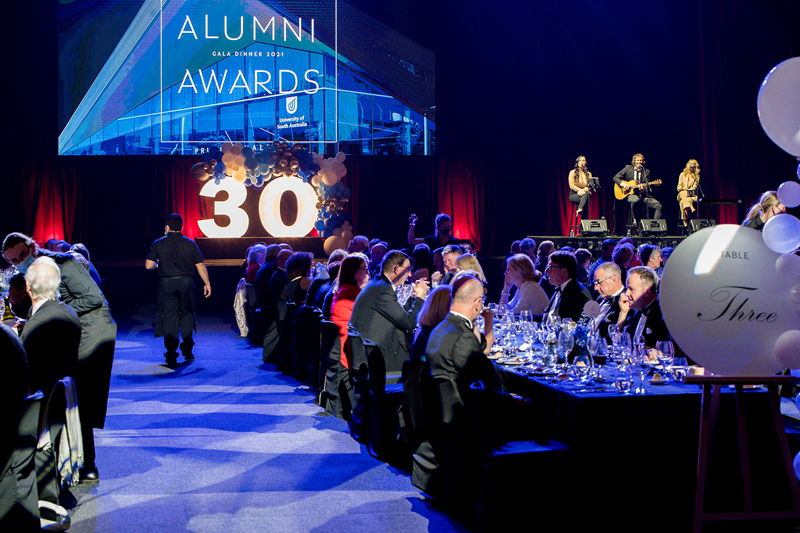 Pridham Hall on the night.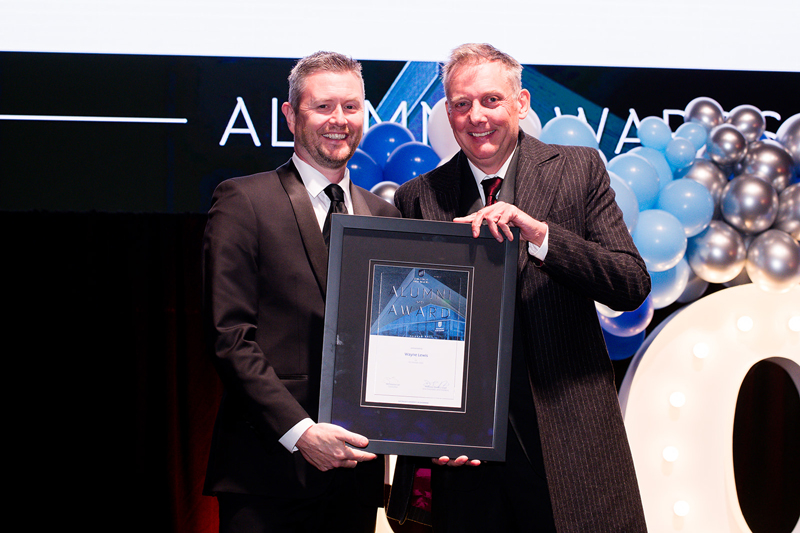 Wayne Lewis, co-founder of Rising Sun Pictures and 2021 UniSA Alumni Award winner.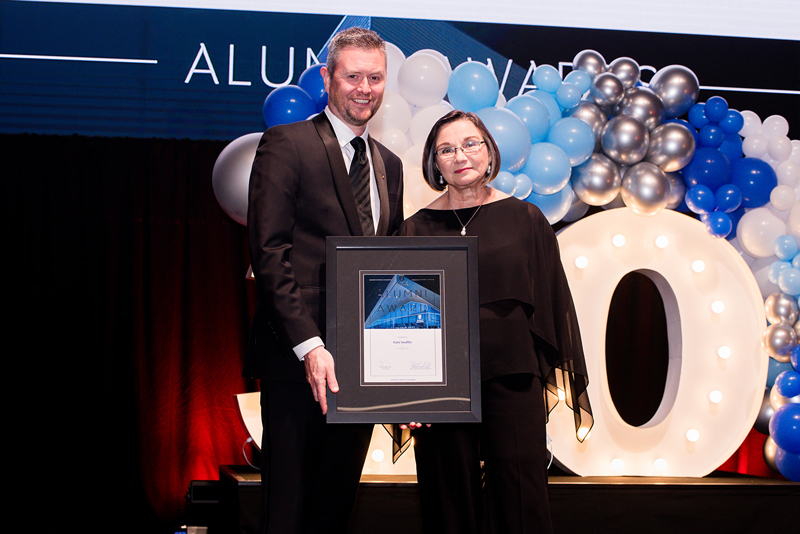 Kate Swaffer, chair, CEO and co-founder of Dementia Alliance International and 2021 UniSA Alumni Award winner.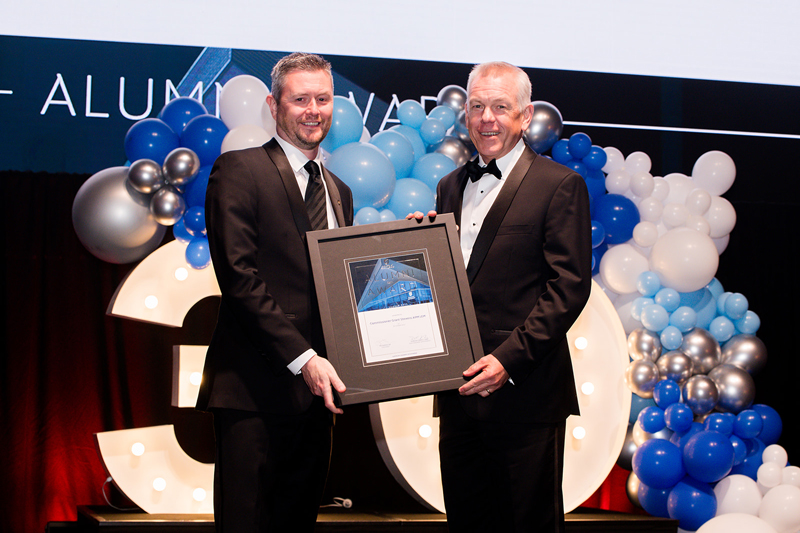 Grant Stevens APM LEM, South Australia Police Commissioner and 2021 UniSA Alumni Award winner.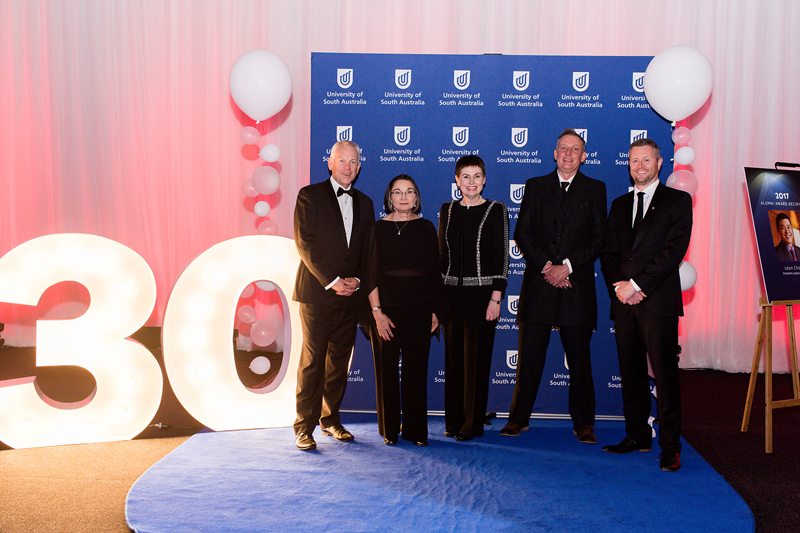 The faces behind the Images of Research and Teaching
The 14 finalists and six winners of the UniSA Images of Research and Teaching competition were announced by Provost and Chief Academic Officer Professor Allan Evans, Chancellor Pauline Carr and Deputy Vice Chancellor: Research and Enterprise: Professor Marnie Hughes-Warrington at an event on 24 September 2021. You can read more about the winners and their images in the related UniSA News article.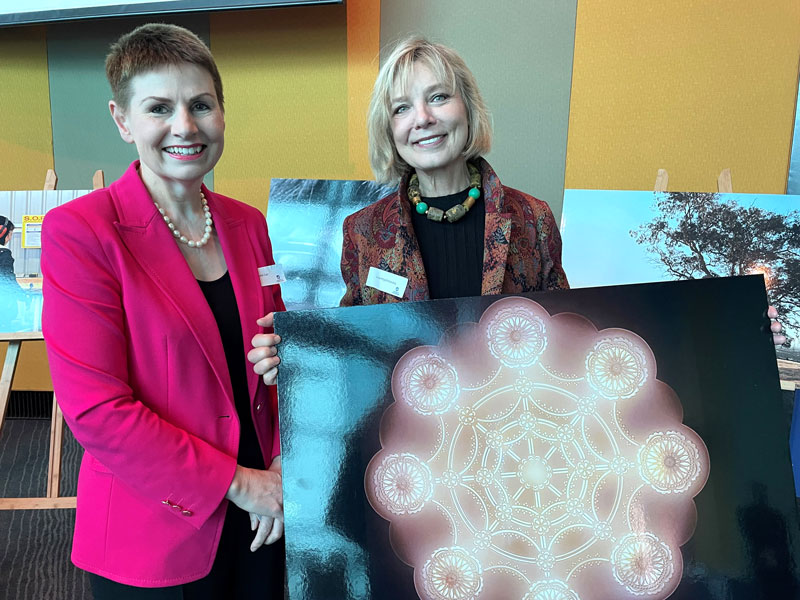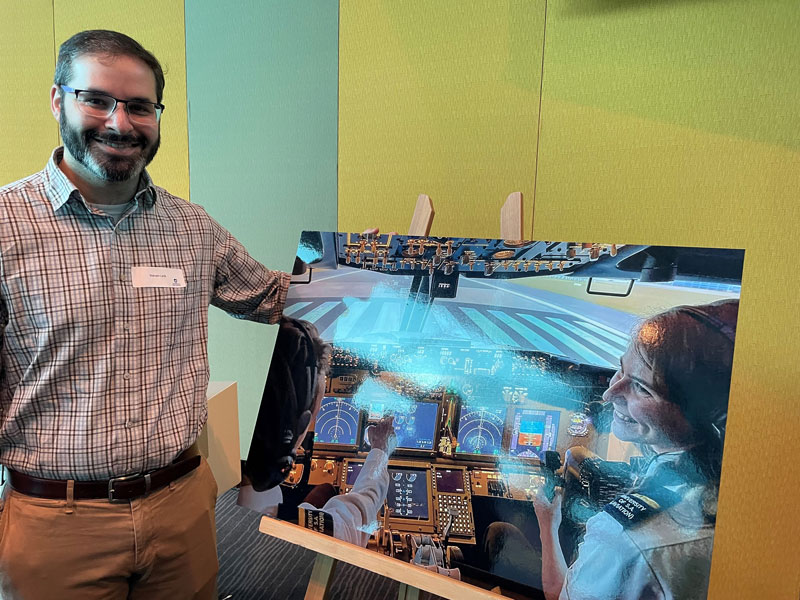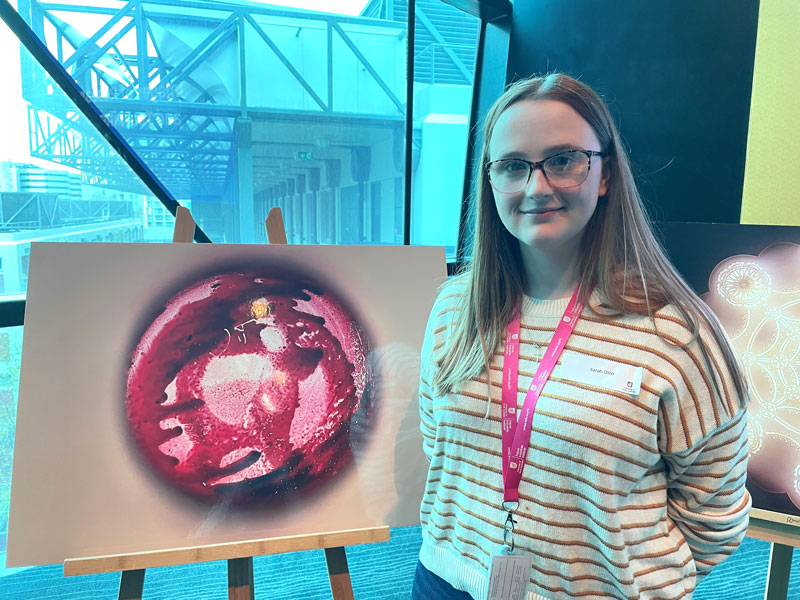 UniSA work on display near COP26 in Glasgow
UniSA students invited to raise awareness of the impact of climate change and the threat of bushfires in Australia are among those who have had their work displayed on the world stage this month.
Six students and staff from Education Futures and Creative had their creations showcased near the UN Climate Change Conference (COP26) 2021 as part of the After the Pandemic site in Glasgow. These are just some of the images that were displayed.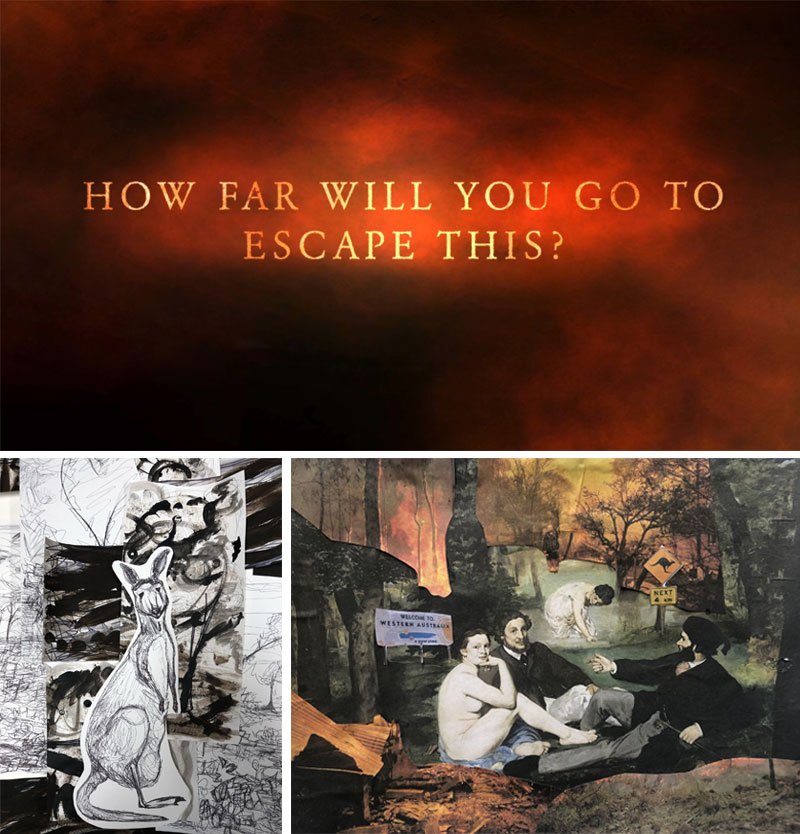 Celebrating staff service
In recognition of the commitment, achievements and efforts of staff, UniSA marked the milestones of 25, 30 and 40 years of service with the University and its antecedent institutions at the staff service awards this month.