Pandemic prompts students to solve challenges creatively
By Jenny Qian
History has proven that creativity and art can flourish during trying times in the world, and a group of UniSA students has shown that COVID-19 is no exception.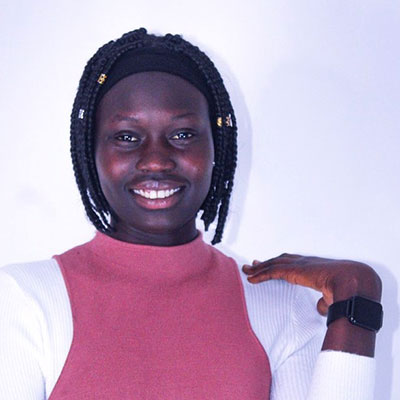 UniSA College students found a new impetus to innovate during COVID-19, with many creating projects to tackle challenges that have emerged from the pandemic.
The students' works include an infographic sharing positive mental health strategies during COVID-19; and a blog on maintaining wellbeing through interior design choices, given that many people have been working or studying from home.
The Digital Literacy students also produced an infographic on avoiding misinformation during COVID-19; and a music video of an original song, titled Mr Virus.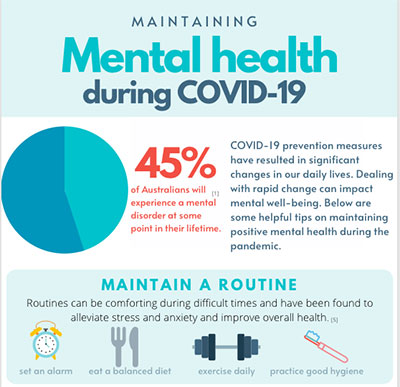 Digital Literacy course coordinator Jennifer Stokes says COVID-19 has created special circumstances where students are creating meaningful projects that solve new challenges digitally during quarantine.
"Students in Digital Literacy are encouraged to be creative problem solvers, so I think they identified this as an opportunity to provide a creative solution, in the form of a useful digital artefact which responded to the challenges of COVID-19," she says.
"COVID-19 has driven many of us to rely on digital technologies more heavily for a range of purposes, from communication to healthcare, which reinforces the relevance of this course."
The Digital Literacy course specialises in teaching students how to excel in Information Communications Technology (ICT) for screen and web by getting them to create an original digital project related to their degree pathway.
Students can choose to create a mobile application, game, website, critical media review, infographic, or a negotiated digital format for their project.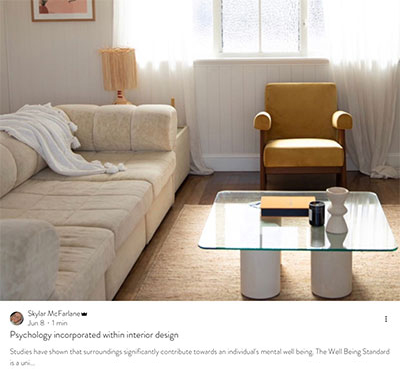 Stokes and Dr John Pike worked with more than 130 students to identify individual project interests and see their ideas come to life.
A UniSA student who created a mental health infographic, Millie Hall, says the pandemic has highlighted the importance of innovation.
"I believe the pandemic has shown the significance of creativity as people are faced with finding creative ways to combat and solve new challenges," she says.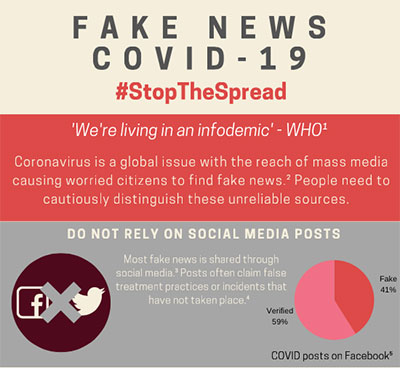 Skylar McFarlane, who created a lifestyle blog on positive interior design choices, says staying in lockdown made her realise how an individual's surroundings contribute to a person's mental health.
"During COVID-19 lockdown, I spent a lot of time at home and within this time, I gained an understanding of the significance our home environment can have on our mental health," she says.
"The purpose of this blog is to recognise the impact that the design elements of colour, plants, lighting, and scents have to an individual's mental health."
Another student, Donna Hashemizadeh, created an infographic focusing on misinformation about COVID-19 and how to identify fake news.
"I decided to create an infographic focusing on misinformation on COVID-19 due to the immense relevance at the time," Donna says.
"With the creative process taking place during the enforced quarantine, the need for caution towards news stories increased as I looked through various contradictions in different articles."
The projects demonstrate the importance of digital literacy for tackling emerging issues. The Digital Literacy team won a citation for outstanding contribution to digital learning in 2017.
Stokes says that she is very pleased with students' works.
"I have been impressed by the altruism, sense of purpose, and commitment to change evidenced in student work.
"The approaches the students have taken were largely focused on helping others and exploring creative methods to work through shared challenges."