From the Vice Chancellor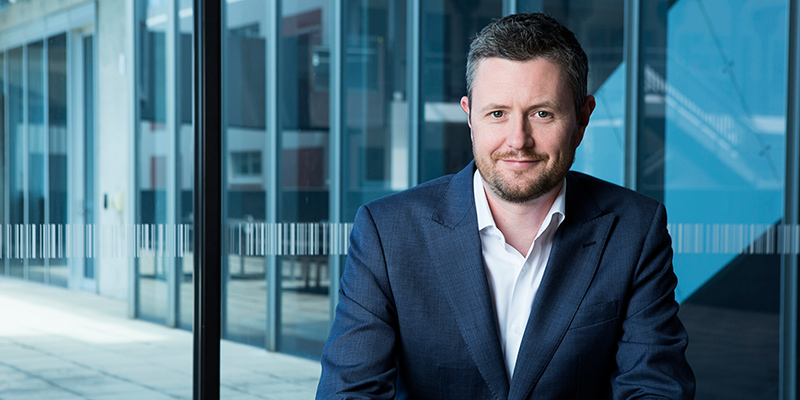 INSIDE UNISA
If you were to choose someone as the embodiment of all that UniSA stands for you wouldn't find better than a man such as the late great Australian Prime Minister Robert James Lee Hawke AC GCL.
Bob Hawke was smart and ambitious and took opportunities whenever they arose. He took degrees in Arts and Law, won a Rhodes Scholarship to Oxford University and in his Bachelor of Letters degree wrote a thesis on wage fixing in Australia.
While undertaking a doctorate in Arbitration Law at ANU in 1957 he was offered a role as research officer at the Australian Council of Trade Unions (ACTU) where he was responsible for presenting its annual case for higher wages to the national wages tribunal, the Conciliation and Arbitration Commission. The previous year's case had won a five-shilling increase (about 8 bucks in today's money); Bob's first case came back with a win three times that high and he was on his way.
I tell you this, not to give you a history lesson, but to chart the trajectory of a man who came from modest beginnings, got a good education and did great things with it, was immensely successful and yet never ever let go of his love and support of the working people of Australia and the conditions they worked in.
There's a lesson in this for all of us: the more successful you become, the more responsibilities you have to bring other people along with you.
Bob became President of the ACTU, then Federal President of the Labor Party and entered Parliament in 1980. Three years later he became Leader of the Opposition and led the Labor Party to a stunning and overwhelming victory at the polls in the 1983 federal election.
OK, so it is a history lesson but bear with me. As Prime Minister of Australia, Bob Hawke changed the very nature of the nation. He established consensus with unions and business to stabilise wage growth, improved the ability of business to compete in global markets and deregulated the Australian economy to promote growth.
At the same time he was an active campaigner for education, for peace and interfaith dialog, for equity and access to everything good that Australia had to offer to everyone who called it home.
This was the man who brought us Medicare, universal health care for the people, and Landcare to protect the environment; he brokered the Price and Incomes Accord where Unions agreed to restrict wage demands while the government pledged to minimise inflation and to take action on the social wage, and to increase spending on education and welfare. He established APEC, floated the Australian dollar, deregulated the financial sector, introduced the Family Assistance Scheme to help families raise their children and initiated superannuation pension schemes for all workers.
He was the first Australian Prime Minister to appoint a Minister for Women, appointing Senator Susan Ryan as Minister for Education and Youth Affairs and Minister assisting the Prime Minister for the Status of Women in 1983. Together they developed a national agenda for women and established the Affirmative Action Agency.
Bob Hawke was the first Prime Minister to take steps towards Aboriginal reconciliation. He replaced the concept of service delivery to Aboriginal people with self-determination and set up the Aboriginal and Torres Strait Islander Commission (ATSIC). It was Bob who put the issue of national land rights on his agenda early in his prime ministership when he amended the Aboriginal Land Rights Act to return Uluru-Kata Tjuta National Park to the Anangu people. He was the first to seriously consider a treaty, but those efforts at reconciliation were soon overtaken by the Mabo court decision which recognised Aboriginal and Torres Strait Islander peoples' rights to the land.
But it was Bob Hawke who began the process.
As the only Australian Prime Minister to be born in South Australia, he very generously allowed us to build the Bob Hawke Prime Ministerial Centre and he remained a committed supporter who became a great friend as he supported and encouraged all the Hawke's public events. These are events that, in his spirit, encourage new thinking about civil societies and offer public access to some of today's greatest thinkers and social reformers.
I don't know that we can do anything better than encourage each other to follow his example and bring the best of ourselves to whatever role we choose in life.
Vale Bob.
Professor David Lloyd
Vice Chancellor and President