Fulbright researcher unpacks future learning
By Michèle Nardelli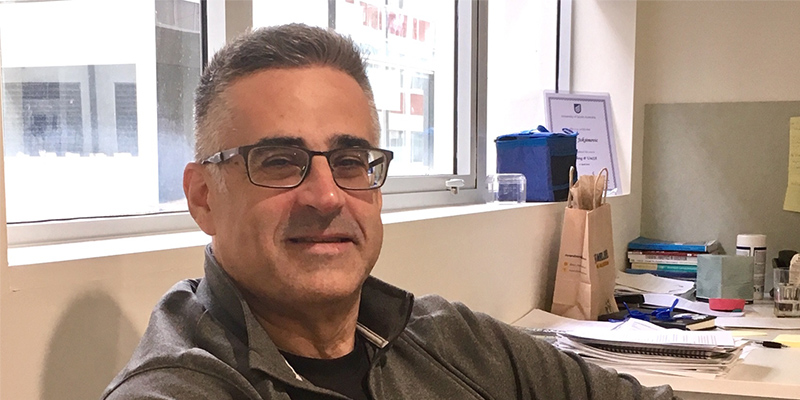 EDUCATION
When Professor Roger Azevedo considers our robot future, he is less afraid and more curious than most about how we can expect each wave of new technologies, including artificial intelligence, to impact our learning.
A visiting Fulbright Specialist Scholar from the Department of Learning Sciences and Educational Research at the University of Central Florida, Prof Azevedo's research into how humans learn from different technologies, looks at everything from how children learn science, technology, engineering and mathematics (STEM) subjects, right through to how cancer researchers are engaging with new technologies to better diagnose cancers.
Intelligent tutoring systems, hypermedia, multimedia, simulations, serious games and immersive virtual learning environments are increasingly part of both formal and informal teaching and learning environments.
And while Prof Azevedo understands artificial intelligence and the immersion of robots in our learning lives may be a challenge for humans, he believes robots will become our collaborators and learning companions, delivering great benefits to education.
Prof Azevedo is working with an international team of research leaders, students and early career researchers in UniSA's Centre for Change and Complexity in Learning, headed up by Professor George Siemens.
His Fulbright-sponsored visit included presenting an open lecture and special masterclasses for students researching in the field.
He is also investigating collaborative research opportunities in a field that brings together psychology and new technologies to find how humans find their best fit, in what are new and rapidly evolving learning environments.
"Any projection into future learning will show that it will be immersed in AI which will influence faster learning and stronger performance," Prof Azevedo says.
"AI offers so much potential to remove the mundane, not only from our lives but our learning – leaving time and space for the pursuit of excellence."