Achievements and Announcements
ACHIEVEMENTS
ANNOUNCEMENTS
APPOINTMENTS
ACHIEVEMENTS
$1.2m grants drive research into microplastics, green concrete and biofilms
Three UniSA researchers have collectively been awarded more than $1.2 million for projects starting in 2024 to investigate microplastics, carbon-negative concrete, and bacterial biofilms.
The Australian Research Council Discovery Early Career Researcher Awards (DECRA) recipients are Dr Tanveer Adyel, Dr Yue Liu and Dr Alex Tam.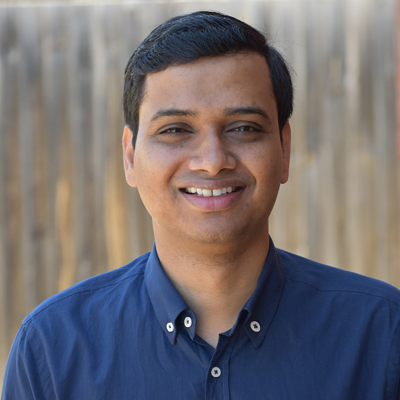 Dr Tanveer Adyel has been awarded $460,573 for a world-first project investigating microplastic accumulation in Australian coastal wetlands.
This multidisciplinary project will observe how microplastic accumulation affects wetland ecology, eventually informing decision-making around wetland conservation.
"This is the world's first nationwide analysis of how microplastics influence carbon cycles in coastal wetlands," Dr Adyel says.
"We will investigate carbon dynamics using a range of methods including analytical chemistry, biogeochemistry and environmental biology."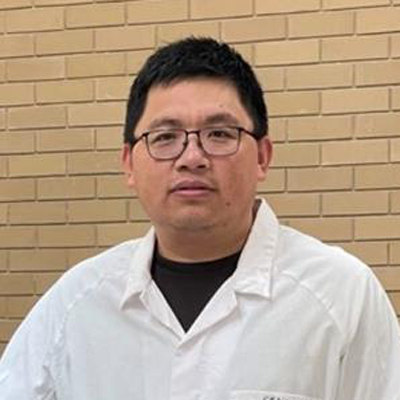 Dr Yue Liu will use his $460,573 grant to develop carbon-negative concrete using industrial waste such as concrete powder and water treatment sludge.
"This project will hopefully help achieve net-zero carbon emissions by 2050 while creating a green engineering solution for commonly stockpiled industrial wastes," Dr Liu says.

"We hope to create compound prototypes with recycled materials derived from water and construction waste. Those with the best carbon absorption capacity will eventually be used to produce carbon-negative concrete."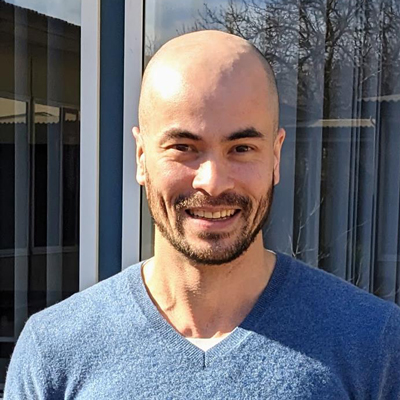 Dr Alex Tam has been awarded $389,670 to develop mathematical models to aid actin scavenging and biofilm removal, two processes that when combined can alleviate tissue damage and inflammation.
"These processes have typically been studied using experiments and observation, but less from the mathematical and quantitative perspective. We will develop mathematical theory and simulation software in this project to better understand the fundamental cell biology," Dr Tam says.
"My project is also a collaboration with materials scientists from the Future Industries Institute (FII), whose aim is to develop smart materials that improve the elimination of biofilms, collections of cells responsible for most bacterial infections."
The ARC awarded more than $86 million for 200 early-career research projects commencing in 2024.
UniSA recognised as Australia's sixth best business school
UniSA has catapulted to equal sixth in the country in the Australian Financial Review's (AFR) Best Business School's ranking for 2023, up from 31 in 2022.
The rise in the ranking was celebrated in a recent article in the AFR by education editor Julie Hare, who praised UniSA alongside Queensland University of Technology and Macquarie for appearing in the top 10 despite their relatively short lifespans.
Five of the Group of 8 universities appeared in the top 10 Best Business School ranking, which Julie Hare says, is to be expected.
She noted that UniSA was propelled by a 33-place hike in the quality category, a rise of 10 places for career outcomes and holding 13th place for reputation.
The AFR BOSS Ranking of Best Business Schools aims to provide valuable insights to help students make informed decisions about career, goals and preferences.
Professor Lin Crase, who was acting Executive Dean at the time of the announcement, told the AFR that UniSA Business was focused on emerging areas such as defence and space, and that students were being prepared to become strategists and disruptors of the future.
"UniSA Business has a focus on the career readiness of our graduates. That's why we have been ranked number one in South Australia for graduate careers 16 years running."
Unravelling the secrets to innovation district success wins UniSA PhD competition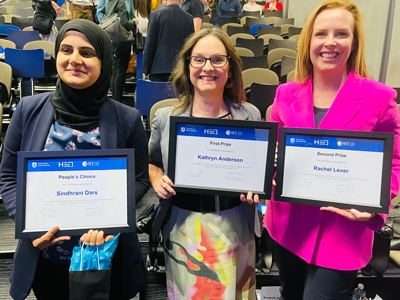 From the leatherworkers of Italy to the techies of Silicon Valley, societies have long observed the value of physically clustering businesses to build industries. Shared resources help to start new businesses and industries, infusing an air of vibrancy and kickstarting a cycle of innovation.
But is simply co-locating business all it takes for new industries to flourish?
This question is being answered by UniSA PhD student Kathryn Anderson, who won the 2023 UniSA Three Minute Thesis (3MT®). Anderson won a $3000 research grant in the UniSA final in early September for her talk and represented the University at the Asia-Pacific semi-final.
Anderson reviewed archival documents, and interviewed entrepreneurs, CEOs and policy makers to deconstruct the secrets of success for innovation districts, summarising her research in her presentation Does place matter for entrepreneurship and innovation?
"Technology allows us to collaborate at distance, but there is a human side to entrepreneurship that needs a place. Simply putting the ingredients in place is not enough," she says.
"For innovation districts to really work, they must create layered opportunities to connect capabilities onsite, and connect strategies to economic priorities."
Rachel Lever was runner up, receiving a $1000 research grant for her presentation Harmful sexual behaviours displayed by children: Police responses and diversions.
Lever, a police officer herself, quoted the startling statistic that children under 18 inflict the highest proportions of child sexual abuse.
"The tragedy is that children displaying these harmful sexual behaviours often come from backgrounds of abuse and neglect," she says. "Police are frequently the first point of contact for children engaging in these behaviours, and police can often use discretion as to how they handle these situations."
The People's Choice prize, also a $1000 research grant, was awarded to Sindhrani Dars for her presentation Step it up – how people use podiatry services after chemotherapy.
Dars is investigating podiatry interventions in treating the debilitating neuropathy that often follows cancer treatment.
The three winners were among seven finalists who presented their work.
Acting Dean of Graduate Studies Associate Professor Sally Plush says the presentations were outstanding.
"The diversity of research from this year's 3MT finalists is so inspiring. The convincing presentations on topics that are important to society were wonderful to watch; they reflected themes of community and industry collaboration that are central to UniSA research and critical to outcomes that make an impact," Assoc Prof Plush says.
Read more in the media release about the 3MT grand final.
UniSA's bright minds shine at the 2023 Merdeka Awards
Two UniSA students have been recognised for their exceptional achievements as part of awards for outstanding international students from Malaysia.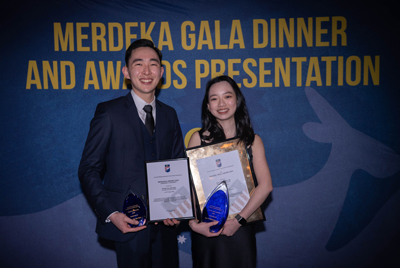 Melanie Lim and Ryan Hsu were recently presented 2023 Merdeka Awards in a ceremony at the Adelaide Convention Centre.
Melanie Lim, originally from Penang in Malaysia, won the top honour, the Sir Eric Neal Award. Melanie is studying a Bachelor of Laboratory Medicine (Honours) at UniSA. She's passionate about disease pathology and diagnosis and has extensively researched anti-cancer therapies for melanoma skin cancer and glioblastoma brain cancer as a Vacation Research Scholar at the Centre for Cancer Biology.
Her academic journey includes numerous recognitions, including a GPA of 7.0 and three consecutive Chancellor's Letters of Commendation, which placed her among the top 5% of her studies. Melanie's dedication also extends to her active involvement in volunteering, both on and off campus, including promoting Adelaide as a study destination for Malaysian students.
Ryan Hsu from Kuching, Sarawak, secured third place, thanks to his unique perspectives and achievements in the field of psychology. Ryan studies a Bachelor of Psychology (Honours) and has been acknowledged with the University Merit Award for three consecutive years. He is currently developing a Virtual Reality De-escalation training tool for his honours thesis, aimed at empowering disability support workers with the knowledge to provide trauma-informed care.
Beyond his academic pursuits, Ryan has played a crucial role in community service initiatives, providing pastoral care and leading more than 150 international students in his local church. He has also been involved in co-writing and producing music as part of a youth initiative.
Melanie and Ryan were presented with their awards at a ceremony hosted by the Australia-Malaysia Business Council (AMBC) (South Australia Chapter). The event is an annual charity fundraising event commemorating Malaysia's Independence Day and brings together corporate and government representatives from Malaysia and Australia, as well as prominent South Australian entrepreneurs.
A commitment to their academic achievements and their local involvement with the Adelaide community impressed the judges. AMBC president Dr Evelyn Yap says the ability to excel in their studies while also giving back to the community, makes the recipients outstanding ambassadors.
"This year's successful applicants have set an exceptional standard with their outstanding academic achievements, robust extracurricular involvement, and deep community engagement," Dr Yap says. "The judges were thoroughly impressed, and our winners will undoubtedly be excellent ambassadors for South Australia, strengthening bilateral ties with Malaysia."
UniSA's director of Global Recruitment and Engagement Rishen Shekhar also commended the winners.
"I am thrilled with the results of the Merdeka awards, with Melanie coming out on top and Ryan taking third place," Shekhar says. 'It's a fantastic achievement and we congratulate both students on their success. It's wonderful to see such strong ambassadors representing UniSA and also great to see the contribution our international students make to the local community recognised."
He says Melanie's pursuit of excellence in medical research and Ryan's dedication to community service and mentorship represent the kind of graduates UniSA aims to foster – professionals who strive to blend academic excellence with community engagement.
Dr Debra Dank honoured with literary prize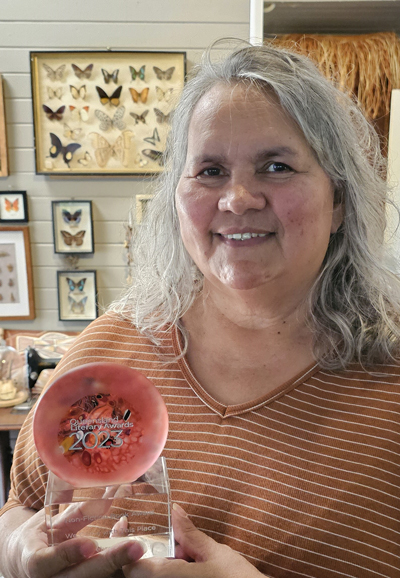 Author and UniSA Enterprise Fellow Dr Debra Dank has won the Queensland Literary Award for Best Non-Fiction for her book We Come With This Place.
Dr Dank, a Gudanji/Wakaja woman from the Barkly Tablelands in the Northern Territory, joined UniSA this year from the University of the Sunshine Coast.
Now in its ninth year, the Queensland Literary Awards celebrate both emerging and established authors across 12 genres including fiction, non-fiction, poetry, and published as well as unpublished work.
The judges said Dr Dank's book "takes us into the world of her childhood, into her family and onto her Country".
We Come With This Place began as part of a PhD in narrative theory and semiotics at Deakin University in Geelong and followed almost four decades of education experience across primary, secondary and tertiary levels.
A tribute to the Gudanji People, the book tells the stories of Country as well as perspectives and experiences from Dr Dank's own life and those of her family.
Recently, Dr Dank was awarded a record four out of 14 NSW Premier's Literary Awards, including the top gong, Book of the Year. Her book also won the Australian Literature Society's Gold Medal 2023.
ANNOUNCEMENTS
Hand-picked cohort begins trailblazing MBA to bolster skills and knowledge for AUKUS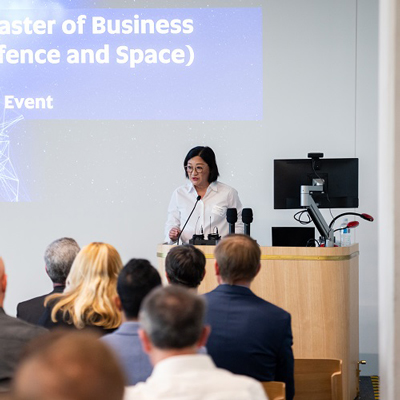 Executives and senior managers from the defence and space sectors across Australia, the US and UK have begun a specially curated global program to help build a pipeline of talent across the AUKUS alliance.
The first hand-picked cohort of students from UniSA's trailblazing Global Executive MBA in Defence and Space began the customised 18-month program in September.
UniSA has partnered with the University of Exeter (UK) and Carnegie Mellon University (USA) to launch the Global Executive MBA in Defence and Space, the first program of its kind in Australia tailored to meet the most pressing challenges facing the two sectors.
Students include executives and senior managers from defence contractors and subject matter experts, senior members of the Australian Defence Force and allied countries, and civil servants.
Leveraging the growth of two key sectors and the recent AUKUS strategic alliance, the MBA will help address critical skills gaps in cybersecurity, space systems, geopolitics and defence procurement and build innovative and leadership capabilities required across the sectors.
UniSA Business Dean of Programs (Postgraduate) Professor Lan Snell says UniSA entered into an Education Partnership Agreement with the two international universities reflecting the AUKUS arrangement.
"The AUKUS announcement presents significant opportunities for those directly in the sector and those servicing the sector," Prof Snell says.
"The complexities associated with the multi-decade projects require a range of skills and capabilities, ranging from technical skills through to project management and leadership capabilities.
"The trilateral arrangement means working with different cultures, agencies, organisations and teams. This requires technical understanding as well as future-focused capabilities such as communication, teamwork and problem solving."
The program features online study and intensive face-to-face residential teaching blocks in Adelaide, as well as in Washington DC and Pittsburgh with Carnegie Mellon University and in London with the University of Exeter.
The Global Executive MBA is designed for uniformed and non-uniformed personnel from small and large defence companies, government, and adjacent industries from AUKUS and other allied nations to develop the workforce capabilities required for this new era.
Read more, including from an operations manager at Boeing Defence Australia enrolled in the program, in the media release.
Teaching students to lead more inclusive classrooms
UniSA is taking part in a nation-leading project to ensure classrooms are more inclusive for people with autism.
UniSA is joining the University of Adelaide, Flinders University and Tabor College to enhance disability and inclusion studies in teaching degrees from Semester, 1 2024.
The project builds on a long and proud history of inclusive education teaching in UniSA's education degrees, predicated on social justice principles and dedicated to preparing teachers to plan for and manage diverse classrooms.
The two-year research project, funded by the State Government, will embed an inclusive education curriculum developed by AutismCRC.
From Semester 2, 2024, teaching students will also participate in practical autism training developed by Positive Partnerships, which is already being undertaken by SA's Autism Inclusion Teachers.
UniSA Dean of Programs (Education Futures) Professor Anne-Marie Morgan says the University is looking forward to implementing the project next year.
"This initiative will further empower teachers to support all students in the classroom, including the largest disability group, children with autism," she says.
"Ultimately, the additional studies will help improve student wellbeing and better support those with a disability to finish school."
Education Minister Blair Boyer says classrooms are far more complex than they were just a decade ago.
"It's our responsibility to ensure teachers are prepared with the skills and tools that they need to support every single student," he says.
"We need to ensure children and young people with a disability aren't left behind and are fully included in their school and OSHC communities."
Funds available to employers to support women upskill engineering or IT skills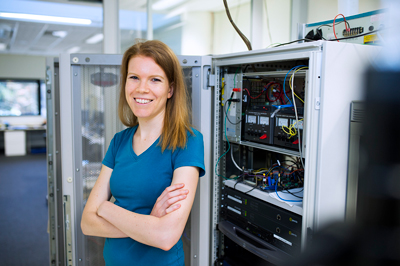 Grants of up to $5000 are available to employers to support women in their organisations to upskill with engineering or information technology associate degrees.
UniSA Online is a provider for the Women in STEM Cadetship and Advanced Apprenticeship Program, supported by the Federal Government.
Through this initiative, employees can upskill by studying an Associate Degree in Information Technology or an Associate Degree in Engineering, both 100% online, alongside their paid employment. Study is expected to be part-time for most of the program.
Up to $5000 per employee, per year, is available for eligible employers to support employees' participation in the program. These funds must be used to support employees in their studies, with a list of approved activities including providing flexible work arrangements or covering costs associated with study, tuition fees and other study-related expenses.
By supporting part-time higher education STEM pathways for employed women, the program increases Australia's STEM-skilled workforce and helps industry partners to upskill their employees with job-relevant and future-ready skills.
Employers can find out more and register their interest on the Women in STEM UniSA Online webpage.
More detailed information is also on the website about UniSA Online's Associate Degree in Engineering and Associate Degree in Information Technology.
APPOINTMENTS
New Executive Dean for Allied Health and Human Performance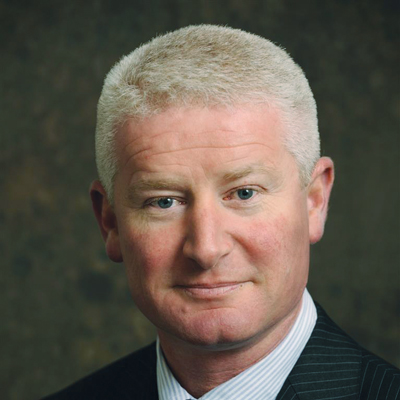 UniSA Dean of Programs for Human Performance Professor Jon Buckley has been appointed as Executive Dean for UniSA's Allied Health and Human Performance academic unit.
Prof Buckley has a long history of engagement with UniSA, graduating with his undergraduate degree in 1991 as one of the first graduates of the newly created university. He then won a role as a Level A academic in 1996 while completing his PhD at the University of Adelaide part-time, and has worked at UniSA ever since. During his tenure at UniSA, Prof Buckley has most recently been Dean of Programs (Human Performance) since the inception of the role in 2020. Before this, he was the director of the Nutritional Physiology Research Centre and then the Alliance for Research in Exercise, Nutrition and Activity (ARENA).
In announcing the appointment following a competitive recruitment process, UniSA Vice Chancellor Professor David Lloyd said Prof Buckley was a recognised national leader in exercise and the nutrition effects on health.
"Jon has extensive experience in both research and teaching leadership," Prof Lloyd said. "He has successfully led the establishment of two research concentrations within Allied Health and Human Performance, and most recently led a collaborative project to move the delivery of UniSA's sports science teaching and research to a new state-of-the-art facility at Mile End – a move which will see UniSA embedded with the South Australian Sports Institute (SASI)."
Prof Buckley has served on the Australian Research Council (ARC) College of Experts, ARC Excellence in Research for Australia (ERA) Health and Medical Sciences panel and on other ARC committees. He is currently Deputy Editor of the journal Current Developments in Nutrition, at the invitation of the Nutrition Society of America. He has experience working with industry partners both nationally and internationally and has generated more than $20 million in competitive funding, published more than 200 peer-reviewed journal articles with an H-index of 52 (Scopus) and has developed intellectual property that has been patented and commercialised.
Prof Lloyd also acknowledged the significant contribution made by Professor Roger Eston in the Executive Dean role and thanked Professor Shylie Mackintosh and Professor Susan Hillier for their contributions while acting in this role during 2023.
"I'd also like to acknowledge the valuable work Professor Hillier has undertaken as Dean of Research since 2015, a role Susan will be stepping down from in November," Prof Lloyd said.
"I hope you will join me in congratulating Jon on his appointment as Executive Dean: UniSA Allied Health and Human Performance."
Prof Buckley will start in the role on 1 November.
New Dean of Research for UniSA Creative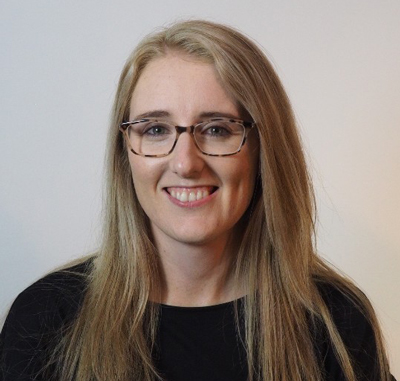 Associate Professor Elizabeth Ellison has been appointed as Dean of Research for UniSA Creative.
Newly arrived in Adelaide in September, Assoc Prof Ellison joins UniSA from the School of Education and the Arts at Central Queensland University (CQU). In the role of Deputy Dean (Research), she specialised in applied and regional arts research, with a focus on arts evaluation.
She has led research projects worth nearly $4 million, working closely with local councils, state government and various arts organisations. These projects have been diverse, including delivering a public art sculpture trail along the Savannah Way in remote Queensland, and a mentoring program and micro-credential training package for arts businesses.
Assoc Prof Ellison says she is looking forward to life at a big city campus and sharing space with many creative minds.
"Adelaide is the festival city, and I can't wait to experience absolutely as much of it as I can," she says.
"I'm lucky enough to already be working on a dance industry project with Arts SA and look forward to meeting with more of the local creative sector over the rest of the year."
Assoc Prof Ellison has specialised in creative industries postgraduate teaching across various graduate certificates and coursework masters degrees at both CQU and the Queensland University of Technology (QUT).
At QUT, she completed a doctoral thesis on textual representations of the Australian beach.
Assoc Prof Ellison takes over the role of Dean of Research from Professor Anna Sullivan (UniSA Education Futures), who has acted in the role for the past six months.