Achievements and Announcements
ACHIEVEMENTS
ANNOUNCEMENTS
APPOINTMENTS
ACHIEVEMENTS
UniSA wins prestigious award for innovative social enterprise project in Africa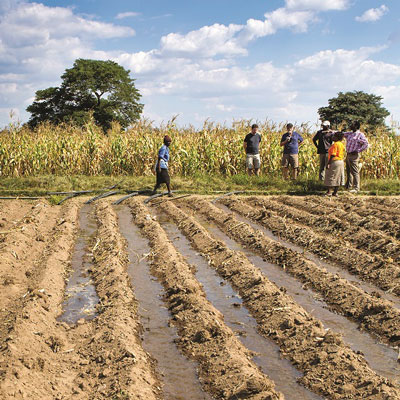 UniSA's contribution to an international social enterprise project, which has supported more than 15,000 farm businesses in sub-Saharan Africa, has been recognised by the European Foundation for Management Development (EFMD).
UniSA took home an EFMD Excellence in Practice Gold Award in the Ecosystem Development category for its work on the project Transforming Irrigation in Southern Africa (TISA), which was established in 2013.
Funded by the Australian Centre for International Agricultural Research and led by the Australian National University in collaboration with UniSA and a number of international partners, the project now works with 15,500 farm businesses and 42 irrigator corporations across three countries.
UniSA Business Executive Dean Professor Andrew Beer says UniSA is honoured to be recognised in the awards, which showcase some of the most innovative and impactful partnerships being driven by business schools around the world.
"The award highlights the complex learning and development project UniSA has worked on in collaboration with international partners, which has transformed irrigation farm businesses and their irrigator corporations from dysfunctional to profitable business enterprises," he says.
"As a result of the project, the profitability of the small farm businesses and their irrigator corporations has increased significantly, leading to an improvement in farmers' livelihoods, food security, nutrition, education and prosperity.
"It's a wonderful example of research with significant global impact, where our researchers have worked together across disciplines to provide enterprising solutions that support inclusive and sustainable communities globally."
The project used a two-pronged approach to conduct a learning and development intervention in sub-Saharan Africa, where approximately 80 per cent of food is produced by small farm businesses often within small-scale irrigation schemes operated by the irrigators or as irrigator/government partnerships.
The first intervention provided soil and nutrient monitoring tools and training to support farmers in irrigation decision-making while the second intervention introduced Agricultural Innovation Platforms (AIPs), offering spaces for innovation and learning.
Research Professor in Water Policy and Management Henning Bjornlund leads UniSA's contribution to the project, driving the development of the Agricultural Innovation Platforms (AIPs).
He says the farmers and corporations have traditionally addressed challenges individually and in isolation, an approach that has largely failed as the challenges are complex and interconnected.
"We introduced AIPs as a way for farmers, irrigation corporations and governments to collaborate to find solutions and then implement them on a wider scale," he says.
"The use of AIPs helps farmers identify barriers to productivity and profitability and explore ways to overcome these obstacles, initiating a cycle of learning, increased profitability and progress towards sustainable business enterprises.
"Since the project's inception, the profitability of the small farm businesses and their irrigator corporations has increased significantly."
Announced in May, the awards will be officially presented at the EFMD Executive Development Conference in October. EFMD is an international non-profit, membership-driven organisation, which is recognised globally as an accreditation body for business schools, business school programmes, and corporate universities.
Queen's Birthday Honours for two research leaders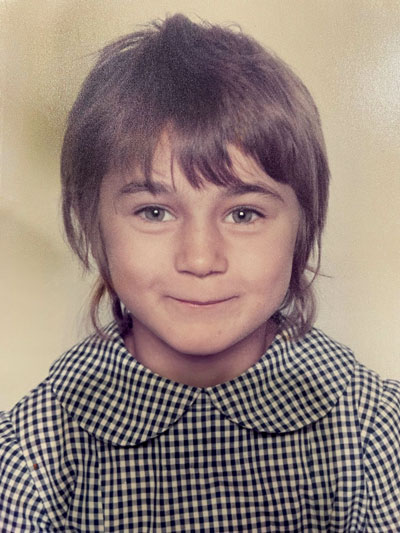 UniSA Deputy Vice Chancellor: Research and Enterprise Professor Marnie Hughes-Warrington and Emeritus Professor Tanya Monro were among those recognised in this year's Queen's Birthday Honours list.
Prof Hughes-Warrington was made an Officer of the Order of Australia while Prof Monro, who was formerly UniSA Deputy Vice Chancellor: Research and is now Australia's Chief Defence Scientist, was made a Companion of the Order of Australia.
Prof Hughes-Warrington received the honour for distinguished service to tertiary education and governance as an administrator, leader and mentor.
Prof Monro was recognised for eminent service to scientific and technological development, to research and innovation, to tertiary education, particularly in the field of photonics, and to professional organisations.
In a LinkedIn post, Prof Hughes-Warrington shared a photo of her first school photo (pictured) as she reflected on the achievement.
"Research and education create great futures for individuals and their communities," she wrote.
"Thank you to everyone who has enabled me to champion this greatest cause on Earth."
The late Bob Hawke's long-term assistant Jill Saunders, who was made a Fellow of UniSA last year, was also honoured this year. She was made a Member of the Order of Australia for significant service to public administration.
More than 15 members of the University's alumni community were also acknowledged. You can view the full list of UniSA alumni recipients on the alumni website.
UniSA project secures access screening platform that could fast-track treatment of leukaemia
A UniSA research project has been selected to use the National Drug Discovery Centre's (NDDC) screening facilities to accelerate drug development, which could lead to a new treatment for acute myeloid leukaemia.
Led by Professors Tom Gonda and Richard D'Andrea, the project is one of only four nationwide to be awarded heavily subsidised access to the advanced robotic high-throughput screening, which normally costs upwards of $300,000.
The UniSA project is focused on exploring safe, novel and effective ways to treat a deadly blood cancer, acute myeloid leukaemia (AML).
Prof Gonda says they are hoping to develop a treatment that involves blocking the action of a master regulator gene that is critical for the development and progression of AML.
"We have identified a way of potentially doing this, and our NDDC project is to screen a large collection ('library') of chemical compounds for one or more that would form the starting point for developing a new drug," he says.
"Being able to carry out our screen at a highly subsidised rate will have two major benefits for us. Firstly, we will be able to screen the entire NDDC Library of about 300,000 compounds instead of just a subset of those.
"Secondly, the funds freed up by the subsidy will enable us to progress the outcomes of the screen further and more comprehensively."
For more information on the NDDC and the successful projects, read the announcement on the NDDC website.
MOD. wins a host of national awards
MOD. at UniSA has taken home three awards and a high commendation at the Australian Museums and Galleries Association National Conference.
MOD. Director Dr Kristin Alford says the awards highlight MOD.'s success in delivering engaging experiences across different formats, ranging from permanent installations to virtual exhibitions.
"This is the first time we've been recognised as category winners," she says.
"We are thrilled with this significant achievement, which emphasises the variety of ways we have been able to develop exhibits that really connect with audiences in person and online."
MOD. was recognised in the following Australian Museums and Galleries National Awards (MAGNA) categories:
Winner: Permanent Exhibition or Gallery Fitout (Level 2 Project Budget) for Kurru Kari (Turning Circle) – The Kaurna seasonal touchscreens developed with Karl Winda Telfer and Monkeystack.

Winner: Indigenous Project (Level 1 Project Budget) for Reflect – the light and shade of a long story – Part of the current Invisibility exhibition, the exhibit was developed with The Unbound Collective from Flinders University (Ali Gumillya Baker, Faye Rosas Blanch, Natalie Harkin and Simone Ulalka Tur) and collaborators including Senior Kaurna Elder Uncle Lewis O'Brien, Senior Kaurna Man Mickey Kumatpi O'Brien, Dominic Guerrera, Taylor Power, Dearna Newchurch and Carly Tarkari Dodd.
Highly Commended: Temporary or Travelling Exhibition (Level 4 Project Budget) for Invisibility.
MOD. also won a Museums Australasia Multimedia and Publication Design Awards in the following category:
Winner: Virtual Tour or Exhibition (Level A) for Up Close – an online exhibition developed with Morgan Martin-Skerm from Lightbulb Digital.
The Kurru Kari (Turning Circle) exhibit, which commenced with the first season in 2018 on the corridor touchscreens just inside MOD., received high praise from the judges, who wrote:
"Kurru Kari is a beautiful and evocative installation, which beautifully connects visitors with Indigenous Knowledge via engaging and immersive technology," they said.
"The imagery is beautiful and locally relevant, and the subject of seasons is a capacious and accessible framework to explore broader and more specific ideas about science, culture and history.
"Overall this seems to be a powerful and foundational aspect of the MOD. offer and visitor experience. The exhibition design and installation articulates access, particularly for disabled visitors, thoroughly and thoughtfully."
The awards were presented in June.
For information on MAGNA and the judges' comments on each category winner, go to the awards web page.
Success for two UniSA sonographers

UniSA's Dr Jessie Childs and Angela Farley have been recognised in the 2022 Australasian Sonographers Association's (ASA) Awards of Excellence.
Farley, a lecturer in medical sonography, was named the South Australian Sonographer of the Year while Dr Childs, Program Director: Medical Sonography was made Researcher of the Year.
Farley was recognised for her work in supporting rural communities in the training of rural sonographers and her commitment to advancing the field of sonography through research.
She says she was both surprised and honoured to receive the award, which recognises excellence, best practice and outstanding contributions to the sonography profession.
"Working as a sonographer is challenging at times with long waiting lists and complicated cases but it is also very rewarding as we get to make a real difference in people's lives," Farley says.
"My real passion is sonography education. I enjoy working with trainee sonographers and observing their progression as they develop into competent and confident sonographers."
Dr Childs' award acknowledged her extensive contribution to sonography research. In the past 12 months alone, she has contributed to seven research projects and supervised six student research projects.
At the start of the pandemic, Dr Childs worked with colleagues to set up a research project on the impact of COVID-19 on Australasian sonographers with the findings now recognised by the World Health Organisation on their global literature on coronavirus disease database.
Dr Childs says she was humbled to receive the accolade, which highlights the important contributions sonographers make to public health.
"The win was totally unexpected and I'd really like to acknowledge that I didn't get here by myself," she says.
"My goal of bettering patient outcomes through evidence-based research has been the work of a great team of collaborators.
"Notably, I'd like to acknowledge the team working on the liver research, the team working on the COVID-19 research and the team working on the competency standards research."
During the awards, UniSA Program Director for Medical Sonography Brooke Osborne and Masters student Alison Deslandes were inducted as Fellows.
For more information on the ASA Awards, visit the ASA website.
Young leaders in science showcased in 40 Under 40 Awards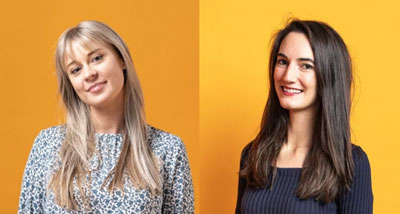 Two UniSA PhD graduates have been named in the InDaily and CityMag 40 Under 40 Awards, which celebrate outstanding young leaders in South Australia.
Dr Stephanie Lamont-Friedrich and Dr Alicia Byrne both featured in the list, with Dr Lamont-Friedrich also taking home the Game Changer Award.
Dr Byrne's PhD explored the how and why of stillbirth, while Dr Lamont-Friedrich completed her PhD in biomaterials, engineering and nanomedicine.
Dr Lamont-Friedrich, who is currently employed at KPMG as Decarbonisation and Energy Transition PMO senior manager, says that while recognition from 40 Under 40 Awards is a personal honour, it is also a wider reflection of the value of postgraduate studies for people looking to pursue careers beyond academia.
"I was so grateful and honoured to be nominated, let alone win two awards," Dr Lamont-Friedrich says. "This was my first 'business award' since transitioning out of academia which made it even more exciting.
"I truly believe those with postgraduate studies have significant expertise and skills that add value to industry, government, and corporate career paths.
"I think this is a perfect example of how versatile STEM postgraduate skills are, and the value we hold as employees with diverse education, skills, expertise and interests.
"The growing opportunities are exciting for women in STEM and together we can change the game."
Three UniSA sports stars secure education scholarships
Three UniSA students are among 41 recipients nationwide to win an Australian Institute of Sport (AIS) Education Scholarship for 2022.
The University's successful recipients include Medical Sonography student and hockey player Flynn Ogilvie; Outdoor and Environmental Leadership student and cyclist Nathan Hart; and Exercise and Sport Science/Nutrition and Food Science student and netballer Tayla Williams.

The AIS Education Scholarships, which are supported by the John and Myriam Wylie Foundation, aim to help students succeed in sport, education and life.
In announcing the scholarships, former chair of the Australian Sports Commission John Wylie said sport and education were a winning mix.
"I've been inspired to see how hard athletes work to chase their sporting dreams, but it doesn't need to be at the sacrifice of their other ambitions in life," he said.
The AIS is committed to athlete education and has created more specialised athlete support by building its Elite Athlete Education Network, of which UniSA is a member.
For more information on the scholarships, read the related media release. To find out about UniSA's UniSA Elite Athlete and Performer Program, visit the UniSA website.
Senior lecturer wins award from Catherine House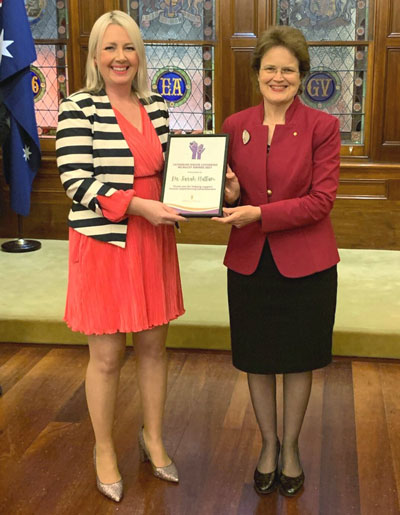 UniSA's long-standing relationship with Catherine House was recognised earlier this year as UniSA College senior lecturer Dr Sarah Hattam was presented an award by the accommodation and support service.
South Australian Governor Frances Adamson AC presented Dr Hattam with the Catherine McAuley Award at Government House.
Catherine House provides accommodation and support services for women experiencing homelessness in South Australia. Its services are trauma informed and recovery focused, with a dedicated women's centre delivering education, training, wellbeing, social and recreational programs.
Since 2015, Dr Sarah Hattam and Dr Snjezana Bilic have co-facilitated a sociology course for clients of Catherine House that has been an important community engagement and outreach strategy of UniSA College. Delivered once a year, the course not only offers the clients a sociological lens to understand their own circumstances and provide agency and hope, but also a course credit towards the Foundation Studies program if they elect to continue their studies at UniSA.
More than 50 Catherine House clients have enrolled into the course, with many choosing to further their education as an outcome of the positive experience in the course.
UniSA student wins MEAA Award for journalism
UniSA students and alumni have won six awards at the 2022 MEAA SA Media Awards, which recognise excellence and encourage professional and ethical reporting.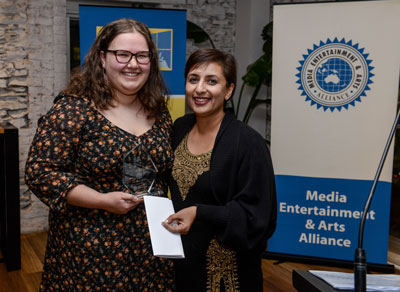 Journalism and Professional Writing student Sarah Herrmann received the Julie Duncan Memorial Award for Student Journalism for her work, including stories produced in her role as a writer and chief sub-editor at UniSA's On The Record.
"I have written about housing, education, travel, arts and politics," Sarah says. "These articles reflect my curiosity and enthusiasm for the many facets of journalism.
"I am privileged to be a storyteller and I am honoured to be recognised by the MEAA and UniSA in this field. It has given me the confidence to be more assertive in my practice, take pride in my work, and trust this path as the one to a fulfilling future."
Other UniSA-connected award winners include five alumni:
Sports Journalism Award: Michael McGuire (The Advertiser, "This Sporting Life")
Visual Storytelling Award: Lincoln Rothall (ABC News, "A line in the Sand")
Best Radio News/Current Affairs or Feature Report Award: Sean Fewster (FIVEaa, "Just Lawful – The Hillier Triple Murders")
Best TV/Video News Report: Hannah Foord (7NEWS Adelaide, "Port Hughes Murder")
The Max Fatchen Award for Best Young Journalist: Bec Whetham (ABC Landline and ABC Online, "Stories of hope")
In related news, UniSA Journalism graduate Callum MacPherson was recently awarded the 2022 SA Young Achiever of the Year Award for his outstanding contributions to men's mental health.
Callum is the founder of Young Blood Media, which includes a national award-winning podcast that aims to make the mental health of young men a priority.
ANNOUNCEMENTS
New scholarship increases opportunities for Aboriginal researchers
UniSA has launched a new scholarship aimed at increasing the representation of Aboriginal Peoples in research degrees and academia.
The Aboriginal Enterprise Research Scholarship (AERS) is open to any Australian Aboriginal applicant who receives an offer of admission into a research degree at UniSA.
The scholarship provides $45,076 annually, in line with the maximum rate allowed under Federal Government guidelines – a significant increase from the standard living allowance scholarship rate of $28,854 per annum at UniSA.
UniSA Dean of Graduate Studies Professor Sandra Orgeig says the University is delighted to introduce the AERS, with the goal of increasing Aboriginal representation in UniSA's research community.
"A 2020 report by the Department of Education highlighted a significant gap in the representation and retention of Aboriginal Peoples in research training," she says.
"In part, this gap may be impacted by the financial resources of Aboriginal students, who are more likely to be from low socioeconomic and remote or regional backgrounds.
"The higher scholarship rate we now offer will better support our Aboriginal students to complete a Masters by Research or a PhD by negating some of the financial challenges individuals may face.
"UniSA is committed to strengthening our position as the University of Choice for Aboriginal Peoples, and this new scholarship is tangible evidence of our commitment to this goal."
For more information on the scholarship and eligibility requirements, visit the UniSA scholarship web page.
UniSA boosts weekly scholarship rates for Vacation Research Program
Undergraduate and coursework masters students undertaking UniSA's Vacation Research Program will receive an increase to their weekly scholarship payments.
UniSA Deputy Vice Chancellor: Research and Enterprise Professor Marnie Hughes-Warrington AO has announced the change, which will come into effect for the 2022-23 program.
The increase to the stipend rate will take the weekly payment from $300 to $375.
"This boost to the Vacation Research Program payments will put UniSA's rates among the most generous for similar programs," Prof Hughes-Warrington says.
"Vacation Research Scholarships offer an opportunity to work closely with experienced researchers at one of our institutes or centres.
"The short-term scholarships of up to eight weeks are open to domestic and on-shore international students from all universities.
"They are an ideal way to build on academic knowledge by working with our researchers to broaden your research capabilities in a specialised project and gain insight into a career in research.''
More than 100 Vacation Scholarships are available in 2022-2023 for a period of up to eight weeks.
Information on how to apply is available on the Vacation Research Scholarships webpage.
Last chance to enter Images of Research and Teaching competition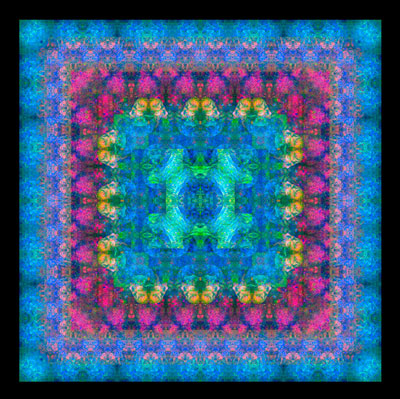 Designed to celebrate UniSA's diverse research and teaching activities, the Images of Research and Teaching competition showcases the wider impact of the Univerity's work to the public, community and UniSA partners.
Current UniSA students, academics, researchers and professional staff can enter one inspiring image or video representing UniSA research or teaching. This could include the people who make it happen, the processes involved, or imagery reflective of industry and community partnerships.
Entries close Monday 18 July, 5pm ACST. Enter now on the Images of Research and Teaching website.
APPOINTMENTS
Business leader named director of UniSA's Enterprise Hub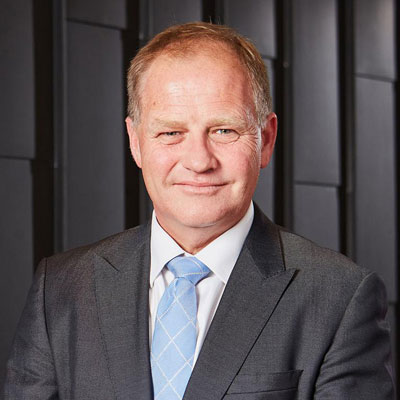 Peter Stevens has been appointed the inaugural director of UniSA's Enterprise Hub, where he will lead the development of the University's new online and physical 'shopfront' for industry and community engagement.
While Stevens officially started in his new role this month, he has been working on the development of the Enterprise Hub since the project's inception in his former role as Executive Director: MBA and Executive Education at UniSA.
In announcing the appointment, Vice Chancellor Professor David Lloyd said Stevens has been instrumental in bringing the Enterprise Hub project from an idea to a reality.
"He is perfectly positioned to launch the new Enterprise Partnerships Unit and the Enterprise Hub," he said.
"In his new role, Peter will be responsible for establishing and leading the Enterprise Hub, bringing it to life and ensuring it meets its objectives – notably, transforming the way that UniSA interacts with partners, as well as growing UniSA's research income and partnership value."
The UniSA Enterprise Hub has just been officially launched with an online gateway. A physical shopfront in Light Square will follow in 2023.
To find out more about the University's new Enterprise Hub and read more about Stevens' experience and vision, read the related UniSA News story.