We're hiring! UniSA launches academic recruitment campaign
By Bronwyn Hurrell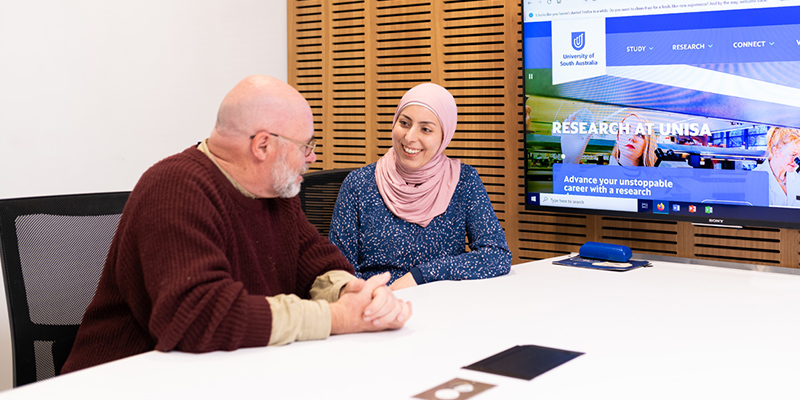 COMMUNITY
More academic roles are now available at the University of South Australia, under its Enterprise Fellows program.
Launched in 2021, Enterprise Fellows is about bringing established academics – who are already making a significant contribution, and who are collaborating locally and globally – to UniSA.
The University has launched a recruitment campaign to appoint new Level C and D academics across a wide range of fields.
Provost and Chief Academic Officer Professor Joanne Cys says UniSA is in a strong position to offer opportunities to outstanding academics who wish to further their career trajectory at Australia's University of Enterprise.
"We are confidently positioned to capitalise on our strengths and are looking to amplify our capability by attracting exceptional academics," Prof Cys says.
Aboriginal research will be a key focus of the 2022 Enterprise Fellows cohort.
Expertise in education, business, allied health, exercise science, pharmacy and biomedical research, nursing, environmental science, engineering, law, psychology, social work, and social sciences is also being sought.
"UniSA is Australia's University of Enterprise and has a passion for innovation that propels our constant evolution," Prof Cys says.
"Successful Enterprise Fellows will be outstanding, established academics already making a significant contribution, collaborating locally and globally with a passion to pursue the possible.
"We are seeking people who are unbound by convention, curious and bold, and committed to the principles of excellence and equity.
"If you are actively seeking to enhance your research, are passionate about excellence in teaching, and are looking to extend your national and international leadership in your field, this is a unique opportunity."
Find information about the available roles on UniSA's Enterprise Fellows website.