Achievements and Announcements
ACHIEVEMENTS
ANNOUNCEMENTS
ACHIEVEMENTS
UniSA marketing receives national and state awards
A campaign to promote UniSA's online education arm, UniSA Online, has won a major award from the university sector's peak body, Universities Australia.
UniSA's "Study on demand" online student recruitment campaign was named Best Marketing Campaign – Larger Budget at the 2019 Universities Australia Marketing, Communications and Development (UAMCD) awards, held earlier this month.
Universities Australia's chief executive Catriona Jackson says the awards recognise some of the best of the best in university storytelling.
"Universities must be able to tell the story of what we do – and to tell that story well — to the Australian public, to students and staff, to our global alumni, and to potential donors," she says.
"That storytelling relies on the expertise and passion of dedicated people who find the great work in our institutions – and share this news with the world."
The judges said UniSA's winning campaign "didn't overthink things", getting "right to the point".
"It didn't get lost in excessive brand self-reflection and spoke directly to students about why they should study online," the judges said. "Clear, direct and right to the point, its target market and audiences were clearly defined, and the work was well-informed with research, data and insights."
UniSA Online also made the SA Finalists cut for its campaign "Conquering unchartered territory".
Alan Brideson presented with Lifetime Achievement Award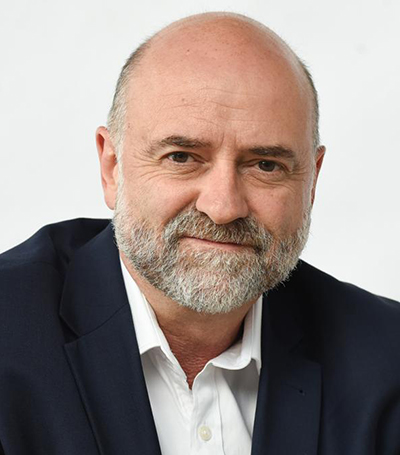 Universities Australia has presented UniSA Chief Marketing and Communications Officer Alan Brideson with this year's Lifetime Achievement award, recognising his 23-year leadership contribution to UniSA.
"Alan has led marketing and communications at UniSA for almost two and a half decades, overseeing student recruitment, media and public relations, marketing, alumni and fundraising in his many roles," Jackson says.
"He's a highly-deserving recipient of this prestigious honour, which is awarded to someone who has dedicated much of their career to senior leadership in these fields in the university sector."
The judges said Brideson has delivered global brand exposure through Team UniSA-Australia in the Santos Tour Down Under, two Unijams, countless high-impact television and cinema advertising campaigns, an Adelaide Crows sponsorship and the marketing strategy for a national launch of UniSA Online.
UniSA Vice Chancellor Professor David Lloyd congratulated Brideson on the honour.
"Alan is a consummate professional and his corporate citizenship is palpable," he says.
"Alan Brideson lives and breathes UniSA, its attributes, its character and its spirit. He goes to battle for his University every single day, to win market share and increase brand awareness."
Alan said he was honoured to receive the award.
"I feel very lucky to have joined the University and the sector at such a time of fundamental change and to work with some incredible people.
"Just as the higher education sector, and UniSA in particular, have evolved significantly through internationalisation, increased competition and a higher profile in economic and cultural conversations over the past years, I've also been fortunate to be within a profession that has matured as well. As a result, it has felt forever new."
Researcher receives national award for work in bereavement care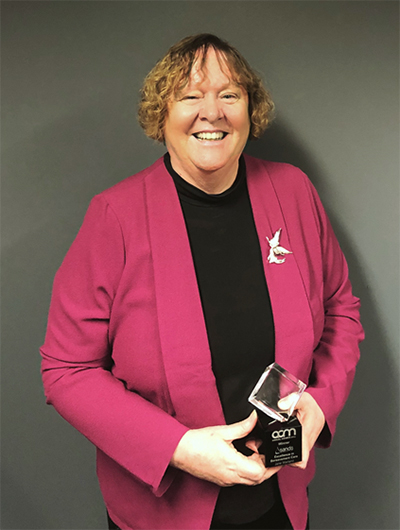 A UniSA researcher has been recognised for excellence in bereavement care by the peak professional body for midwives in Australia.
Associate Professor Jane Warland was presented the Excellence in Bereavement Care Award at the Australian College of Midwives (ACM) annual awards in late July.
The award, sponsored by Australian miscarriage, stillbirth and neonatal death charity Sands, was made in recognition of Assoc Prof Warland's research into preventative and modifiable risk factors for stillbirth, as well as her substantial achievements, advocacy and contributions to midwifery.
Assoc Prof Warland says she was surprised but proud to receive the award – and it was wonderful to be recognised by her peers for her contributions to bereavement care over the past 26 years.
She says she was particularly proud to be recognised by the Australian College of Midwives and the charity Sands, "both of which are dear to my heart".
"When my baby Emma died I was very fortunate to receive care from an amazing team of midwives," Assoc Prof Warland says.
"I am very proud that the midwifery care I have provided and resources I have developed over many years are still used by my midwife colleagues today and I thank my nominator and both the ACM and Sands for recognising my work in this area with this award."
Assoc Prof Warland was nominated for the award by nurse and midwife, Meleseini Tai-roche, who said Assoc Prof Warland has "passionately and tirelessly committed to ensuring that women and their families experiencing perinatal loss, receive quality evidenced based care during, after and in subsequent pregnancies".
"Dr Warland has significantly contributed to the bereavement space in Australia through academic teaching and published research that promotes the voice of the bereaved family, and the vital importance of midwifery care during such a critical and personal time," Tai-roche said in her nomination.
Since becoming an academic in 2008, Assoc Prof Warland has won more than $300,000 in research funding as lead investigator, has been published more than 100 times and has presented her research at more than 50 conferences, nationally and internationally.
The ACM awards recognise, reward and encourage leadership, education and outstanding practice within Australia's maternity services and empower researchers as well as midwives to take pride in their achievements and encourage them to set bold new goals for the future.
Architecture lecturer one of five finalists for Australasian award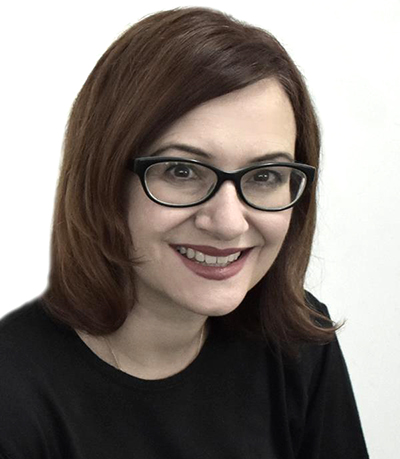 A UniSA architecture lecturer is one of five finalists for the Association of Architecture Schools of Australasia (AASA) Education Prize for Early Career Academics.
As a finalist, Dr Katica Pedisic will receive $1000 to subsidise travel to the AASA AGM in Auckland in October where her work will be exhibited and discussed in a public deliberation.
The award is intended to support early career academics, articulate the value of architectural education and research and provide an opportunity for exchange of ideas and approaches between institutions.
The winner will be announced in Auckland on 1 October.
Churchill Fellowship supports UniSA graduate's cultural journey to the stars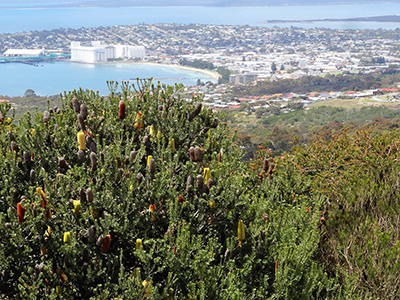 When Wirangu woman, Susan Betts returned to study with UniSA's Aboriginal Pathways Program she was charting new territory.
Despite being a successful artist and local businesswoman in Port Lincoln, the UniSA foundation program designed specifically for Aboriginal students, would give Susan the basis for more growth, more ambition and more education.
It was while completing that program that she was inspired and supported to apply for a Churchill Fellowship and on the eve of her departure, made a presentation about the scope of the Fellowship to the local community and UniSA leaders in Port Lincoln earlier this month.
Susan's Fellowship will take her to Canada, the US and Peru where she will pursue the global significance of the Seven Sisters constellation in Indigenous cultures.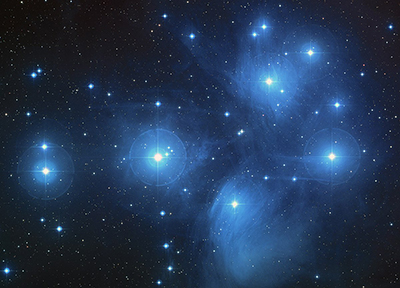 "The Seven Sisters songline is really significant for Aboriginal people here, but I've discovered many cultures share connections to it and I want to uncover more about those connections and reflect on how different understandings of the significance of this constellation informs and strengthens cultural identity," Susan says.
UniSA Pro Vice Chancellor Student Engagement and Equity, Professor Carol Grech, says it is delightful to see initiative and a passion for learning rewarded.
"It is inspiring to see how learning, and the encouragement to explore can deliver fantastic rewards, such as the opportunity Susan has earned by winning a Churchill Fellowship," Prof Grech says.
"Education is transformative and UniSA has always been committed to reaching out beyond the confines of its urban campuses to deliver educational opportunities to students wherever they are through initiatives such as establishing regional campuses in Whyalla and Mt Gambier, study centres and outreach programs and through our UniSA Online programs."
She says, similarly, the Churchill Fellowships empower Australians to work with industry and community leaders from across the world, enabling the exchange of knowledge, technology and experience for the benefit of the Australian community.
"We are very proud to see how Susan has graduated from our Aboriginal Pathway Program and gone on to achieve such great success and we believe her enterprising spirit will ensure there is much more to come in her career."
Researchers share new funding to advance medical research
Four UniSA researchers have been awarded fellowships to help cure common diseases and improve the health of South Australian residents.
The Hospital Research Foundation (THRF) awarded a number of fellowships in August to researchers across South Australia.
UniSA Adjunct Associate ProfessorMaria Inaciowas awarded a Mid Career Fellowship for her research using the Registry of Senior Australians (ROSA) to improve national quality and safety of aged care services.
"My team and I work on strategies to efficiently monitor individuals in aged care as well as develop the evidence base to improve the quality of services provided to older individuals," Assoc Prof Inacio says.
"The work we do includes everything from creating a transparent outcome monitoring system for the aged care sector that leverages existing data sources to studying very specific groups in care and their outcomes- for example examining the outcomes of individuals with hip fractures while in care."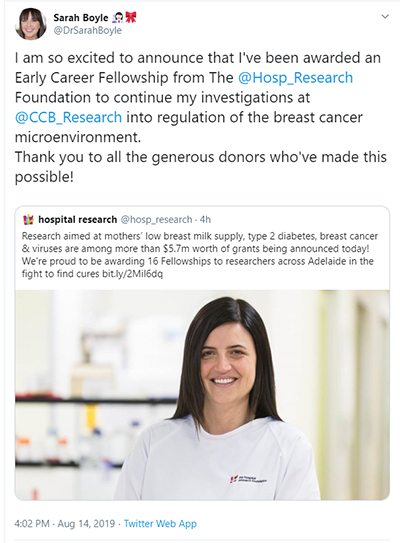 Dr Sarah Boyle from the Centre for Cancer Biology was awarded an Early Career Fellowship to support her research into regulation of the breast cancer microenvironment.
"I have found that when a certain protein is turned on during breast cancer, it encourages cancer cells to release factors that cause changes in the breast cancer environment; this allows tumours to grow faster," Dr Boyle says.
"I am now researching exactly how this protein can be turned on, and whether we can turn it off and/or block those factors released from the cells as a new way of treating breast cancer."
Dr Gokhan Cildir, also from the Centre for Cancer Biology, was awarded an Early Career Fellowship for his study into a treatment for severe asthma.
"My research isfocused on understanding the activation of criticalimmune cells initiating allergic inflammation and to find new therapies to block their aberrant activation," Dr Cildir says.
"I take advantage of several novel technologies to find better ways to block the activation of immune cells in different tissues."
Dr Amy Holmes from UniSA's School of Pharmacy and Medical Sciences was awarded an Early Career Fellowship for her development of novel prevention and treatment stages for postpartum vaginal and perineal infections.
"I am exploring the use of antiseptics and probiotics to prevent or treat these infections, while using state-of-the-art imaging techniques to assess wound healing," Dr Holmes says.
"This will help ensure that evidence-based therapeutics are developed correctly for translation into clinic."
ANNOUNCEMENTS
UniSA Vice Chancellor to lead the Committee for Adelaide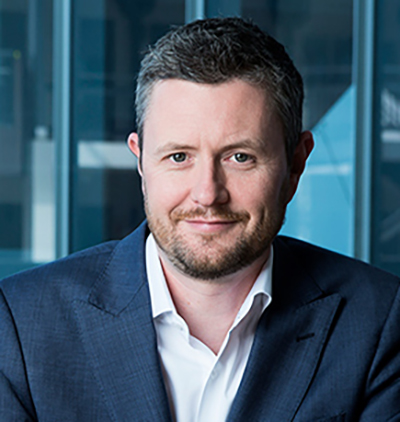 UniSA Vice Chancellor Professor David Lloyd has been appointed Chair of the Committee for Adelaide.
Prof Lloyd says he is delighted with the opportunity to be working with the progressive and highly regarded industries, businesses, institutions and community groups that are represented on the committee.
"This is a future-focused group, dedicated to meeting 21st century challenges and opportunities," Prof Lloyd says.
"Adelaide is a fantastic city, agile, globally connected and really well placed to make the most of national and global opportunities both economically and culturally.
"The Committee for Adelaide, under strong leadership by the outgoing Chair James Blackburn and the people who established its important role in Adelaide, Ian Smith and Colin Goodall, has made an impact in significant policy areas such migration system reform and in underpinning future infrastructure agreements through the City Deals.
"The committee has a strategic role to play in developing collaboration, building connections and encouraging enterprise, so that Adelaide evolves as a successful, sustainable global capital.
"I am very much looking forward to working with people who have a passion for Adelaide and all that is possible for our city."
The Committee for Adelaide is part of the Committees for Cities and Regions, an influential network of independent, like-minded organisations each operating within their city or regional area to enhance their economic, social, cultural and environmental development.
The network includes cities across Australia and New Zealand.