UniSA to offer Speech Pathology in 2020
Michèle Nardelli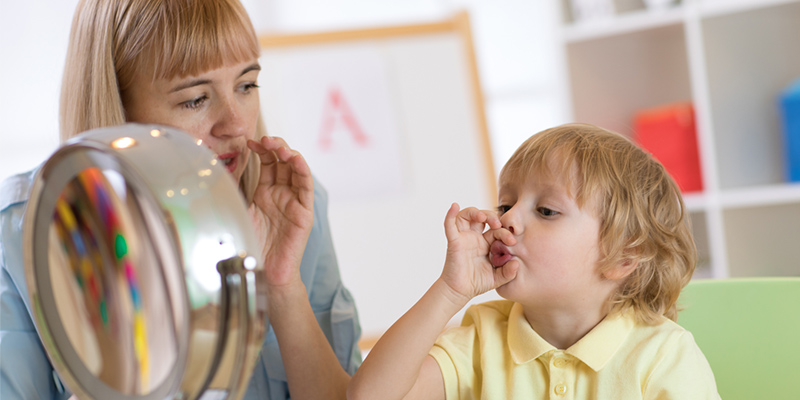 HEALTH
Building on an excellent reputation for the provision of allied health education, UniSA is planning to launch its Bachelor of Speech Pathology in 2020.
A fast-growing career, the demand for speech pathologists is expected to grow by about 20 per cent in the next few years due to increases in the number of older people as well as young children struggling with speech and language issues.
UniSA Pro Vice Chancellor for Health Sciences, Professor Roger Eston, says he is proud to add this important new degree program to UniSA's suite of allied health education options.
"We have long and successful experience in building allied health education that is both rigorous and practical and strongly linked with industry," Prof Eston says.
"Our allied health degrees – physiotherapy, podiatry, occupational therapy, clinical exercise physiology, medical sonography, medical radiation sciences, laboratory medicine, pharmacy and now speech pathology are underpinned by a really strong integration of the excellent research we do in allied health to establish evidence-based treatment innovations.
"We are strongly focused on translating that evidence into practice and service delivery.
"Our close collaboration with industry and with the people who will employ our graduates or present to them as patients, means we graduate health professionals who already have real world experience through a solid practical placement program across their years of study.
"UniSA does allied health education extremely well, and that is not something we just tell ourselves; it is the feedback we get from our graduates, it is what the hospitals and health care service providers tell us and it is what we actually hear from individuals who seek treatment from our graduates in our metropolitan and rural health clinics."
Prof Eston says speech and language pathology qualifications are in demand with increasing numbers of job opportunities in aged care and dementia services, in community health care practices, hospitals, rehabilitation centres, schools, private practices and clinics, early childhood settings, not-for-profits, disability services including NDIS providers.
"We are working with the professional association Speech Pathology Australia on accreditation of the program," he says.
More information about the new degree program is available on the UniSA website.