Ho ho hold the fries: holidays the highest risk time for family weight gain
By Chloe Byrne and Annabel Mansfield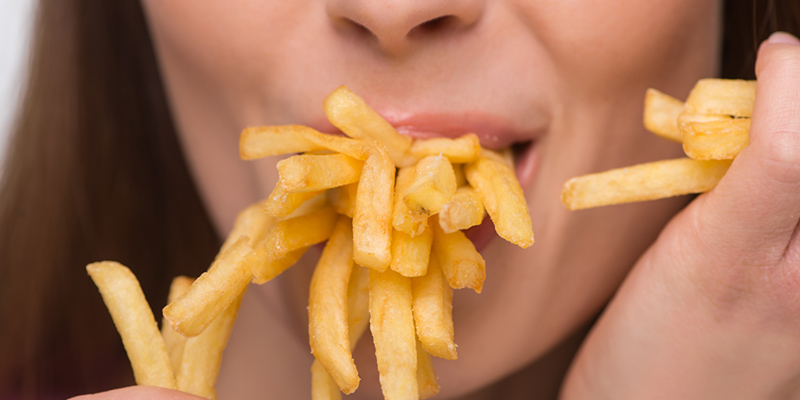 HEALTH
As Australians head into the holiday season, the focus for many is on family, food, and more ominously, the inevitable weight gain that accompanies a burgeoning social calendar.
In a world-first study by UniSA, researchers will track changes in weight, activity and diet of parents and their children, seeking to identify higher risk time-periods for weight gain and the most critical moments for intervention.
The study aims to address Australia's high obesity rates, where nearly two-thirds of adults and almost a quarter of children are overweight or obese. Excess weight and obesity are major risk factors for chronic health conditions and have an estimated annual cost to the healthcare system of $21 billion.
Out of the 34 OECD countries, Australia's obesity rate ranks fifth highest and has shown strong growth over the past 10 years.
Lead researcher Associate Professor Carol Maher from UniSA's Alliance for Research in Exercise, Nutrition and Activity, says understanding the seasonal triggers for weight gain in Australia is crucial in developing targeted and effective obesity programs.
"Seasons, work patterns, and special events – like school holidays, Easter, or Christmas – certainly contribute to weight gain," Assoc Prof Maher says.
"But to date, most research has been based in the US or Europe, which doesn't reflect Australia's lifestyle or culture.
"Australia has a unique climate – harsh summers and relatively mild winters – which affect how people eat and exercise.
"Australia's obesity rates have continued to skyrocket over the past decade, which suggests we need a solution that is specific to our environment and lifestyle."
This new study will leverage a one-off opportunity, only possible in 2019, to recruit parents of children in an existing NHMRC-funded cohort study that is examining children's weight gain, Life on Holidays, to track and compare the weight, activity and diets of adults with their children over a 12-month period.
Assoc Prof Maher says this unique opportunity will examine the possible link between weight gain in parents and their children, and how parenting style and home environment can impact body mass.
"Obesity risk factors tend to cluster within families, as family meal-times, parenting style and work patterns are strong contributors to weight fluctuation," Assoc Prof Maher says.
"By comparing parent and child data across weight gain, activity and diet, we hope to identify new opportunities for Australian families to better manage their health and weight during high-risk times."
The new UniSA study was launched earlier this month, coinciding with World Obesity Day. Established in 2015 by the World Obesity Federation, the annual campaign aims to stimulate and support practical actions that will help people achieve and maintain a healthy weight and reverse the global obesity rates.