In Pictures
---
Exhibition celebrates spirit of collaboration
This month, as part of Tarnanthi – an Aboriginal arts festival run by the Art Gallery of South Australia – UniSA's SASA Gallery will host an exhibition of collaborative lighting designs involving designers Koskela and artists at six Aboriginal and Torres Strait Islander art centres.
The Ngalya/Together exhibition highlights contemporary transformations taking place in Indigenous fibre arts and cultures across Australia.
Pictured below is some of the artwork that will be on display until 27 October. For more details click here.

Pathway to success
Congratulations to Wayne Betts and Mia Haseldine who recently celebrated their completion of the Aboriginal Pathway Program.

Wayne is now pursuing a Bachelor of Community Health (Online) while Mia is embarking on a Bachelor of Psychological Science and Sociology (Online).
The program is taught over one-and-a-half years and supports students with no previous qualifications, for university study. The program is open to all people who identify as Aboriginal and Torres Strait Islander and can lead to entry into a university degree at UniSA.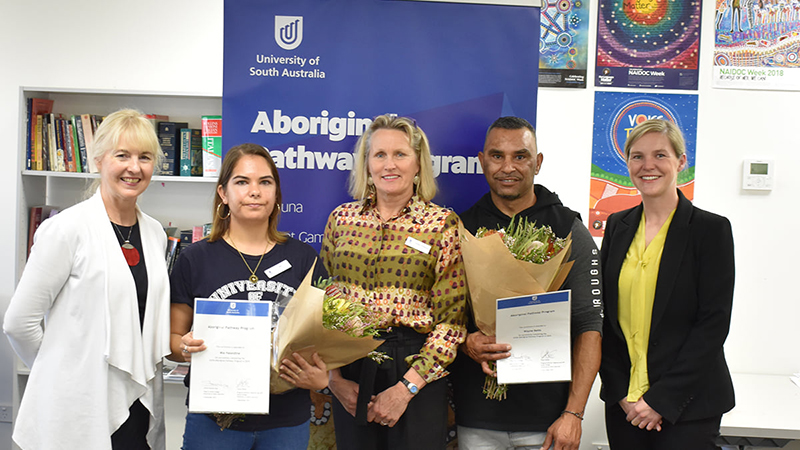 Pembroke takes out Pedal Prix final
The annual UniSA Australian Human Powered Vehicle (HPV) Super Series – known as Pedal Prix – wrapped up for 2019 in late September with a 24-hour race in Murray Bridge.
Regarded as the premier HPV endurance race in Australia, it involved more than 200 teams – made up of 3000 competitors – racing around a circuit on the banks of the Murray River.
In the schools category, Pembroke finished highest, completing 548 laps in the 24 hours of racing; while team Wattle Racing was the overall winner with 630 laps completed.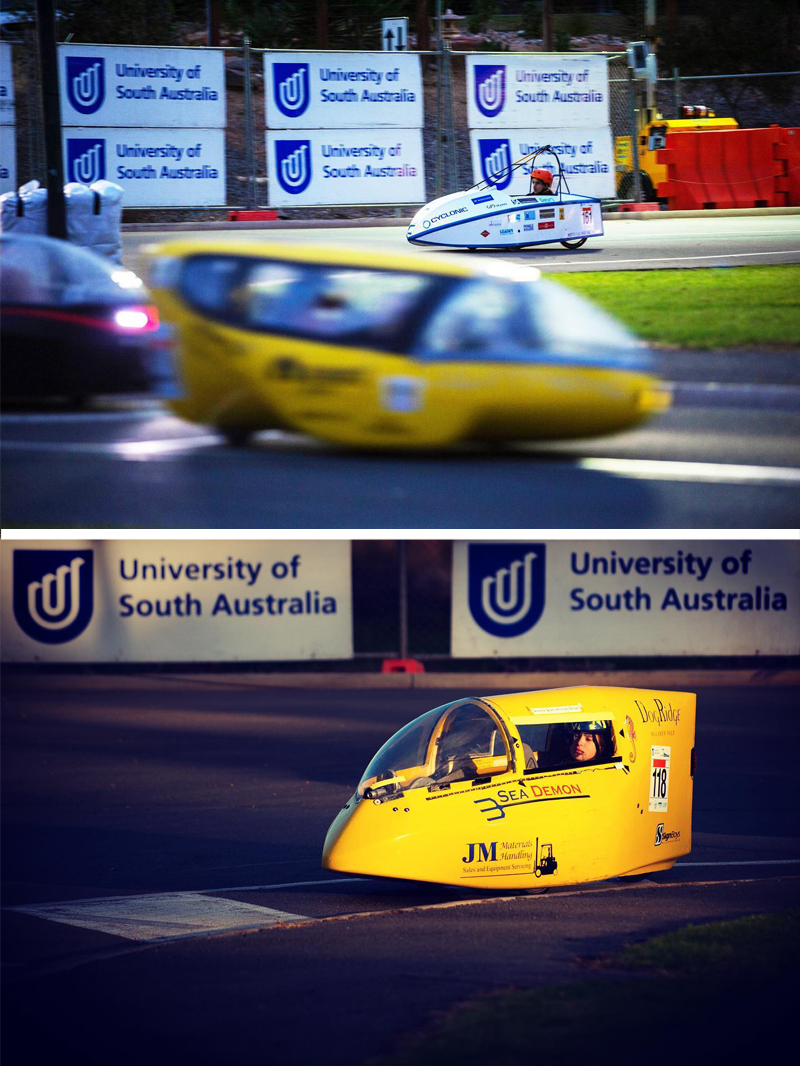 Graduations
More than 1600 UniSA students officially became graduates in early October at four ceremonies at UniSA's Pridham Hall.
Olympic cycling medallist Anna Meares was awarded an Honorary Doctorate at the 1 October ceremony for her community work. See story 3 for more details.

Hawke Centre event commemorates anniversary of the fall of the Berlin Wall
International actor, director and author, Stefan Weinert, visited UniSA last month for a screening and discussion, in commemoration of the 30th anniversary of the fall of the Berlin Wall.
In his work as a writer, producer and director, Weinert is especially interested in German post-war history and has released two documentary films - Face the Wall (2009) and The Family (2013) - about the victims of the dictatorship in the former communist German Democratic Republic and the repression they experienced at the hands of the regime's State Security Service.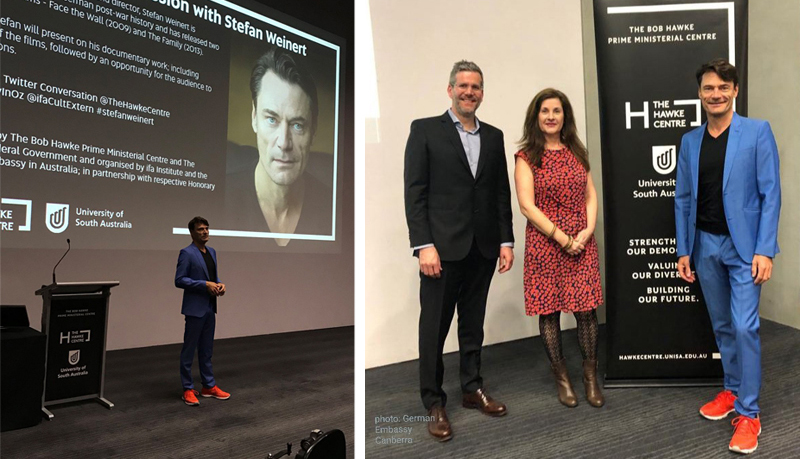 Lotus flower exhibition blooms
Earlier this month, an exhibition which involved Tutti Arts visual artists exploring the lotus flower and its place in Sikh culture, wrapped up at the Hawke Centre's Kerry Packer Civic Gallery.