The latest books from UniSA researchers
---
Changing Australian Education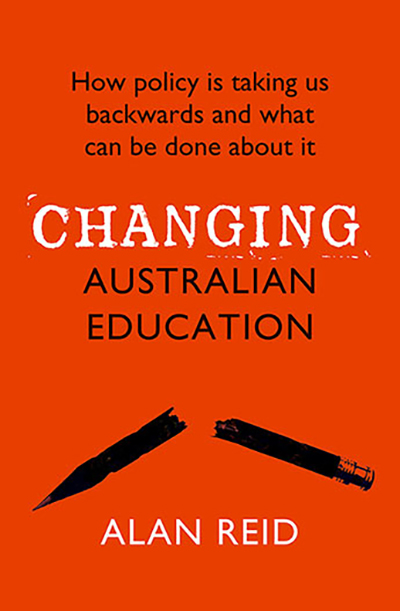 They say hindsight is the best teacher and for one of Australia's leading educators and curriculum experts, UniSA's Professor Alan Reid, AM, the perspective on policy approaches to the Australian education system over the past 40 years, has been a bit depressing.
In a penetrating new book, Changing Australian Education – how policy is taking us backwards and what can be done about it, Prof Reid shows how the marketisation of the school education system has delivered poorer results for students, widened the gap between privileged and underprivileged student cohorts and been a catalyst for quality teachers to leave the profession in droves.
Drawing from his long experience as a teacher, teacher educator and policy and curriculum researcher, Prof Reid documents the rise of managerialism, KPIs and competition in the school system, where time and resources are increasingly spent reporting to arbitrary tests and measures of attainment, rather than the real business of educating students for collaborative, flexible career futures that will favour creative, adaptable minds.
As one of the most highly regarded educational leaders in Australia, Prof Reid, argues it's time to reconsider the purposes of education, the capacities we need for the future, and the strategies that will get us there.
He outlines a new narrative for Australian schooling that is futures-focused and prizes flexibility, adaptability, collaboration and agility, with students, teachers and school communities at centre-stage.
In the book he challenges readers to ask what it is we want and need from an education system – posing the fundamental question, what is the purpose of education?
Prof Reid outlines four major purposes of education – to develop each child to their fullest potential, to develop students to successfully enter the workforce, to develop them to be able to participate as citizens in a democracy and as members of social and cultural communities.
"Good test scores for reading, maths and science just don't cut it in delivering on those goals," Prof Reid says.
"We need children to learn how to adapt to change, how to work collaboratively, how to take learning from one discipline and apply that in different context, we need to be able to teach them to use their creative capacities to solve problems."
In framing a new policy approach to education in Australia, Prof Reid believes it is time to re-engage with the highly skilled, knowledgeable and experienced teaching workforce.
Meanwhile, Prof Reid recently wrote an article for The Conversation about education in Australia, in particular stating that the Gonski vision of 'personalised learning' will stifle creativity and lead to a generation of automatons. The article can be read here.
Changing Australian Education – how policy is taking us backwards and what can be done about it is available through Allen & Unwin.
Eventscapes: Transforming Place, Space and Experiences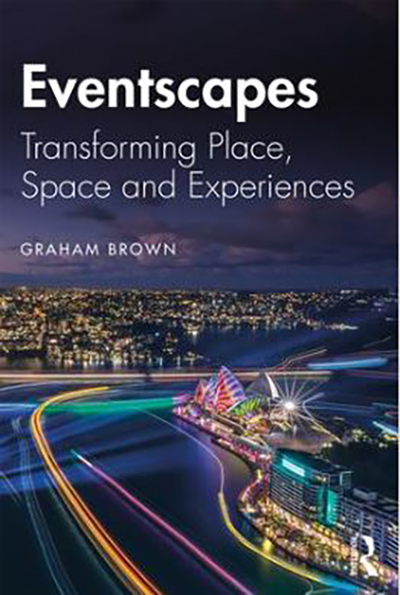 Eventscapes: Transforming Place, Space and Experiences examines the connection between events' dependence on and transformation of the places in which they are held.
Written by UniSA Professor of Tourism Management Graham Brown, the book analyses this event-environment relationship through a variety of international case studies.
Prof Brown uses a range of well-known sporting and cultural events including Vivid Sydney, the Vancouver 2010 Winter Olympics and the Tour Down Under international cycling race.
Using these examples, Prof Brown discusses the influence of the physical environment on the way events are experienced, as well as their impact on the places they occupy and the spaces they move through.
The book helps readers better understand event planning, design, experience and impacts from different perspectives.
Chapters focusing on visual design explore the opportunities to develop an event 'look' and the ways in which an event experience can be enhanced through connecting and engaging with the local culture and community.
As well as the planning and management of events, Prof Brown examines the roles played by authors, actors and the audience; and emphasises the participation of multiple groups in the co-creation of event experiences.
Adopting a multidisciplinary approach, this book draws on geography, urban and cultural studies, image studies, architecture and design, environmental psychology and event management to bring a critical edge to event studies.
This book will be appreciated by anyone wanting to learn more about event design, but also those with wider interests in place management and the experience economy.
Through this book, Prof Brown has produced a thoroughly researched review of the ideas and principles underpinning the complex concept behind eventscapes that will be of use to a broad academic audience.
This book is published by Routledge (Taylor & Francis Group) and is available online.