Achievements and Announcements
ACHIEVEMENTS
ANNOUNCEMENTS
---
ACHIEVEMENTS
Leading sleep researcher recognised for excellence in industry engagement in graduate research
A UniSA researcher who helps PhD and Masters candidates develop and sustain "win-win" collaborations with industry, has been recognised by the Australian body that promotes excellence in research training and scholarship.
The Awards for Excellence in Graduate Research Education were presented by the Australian Council of Graduate Research (ACGR) earlier this month. The awards recognise individuals who exhibit outstanding performance in research degree supervision, leadership and industry engagement.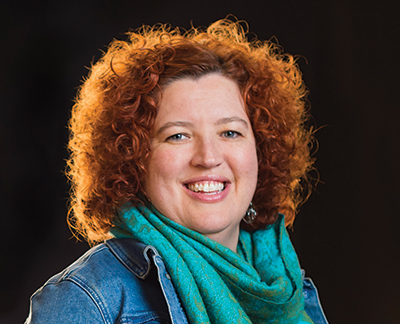 Co-director of UniSA's Behaviour-Brain-Body Research Centre, Professor Siobhan Banks, was presented with the Award for Excellence in Promoting Industry Engagement in Graduate Research and was one of just three award recipients nationally.
Prof Banks, who is renowned for her research into the impact of sleep deprivation and shift work on psychological and physiological functioning, was recognised for her work to encourage, train and support candidates to build research partnerships with industry.
Prof Banks has supervised to completion 13 research degree candidates (nine PhD and four Research Masters; seven as principal supervisor) and 22 Psychology Honours students. She is currently supervising eight HDR candidates.
"It's rewarding to get to mentor candidates and help them develop the practical skills and the passion to initiate and sustain productive collaborations with industry – and it's a fantastic feeling to be recognised for that work through this award," Prof Banks says.
"I think helping PhD, Masters and Honours students develop networks with businesses and giving them the skills to start building their own independent industry research collaborations is really valuable. I also focus on helping candidates identify and deliver significant outcomes that benefit both the researcher and industry."
In addition to her supervision excellence, the ACGR noted Prof Banks' multidisciplinary research orientation as well as the substantial research funding she has attracted from global companies including NASA, Lockheed Martin and Thales, along with invitations to partner with universities and institutions abroad.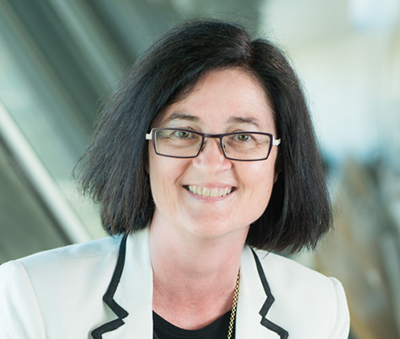 UniSA Dean of Graduate Studies Professor Pat Buckley says the awards continue to showcase the University's remarkable researchers.
"Since the awards were established in 2017, UniSA research supervisors have been recognised each and every time – now, the third year in a row," Prof Buckley says.
"This award provides well-deserved recognition of Siobhan's contributions to research training.
"Siobhan is a talented researcher and supervisor. This award really recognises her efforts to support her candidates to engage and build meaningful connections with partners – in a way that provides value and opportunities for all involved."
More information about the 2019 ACGR Awards is available on the Australian Council of Graduate Research website.
Read more Prof Banks' research in this edition of UniSA News.
Dr Helen Stallman recognised for excellence in research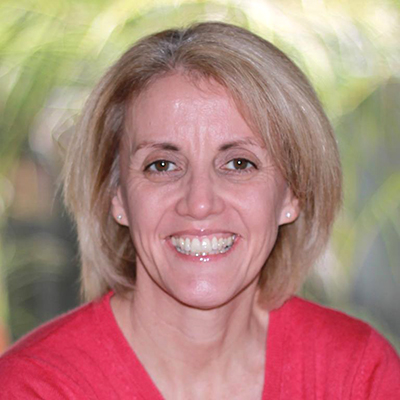 UniSA Senior Lecturer Dr Helen Stallman has received the 2019 Women's Excellence in Research Award from a state-wide health network, Healthy Development Adelaide.
In addition to her to role at UniSA, Dr Stallman is a Clinical Psychologist, Hospital Research Foundation Fellow at the Basil Hetzel Institute and director of the International Association for University Health and Wellbeing.
The Healthy Development Adelaide (HDA) Women's Excellence in Research Award is presented to HDA mid-career members for excellence of research achievement in the field of developmental health.
HDA cited Dr Stallman's translational research is in the fields of parenting, university student health and wellbeing, suicide prevention and sleepwalking. Dr Stallman has also received research grants worth $2.9 million and published 42 peer-reviewed papers, six books/book chapters, and 10 peer-reviewed commentaries.
Dr Stallman says it was an honour to have her work recognised by her peers.
"HDA brings together researchers, clinicians and health and education services from universities, local, national and international institutions, government and the community – so it's really satisfying to have my research to support children, their families and health professionals acknowledged in this way," she says.
Her other initiatives include:
Care · Collaborate · Connect : Suicide Prevention training (for health professionals and students), which has been completed by more the 1600 health professionals and students in the 18 months since its launch. Three universities have changed their counselling policies and procedures to use the person- and strengths-focused approach to suicide prevention with young adults.
Family Transitions Triple P (to promote healthy outcomes for children whose parents divorce), which is used in more than a dozen countries and translated into Dutch.
thedesk (supporting the health and wellbeing of university students), which is used in most Australian universities and in 2018 was chosen as the recommended resource for students at the end of the annual Healthy Minds survey of College Students Mental Health that is done with more than 180 colleges and universities in the USA and Europe.
Dr Stallman will be presented with $1000 at her presentation talk on 3 July 2019.
PhD student's research receives international recognition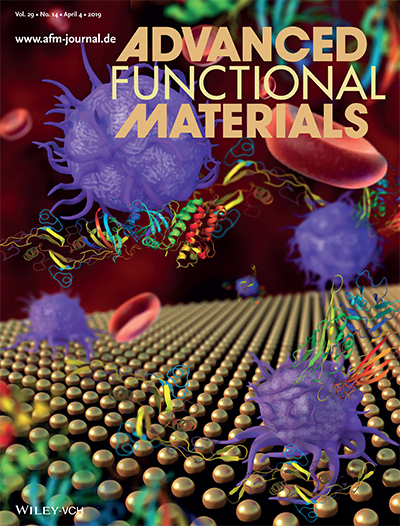 Research by a UniSA PhD candidate into nanoscale factors that can control the immune response and prevent artificial implant rejection from the human body has received international recognition.
PhD candidate Rahul Madathiparambil Visalakshan, from UniSA's Future Industries Institute and School of Engineering, is working with Professor Krasimir Vasilev and colleagues on the role of surface nanotopography in modulating immune responses.
The research, led by Prof Vasilev, UniSA and funded by the Australian Research Council (ARC), is investigating nanofeatures and materials that interact with biological systems (known as biomaterials) that can prevent the rejection of an artificial implant from the body.
By using model surfaces purposely engineered at the nanoscale, the team demonstrates nanotopography scale dependent fibrinogen unfolding, which leads to the exposure of normally hidden peptide sequences causing activation of the Mac‐1 receptor of inflammatory cells.
The research could change how artificial implants are produced and monitored in the future.
"This is the first in-depth research into precisely tailoring nanofeatures to control immune response, so we are hoping to develop a better understanding of it – but the research still has a way to go," Rahul Visalakshan says.
The research has been featured on the cover of one of the biomedical research industry's most prestigious journals, Advanced Functional Materials. The journal reports on breakthrough research in materials science and highlighted innovative investigation into the nanofeatures of inflammation and their impact on artificial implants.
The article describes the role of surface nanotopography in modulating immune responses.
"It's definitely one of the top research journals of the biomaterial field in the world," Visalakshan says. "I would like to thank my supervisor Prof Vasilev and co-supervisors Prof John Hayball, Dr Melanie MacGregor and Dr Alex Cavallaro – it's a team effort."
Rahul Visalakshan also has an impressive publication record with a total 12 research papers in leading journals. He has received the John A Brodie Medal from Engineers Australia, Australian Nanotechnology Network Fellowship, and best presentation awards at the International Conference on Molecular Biotechnology and Biomaterials in the Netherlands and at the Australia-China Conference of Tissue Engineering and Regenerative Medicine in Australia.
Geotechnical engineering expert receives Endeavour Leadership Award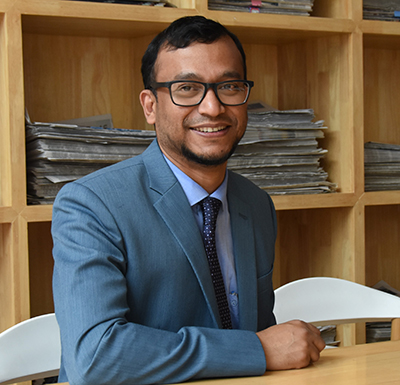 Associate Professor Mizanur Rahman, from UniSA's Natural and Built Environments Research Centre, has been awarded a prestigious Endeavour Leadership Program Award, including funding to support an international collaboration on research into soil stability in construction contexts.
Assoc Prof Rahman will work with colleagues at the Imperial College London (ICL) to study the properties of sandy soils, which have higher potential for instability and exhibit devastating failures such as tailing dam failure and liquefaction during earthquakes.
"This work is very important in helping understand how we can construct safely on these types of soils," Assoc Prof Rahman says. "My colleagues at ICL are developing simulation methods to understand particle behaviour, and I intend to contribute to a new approach articulating water pressure in this process."
Assoc Prof Rahman is an internationally recognised expert in geotechnical engineering and, under his guidance, UniSA's involvement in this promising new civil engineering field has grown from a lone researcher to include two full time academics, an adjunct, two research associates and 12 PhD students.
Changes to Federal Government arrangements mean the 2019 Endeavour awards will be the last round of the program, and Assoc Prof Rahman is grateful to be among the final group of researchers to receive such support.
"When I applied, I didn't realise how highly regarded this program was," he says. "People have told me since that it is quite important. It will certainly help my own research, and I envisage the combined skill from the collaboration should lead to world first screening and mitigation techniques, and strengthen UniSA's leadership in the field of geotechnical engineering."
Campus Fair named best orientation event in Australia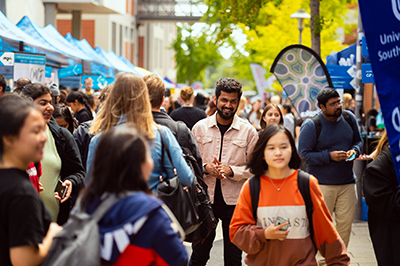 A UniSA event to introduce students to campus life and the range of university services available to them has been named the best orientation event in a national competition.
Campus Fair, a series of free events which were first held on each of UniSA's metropolitan campuses in March 2018, are co-presented by UniSA's Student Association (USASA) and the Student Engagement Unit. Campus Fair aims to orient students about university life and connect them with student clubs, events, wellbeing, career and volunteer opportunities, leadership, and other services.
Campus Fair 2018 was named Best Orientation Event at the recent CampusLink Awards. The awards are run by the Tertiary Access Group (TAG), a not-for-profit co-operative owned and run by its 70-plus member organisations including USASA.
USASA chief executive officer Daniel Randell says Campus Fair activities include DJs and music, free food, photo booths, and representatives from dozens of UniSA sporting clubs and USASA clubs.
TAG's 2019 Campuslink Awards were held at UTS Sydney on 2 May. Campus Fair won against strong competition.
"Given that we were up against some of the biggest, best resourced universities in the country, this is a real validation for our new orientation model at UniSA," Randell says.
"Particular credit to Brendan Hughes for his vision in driving this change over the past two years – this award is as much for the Student Engagement Unit as it is for USASA."
The annual awards recognise excellence in marketing, services, student programs and innovation in the tertiary sector.
UniSA Associate Dean named a future leader for Australian wine sector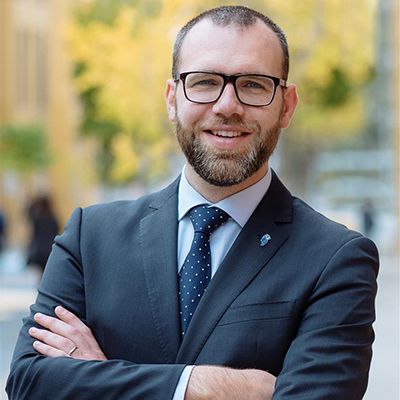 UniSA Associate Dean: Research Education, Associate Professor Armando Maria Corsi, has been named as one of 15 future leaders of the Australian wine sector.
Coordinated by Wine Australia, Future Leaders is a professional and personal development program that invests in the next generation of Australia's wine sector leaders so that they are prepared for the challenges facing the sector and can be catalysts for innovative change.
Wine Australia chief executive officer Andreas Clark says this year's participants were selected from a highly competitive field across Australia's grape and wine sector.
Assoc Prof Corsi, from UniSA's Ehrenberg-Bass Institute for Marketing Science, is the only university representative on the group of 15 professionals, which includes a range of winemakers, industry representatives, an agriculturalist and a creative agent.
Over six months they will develop their leadership skills, hear from world class speakers, provide input on topics such as innovation, thought leadership, culture and sector impact.
Medal recognises innovation with real-world possibilities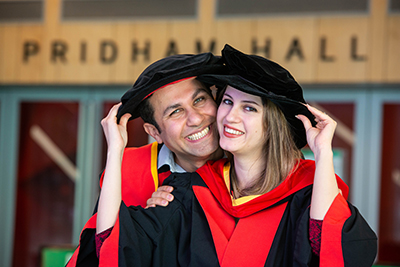 When Research Associate Dr Sam Rudd learnt he'd won the 2018 Norton Jackson Material Science and Engineering Medal he was celebrating the arrival of his firstborn Ryan in hospital with his wife Roya.
He says the medal has capped off an amazing personal and professional journey.
Dr Rudd is at UniSA's Future Industries Institute investigating the semi-metallic properties of conducting polymers and their potential for industry. The research was detailed in his PhD Impact of Doping on Semi-metallic Polymers and has just been recognised with the prestigious Norton Jackson medal.
"The research I conducted during my PhD revealed that conducting polymers could be used to detect and monitor fertilisers in real time within soil," Dr Rudd says. "This is new and quite significant.
"Currently and in the absence of a technological solution, farmers rely on their experience to judge the timing of their fertiliser application which means the process is often sub-optimal and, supported by sending samples to a laboratory for analysis, is a process that is inefficient, time-consuming and expensive."
Dr Rudd's research has identified that polymers might hold the key, giving farmers and agricultural companies ability in situ to detect fertiliser and water levels below the ground's surface.
Already the research has led to a collaboration with Adelaide-based SME Sentek and a joint patent has been lodged for the Australian, European and US markets.
"Our joint innovation represents a step change for precision agriculture, potentially enabling farmers to control their application of fertiliser by providing actionable data in real time," Dr Rudd says.
Dr Rudd paid tribute to the great support he has received from supervisor Associate Professor Drew Evans.
"I cannot imagine having a better supervisor, advisor and mentor than Drew," Dr Rudd says.
"His guidance helped me in all the time of my research and none of this would have been possible without his generous advice, continued support, encouragement and his immense knowledge throughout my PhD study and related research."
Assoc Prof Evans commended Dr Rudd's efforts in bridging fundamental scientific discoveries with relevance and application in industry.
"This project is as much about the way it has been run as it is about the breakthrough itself," Assoc Prof Evans says.
"Dr Rudd has brought the team at Sentek into the early stage research to shape how he has conducted his experiments. The result is new fundamental understanding that has direct relevance to industry. This gives industry a real sense of its value, and how it can benefit their business.
"Taking such a pragmatic approach to research and impact is a key reason why Dr Rudd has been recognised with the prestigious Norton Jackson medal."
ANNOUNCEMENTS
Capture UniSA research in a visual form to win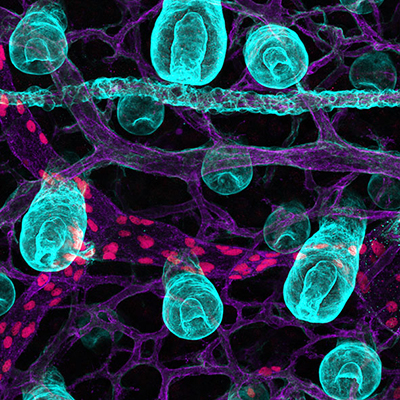 UniSA is on the hunt for the best visual display of its world-class research with the launch of this year's annual Images of Research competition, but with a twist.
UniSA's 2019 Images of Research: Engaged Research, Enterprising Researchers Competition has opened this month. Organisers are challenging staff and students to capture a snapshot of their research while introducing videography as another accepted medium.
In its fifth year, the competition encourages participants to use images or short video to showcase compelling research in a visual format, highlighting the diverse range of research at the University.
Deputy Vice Chancellor for Research and Innovation Professor Simon Beecham says a successful entry is arresting and tells a story about the research UniSA undertakes and the people who make it happen.
This year's prizes include a first prize of $5000, a runner-up prize of $2000 and a People's Choice prize of $2000. A new potential bonus prize is also available for eligible video entries.
The competition closes on 24 June. For more information including the Terms and Conditions, please visit the Images of Research website.
For UniSA staff, prize money will be transferred to a Professional Development (PD) fund and must be used in accordance with UniSA's Professional Development Fund Guidelines.
New Whyalla health clinic offers opportunities for students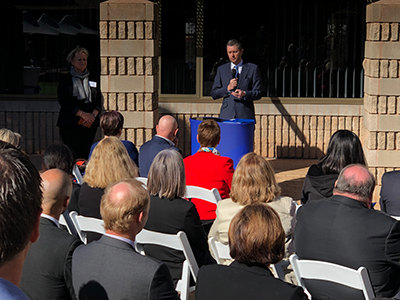 A rural health clinic providing podiatry, physiotherapy and other allied health services for people on the east coast of the Eyre Peninsula, has officially opened at UniSA's Whyalla campus.
Whyalla Rural Health Clinic opened as a pilot late last year and was so successful that UniSA decided to open it up to members of the wider community.
In addition to providing valuable health care services for the local region, the clinic also provides placement opportunities for a range of UniSA students, including those studying podiatry, physiotherapy, exercise physiology and occupational therapy, either in Whyalla or at one of UniSA's metropolitan campuses in Adelaide.
Students undertake four to eight-week placements at the clinic, which features four consulting spaces. It also includes a paediatric space for children and an exercise space where rehabilitation fitness classes can be held.
Dean for Clinical Education and Equity, Professor Esther May, says the clinic will encourage UniSA graduates to consider working in a rural area.
"Some of the students who've undertaken their placement here are already talking about coming back to Whyalla and working in a rural environment," Prof May says.
"If they don't have this kind of exposure and experience they are more likely to look for employment in the city rather than in the country."
There are plans to expand the range of healthcare services offered at the clinic in the near future.