Cancer researchers join bike tour pedalling towards a cure
By Alexia Deegan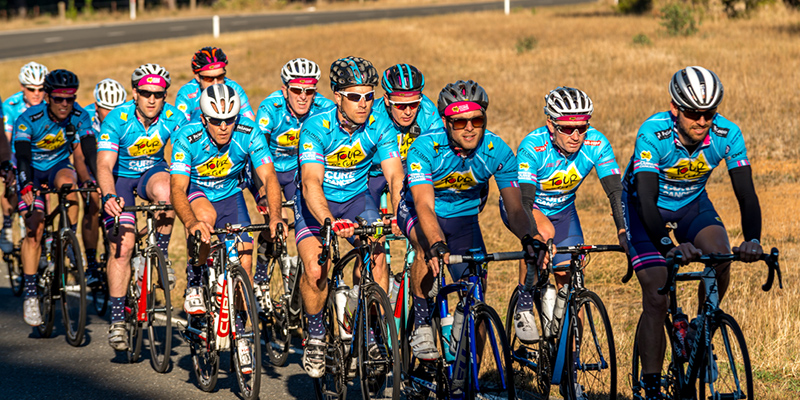 COMMUNITY
UniSA staff regularly push the boundaries of excellence in teaching, learning and research – now a group is about to test themselves physically on a gruelling bicycle ride to raise funds for cancer research.
They will be donning helmets, bike shorts and support crew gear and joining a 150-strong contingent for a three-day, 450km ride, taking in Victor Harbor, Cape Jervis and Kangaroo Island for the Tour de Cure (TdC)'s SA Discovery Tour, which aims to raise more than $300,000 dollars.
UniSA is home to one of the largest concentrations of cancer researchers in South Australia in the UniSA Cancer Research Institute building on North Terrace. A formidable group of staff from across the University will be putting rubber on the road to raise awareness about UniSA's cancer-fighting work and asking the community to dig deep to support them. A group of staff will also be taking part as support crew.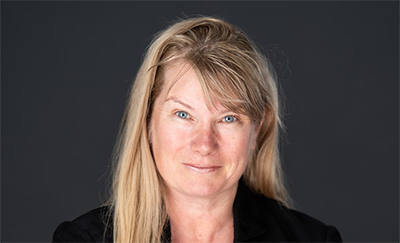 For Professor in Cancer Nursing Marion Eckert, whose significant work has been advancing knowledge of the needs and care of cancer survivors, the tour stands out as a very worthwhile initiative on many fronts.
"I was inspired to ride to raise awareness about the research we do in developing surveillance tools to monitor quality of life to know and understand genuinely how cancer survivors and supporters are tracking," Prof Eckert says.
"And, secondly, I want to challenge my mind, soul and legs to push through a tough challenge to make a difference to others who have been impacted by cancer.

"The impact cancer can have on an individual and their family and friends can be devastating. People walk amongst us carrying this burden every day. I have been touched by cancer, as many people have, and lost people I have loved dearly. My pursuit to research this field was generated by my personal loss, those I have worked with, and the people with cancer I have supported during my career."
Having worked in the health system for more than 30 years, Prof Eckert says she has witnessed too often the personal burden that surviving cancer has and it's an area of growing priority for research. Health services are now realising the critical importance of understanding the needs of the community through the development of surveillance tools to direct health care planning.
"There has been a huge gap in how we support cancer survivors and their carers," Prof Eckert says.
"To date there has been no population reporting systems established as an ongoing surveillance strategy to see how well people are living with cancer once they have been diagnosed.
"When someone is diagnosed with cancer, the next population level reporting collected in the clinical cancer registries is survival rates and mortality.
"But we know very little of how well people are surviving, the financial impact of the disease, fear of reoccurrence, anxiety, and the impact the diagnosis can have on people's ability to work. Yet we design health systems to support them based on a lot of assumptions and guesswork.
"We here at UniSA are improving our understanding, working closely with consumers, the health system and clinicians to develop a quality of life surveillance system that aims to improve current practices and health service delivery.
"We need to continue seeing change in this area and I hope opportunities like the TdC ride will also raise awareness about our own research work in this area and our passion to make a difference.
"With more and more Australians living with or in the shadow of cancer, we have an opportunity to develop a system that genuinely benefits people and makes a very real and positive difference to their lives."
While Prof Eckert has been riding to and from work for many years, mostly on the flat, as well as getting involved in community fundraising events, she admits the upcoming TdC route through the hills and valleys of the Fleurieu Peninsula and across KI will be physically and mentally demanding. She's ready for it.
The three-day ride takes place from 24-26 May. Funds raised from the tour will see major research projects at UniSA realised, including Professor Shudong Wang's lifesaving new therapies for children with leukaemia and Professor Cory Xian's work into the prevention of bone damage and bone growth defects for child cancer patients during chemotherapy.
You can support UniSA's cancer research by donating through Prof Eckert's SA Challenge Tour fundraising page.