The latest books from UniSA researchers
The Impact of Overbuilding on People and the Planet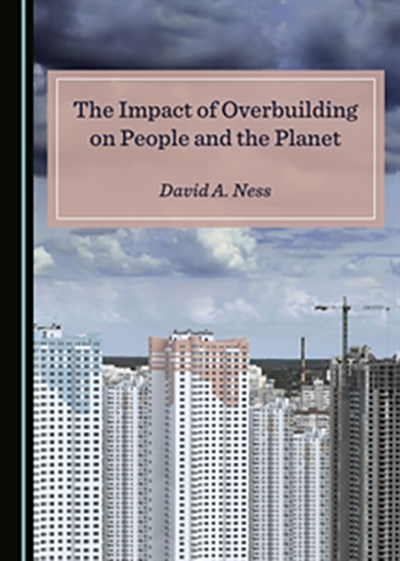 The Impact of Overbuilding on People and the Planet challenges the status quo where profligate building and urban development is described as 'green' and 'low carbon', exposing a number of 'elephants in the big green room'.
Carbon neutrality is viewed almost solely in terms of energy efficiency and renewable energy. While progress on these fronts is commendable, emissions associated with massive consumption of resources in construction are hardly mentioned.
In the book, author Dr David Ness, Adjunct Professor in UniSA's School of Natural and Built Environments, questions the ethics, equity and sustainability of continued growth of the building stock in industrialised contexts amid diminishing demand, whilst the developing world is deprived of basic resources and infrastructure.
Dramatic reduction in our consumption of resources is required to meet 'sufficient' service levels.
The Impact of Overbuilding on People and the Planet suggests more value may be derived from built resources by their stewardship, adaptation, reuse and sharing, while ameliorating adverse impacts of overconsumption on society and the environment.
By taking a wider perspective of a sustainable built environment, the book – illustrated by case studies from the Olympics and nine countries – reframes the policy debate through a new theory and manifesto.
The Impact of Overbuilding on People and the Planet is available through Cambridge Scholars Publishing.