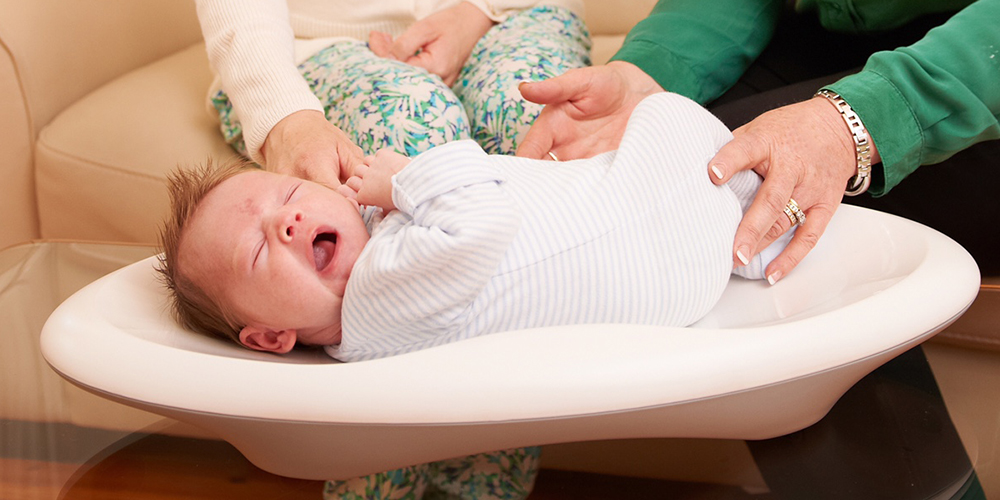 COVID-19 Management Procedures
Services will remain open with the following measures in place to protect our community any minimise risk as much as reasonably possible. Please click here to read about additional measures being implemented to keep you and our community safe
To meet current South Australian Government Restrictions, masks are required to be worn when visiting this clinic.
Offering personalised maternity care from the moment you know you are pregnant.
Based at UniSA's City West campus, the Midwifery Clinic operates from our Health and Medical Clinic and offers personalised pregnancy care which adapts to suit your individual and family needs.
The UniSA Midwifery Clinic is committed to providing high quality, woman centred and family focussed pregnancy as well as post-birth services to the community including:
pregnancy care
preparation for positive birth
hypnobirthing classes
care after birth, for up to six weeks
support with early parenting and feeding
one-on-one breastfeeding support by a certified lactation consultant
breastfeeding and parenting education sessions
referral to specialists as necessary
All care is provided by an experienced registered midwife in an accessible and comfortable environment. You will see the same midwife each time, ensuring you experience continuity of care throughout your pregnancy, and when you return home with your baby.
You also have the option of a UniSA midwifery student participating in your care under the supervision of the midwife, and to provide ongoing birthing support as you need. Women who utilise the pregnancy and afterbirth services will be linked to their local hospital for birth.
Appointments are essential.
In line with the current public health advice, we are currently unable to provide face-to-face midwifery services. However, telehealth services are available for postnatal and breastfeeding support. We hope to resume face-to-face services in the near future, however in the meantime please contact citywesthealth@unisa.edu.au for information.
Services

Pregnancy Care

Being pregnant is extremely exciting but can be quite daunting, especially for first-time parents who often have many questions and sometimes concerns about pregnancy and birth. The role of a midwife is to provide women-centred care, based on evidence, which is empathetic and supportive.

At each visit, your midwife will check that you and your baby are progressing well. You will have time to ask questions and discuss your pregnancy, as well as plan for your labour and birth, and learn about care after birth. You will need to attend a 'booking in' appointment with the hospital you have chosen for your birth.

Care after the birth of your baby

Your midwife will check that you are recovering well and that your baby is growing, and provide reassurance or referral where there may be concerns. Midwives are highly-skilled in supporting and educating parents, and understand the many challenges of early parenting. Your midwife can see you for up to six weeks after your baby is born.

Breastfeeding support

In South Australia, many women leave hospital before breastfeeding is fully established and may require further support. If you find you are experiencing challenges with breastfeeding and require additional advice, our clinic has a Lactation Consultant available.

Fees

Services are offered by a midwife who has prescribing rights and a Medicare provider number. Your personalised care will attract a Medicare rebate. For a schedule of fees and rebates please speak with your midwife.

Teaching & Learning

In addition to providing valuable maternity care to the community, the Clinic educates our next generation of midwives studying at UniSA. Educated in state-of-the-art facilities, students gain invaluable practical experience and exposure to a wide range of client needs.

Midwifery students are required to have continuity of care experience with a woman through her pregnancy. This means that with your consent, students will be offered an opportunity to follow you through your pregnancy, birth and after birth.
UniSA City West Health and Medical Clinic
For allied health services please contact:
Telephone: (08) 8302 0986
Fax: (08) 8302 7888
Email: citywesthealth@unisa.edu.au
For general practitioner services please contact:
Telephone: 1300 172 996
Fax: (08) 8125 6712
Website: unisamedical.com.au
Location
UniSA City West campus
27-29 North Terrace
Adelaide SA 5000
Clinic days
Monday–Friday
(please contact us for opening hours).
Public transport
Public transport options are within walking distance of the clinic including the tram and buses.
Tram: "Park n Ride"- Park your car at the Adelaide Entertainment Centre or in the Parklands (4 hours) at Thebarton and catch the free Tram from 1 stop away.
Please visit adelaidemetro.com.au for further details.