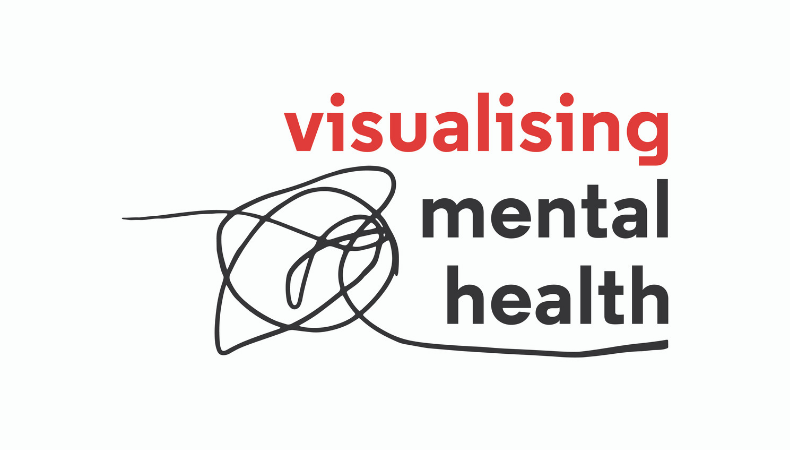 TUESDAY 6 OCTOBER - WEDNESDAY 28 OCTOBER,
THE BOB HAWKE PRIME MINISTERIAL CENTRE'S
KERRY PACKER CIVIC GALLERY
Gallery open Monday - Friday 9am - 5pm (Thursdays until 7pm)
Hawke Building Level 3, UniSA City West campus, 55 North Terrace, Adelaide MAP
Presented by The Bob Hawke Prime Ministerial Centre and Match Studio, UniSA Creative

Now in its fifth year, Visualising Mental Health is an initiative of Match Studio, and led by academic Dr Doreen Donovan (Senior Lecturer, Communication Design) at the University of South Australia. It brings together psychologists from the community, led by clinician Dr Gareth Furber, with 3rd Year Bachelor of Design (Communication Design) students at UniSA to develop unique methods for communicating mental health and wellbeing concepts to the broader community.
The students undertake a 12-week co-design project to develop concepts and design prototypes of visual communication tools that can assist clinical psychologists to communicate with their clients and the general public. The project translates evidence from a clinical psychologist into real world products and services which are designed to directly benefit and empower the community by improving mental health.
Mental ill health, specifically depression, is the leading cause of disability worldwide. The correlation between mental ill health and the risk of suicide is widely known. Suicide in South Australia, in both sexes, is higher than the national average. The suicide rate accelerates steeply in the age group 15–24 and people over 75. Mental health professionals, who play a central role in early intervention of mental ill health and suicide prevention, increasingly state that one of the biggest challenges they face in their work is access to relevant and effective communication tools. The Visualising Mental Health project is clinician-informed and additionally fits with the current evidence-base for best practice in suicide prevention. These communication tools and services are purposefully designed to promote and destigmatise seeking help.
The outcomes of this project are showcased each year at an exhibition to coincide with World Mental Health Day (10 October).
Also exhibited alongside Visualising Mental Health is an exhibition curated by Master of Design intern, Benjamin Altieri. With a focus on designing for health and wellbeing, Synthesis showcases the philosophy and methodologies of Match Studio, visualising our process and the tools we use. This exhibition will engage practitioners and the general public in an exploration of the value in designing with people and how this practice in design can develop solutions to challenges faced by governments, industries, community groups and individuals.
Presented by The Bob Hawke Prime Ministerial Centre and Match Studio, UniSA Creative

PROJECT SUPPORTERS





Wellbeing SA, Government of South Australia
Institute of Private Practising Psychologists (IPPP)
Cred8d design
Australian Psychological Society
SA Psychology & Health Forum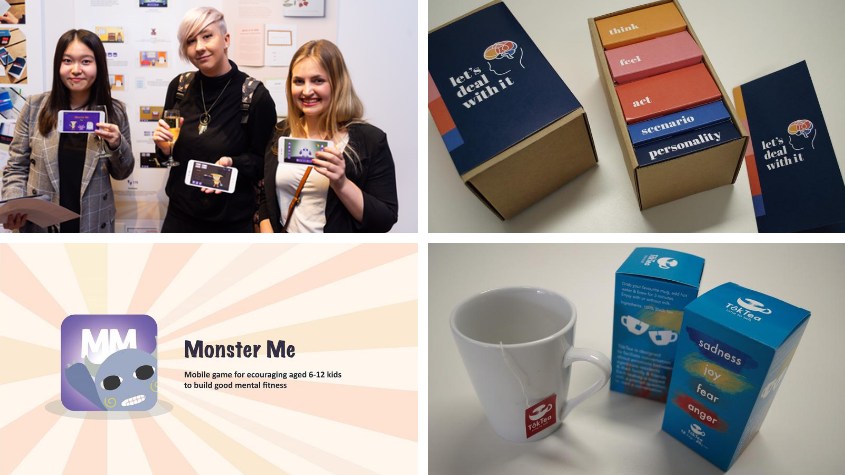 Images, Visualising Mental Health Exhibitions: Top Left: Visualising Mental Health Exhibition, 2019 Award Winning Team, Monster Me Mobile game; Top Right: 2018 Commended Project: Let's Deal With It; Bottom Right: 2018 Commended Project: TokTea; Bottom Left: 2019 Award Winner, Monster Me Mobile game.
---
While the views presented by speakers within The Bob Hawke Prime Ministerial Centre public program are their own and are not necessarily those of either the University of South Australia or The Bob Hawke Prime Ministerial Centre, they are presented in the interest of open debate and discussion in the community and reflect our themes of: Strengthening our Democracy - Valuing our Diversity - and Building our future.
The copying and reproduction of any transcripts within the Hawke Centre public program is strictly forbidden without prior arrangements.