Achievements and Announcements
ACHIEVEMENTS
ANNOUNCEMENTS
APPOINTMENTS
ACHIEVEMENTS
$8m awarded to UniSA researchers to tackle cancer, medicine harm, vascular disease and miscarriages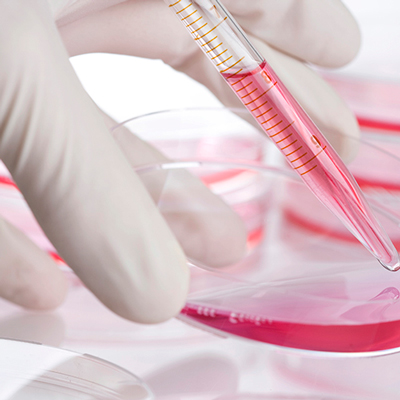 Seven UniSA researchers have collectively been awarded $8 million by the National Health and Medical Research Council (NHMRC) to tackle some of the most serious health problems facing Australia.
Research projects starting this year funded by NHMRC Ideas Grants will address medicine harm, chemotherapy side effects, brain tumours, pancreatic and blood cancers, melanoma, vascular disease, and miscarriages in pregnancy.
The successful researchers are:
Dr Renly Lim ($1.71 million): Co-designing a consumer-focused digital health system to improve adverse drug event (ADE) detection, management and reporting.
Professor Hamish Scott ($1.48 million): Genomic Autopsy of Pregnancy Loss Study (GAPS): genomic investigations to help solve unexplained pregnancy loss at all gestations.
Professor Angel Lopez ($1.28 million): Predicting disease progression in patients with myeloid neoplasms to enable early intervention.
Professor Claudine Bonder ($1.15 million): Targeting desmoglein-2 to reinvigorate anti-tumour
Professor Stuart Pitson ($844,149): New approaches to enhance immunotherapy for brain tumours.
Dr Andrea Stringer ($807,368): Protecting vitamin D levels to prevent chemotherapy-induced gastrointestinal mucositis.
Professor Natasha Harvey ($694,856): Investigating the application of targeted therapeutics for the treatment of complex lymphatic vascular anomalies.
The projects are led by researchers in UniSA Clinical and Health Sciences and in the Centre for Cancer Biology, an alliance between UniSA and SA Pathology, and will start in 2023, running for up to five years. They are among 232 projects collectively awarded $241 million NHMRC Ideas Grants.
Full details are available on the NHMRC website.
Students benefit from more than $2.4m for Indo-Pacific travel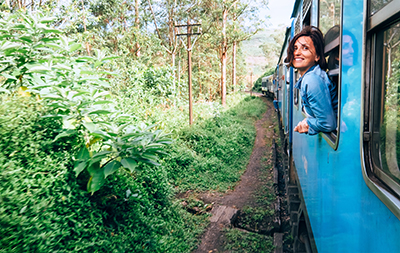 UniSA has been awarded an additional $171,600 in grants to provide more opportunities for students to study and undertake internships in the Indo-Pacific region.
The additional funding for New Colombo Plan (NCP) Mobility grants at UniSA, brings the combined total to just over $2.4 million. The grants will provide more than 800 undergraduate UniSA students the opportunity to study and undertake internships in the Indo-Pacific region.
Students can apply for a broad range of projects in more than 40 locations across the Indo-Pacific, including Malaysia, Fiji, Sri Lanka, South Korea and Japan. UniSA currently has more than 50 active projects, supported and run by UniSA academics. The NCP aims to strengthen Australia's relationships in the region, both at the individual level and through expanding business and university connections.
If you're a student interested in applying for an NCP Mobility Program, you can view upcoming in-country experiences on the UniSA website. These include semester exchanges, short term opportunities and virtual international experiences.
For more information, you can also email a UniSA mobility officer via short.programs@unisa.edu.au.
Prominent researchers named Bradley Distinguished Professors
Two UniSA academics have been made Bradley Distinguished Professors in the latest round of academic promotions.
Professor Anthony Elliott and Professor Sharad Kumar were awarded the title, which is named in honour of former Vice Chancellor Emeritus Professor Denise Bradley.
The appointment acknowledges the outstanding achievements of preeminent academic staff in research and creative activity, education, leadership and engagement.
In announcing the Distinguished Professors, Vice Chancellor Professor David Lloyd extended his congratulations to the recipients.
"Our newest Bradley Distinguished Professors have been recognised in this way for their exceptional contribution to UniSA and the wider community," Prof Lloyd says.
"I congratulate them on their significant achievement and wish them continued success for the future."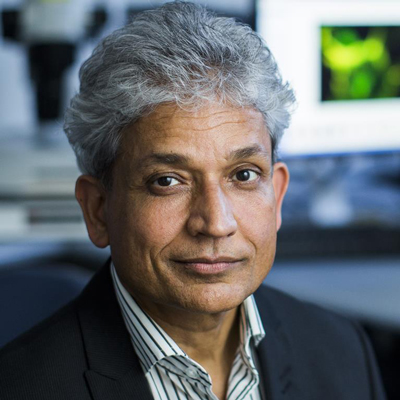 Professor Sharad Kumar is Chair of Cancer Biology and Research Professor of Cell Biology at UniSA's Centre for Cancer Biology – which is housed in the Bradley Building — and he says that receiving an award named in recognition of Prof Bradley is a great honour.
"I am absolutely elated and grateful to UniSA for bestowing on me this high recognition," Prof Kumar says.
"It is a great privilege to be able to carry a title that celebrates the pioneering achievements of Professor Denise Bradley AC in the Australian higher education community."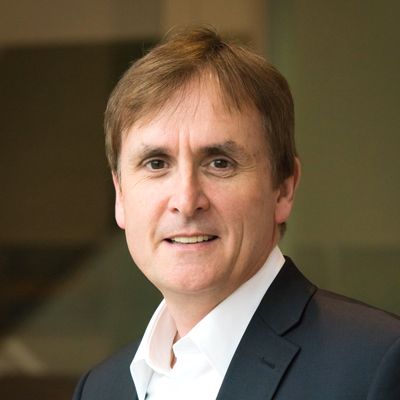 Professor Anthony Elliott is UniSA's Dean: External Engagement and Executive Director: Jean Monnet Centre of Excellence and Network, and he says being named a Bradley Professor is not only a personal honour, but also timely recognition of the value of the social sciences and humanities.
"I'm really delighted to receive the award for Bradley Distinguished Professor because the great team I've been privileged to work with at UniSA has broken new ground in translating critical social science into engagement with key global challenges – most especially the digital revolution and the great global debate over artificial intelligence," Prof Elliott says.
"Academic life is at a turning point in these early decades of the 21st century and, now more than ever, it's really essential that the social sciences and humanities engage the wider public – not only in Australia but regionally and globally."
NHMRC grant to help improve understanding of causes of pregnancy loss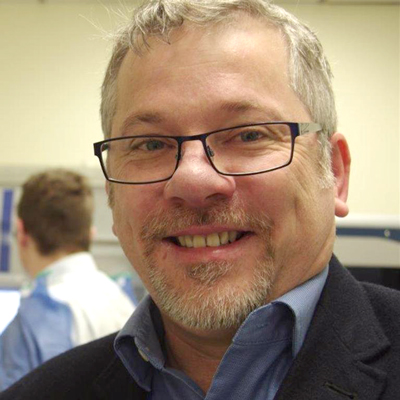 Professor Hamish Scott from the Centre for Cancer Biology at UniSA has been awarded more than $1.4 million to improve understanding of the causes of pregnancy loss using novel genomic techniques and by studying genetic variation in the placenta.
The funding is part of a $241 million investment in research through National Health and Medical Research Council's 2022 Ideas Grant scheme.
Assistant Minister for Health and Aged Care Ged Kearney says the grants will improve health outcomes for women across Australia.
"Every Australian deserves access to quality healthcare that caters to their needs. Investing in research that supports women's specific health concerns is critical," she says.
The full list of funded projects is available on the Department of Health and Aged Care website.
UniSA achievers among top Australia Day honours recipients
The UniSA community has featured prominently in this year's Australia Day honours – with leading educators and two University Council members among this year's recipients.
UniSA Adjunct Professor Barbara Spears, known for her expertise in bullying, cyberbullying, wellbeing and mental health, was made a Member of the Order of Australia (AM) for her significant service to tertiary education, research and youth.
Adjunct Associate Professor Dr Sharon Mascall-Dare was awarded a Medal (OAM) of the Order of Australia for service to media as a journalist.
University Council member and former Agent General for South Australia in London, Bill Muirhead, was made an Officer of the Order of Australia (AO) for distinguished service to the business sector, to the community of South Australia, and to international relations. In 2018 Muirhead was made an Honorary Doctor of the University.
Fellow University Council member Mary Patetsos was made a Member of the Order of Australia (AM), for significant service to multicultural affairs, and to aged care through board positions.
Professor Heddy Zola, previously at the Centre for Cancer Biology at UniSA, was made an Officer of the Order of Australia (AO) for distinguished service to medical research, particularly immunology and immunopathology, and to professional associations.
Long-time supporters of UniSA, Bob Cowan and Gayle Cowan, were awarded Medals of the Order of Australia (OAM) for service to the community of Mount Gambier.
Numerous alumni were recognised, including University of Canberra Chancellor Professor Tom Calma AO, who was named 2023 Senior Australian of the Year. Prof Calma was a student at one of UniSA's antecedent institutions, the South Australian Institute of Technology. He was awarded a UniSA Alumni Award in 2015.
The full list of UniSA staff and alumni who were recognised in the 2023 Australia Day Honours is available on the UniSA Alumni website.
ANNOUNCEMENTS
Allied health placements expand to meet demand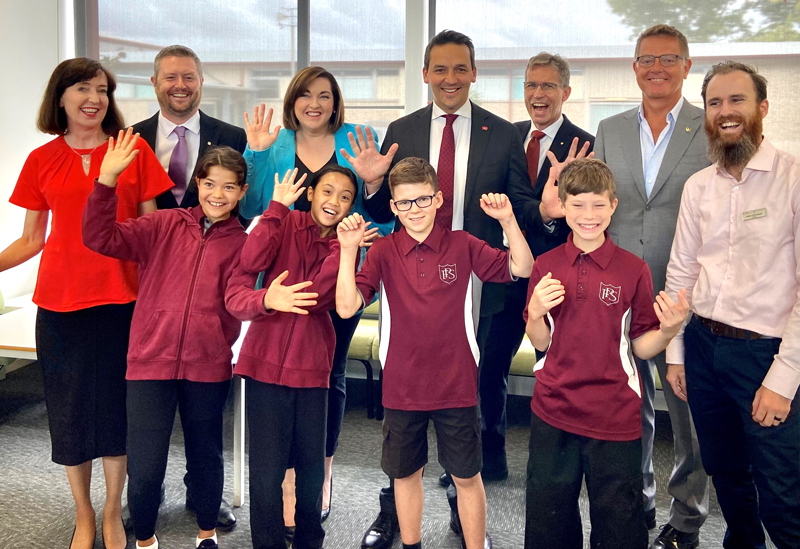 UniSA has signed a tri-university Memorandum of Intent (MOI) to boost allied health placements in the State's schools, providing much needed supports for school students, and experienced, job-ready graduates for the future.
Signed by Education Minister Blair Boyer with the three universities – UniSA, the University of Adelaide and Flinders University – the partnership will deliver an improved allied health placement program in public schools in South Australia.
Allied health programs included in the agreement are occupational therapy, psychology, speech pathology, social work, physiotherapy, exercise physiology, podiatry, human movement, and nutrition.
The initiative will help meet growing industry demands by simplifying pathways for university students to arrange work placements in government schools.
Improving the placement program will also help allied health students identify a clear employment pathway into valuable roles in the public education sector.
The formalised process will also benefit schools by providing valuable assistance to allied health professionals working in the sector.
UniSA Vice Chancellor Professor David Lloyd says UniSA is pleased to be partnering with the State Government and public schools to produce allied health professionals of the future.
"This partnership provides an opportunity for UniSA to expand our clinical work placement program into schools, so that we can provide much-needed supports to school students, and continue to deliver experienced, job-ready graduates."
Education Minister Blair Boyer says allied health university students make an important contribution in our schools.
"By simplifying access to work placement in our schools, we can provide clearer employment pathways for these graduates, ensuring they have real world skills and valuable work experience," Boyer says.
"We have a significant skills shortage in a range of allied health occupations, not only here in South Australia, but across the country, so this MOI will help better prepare students for when they finish their studies."
APPOINTMENTS
Professor Lester Rigney appointed to federal advisory group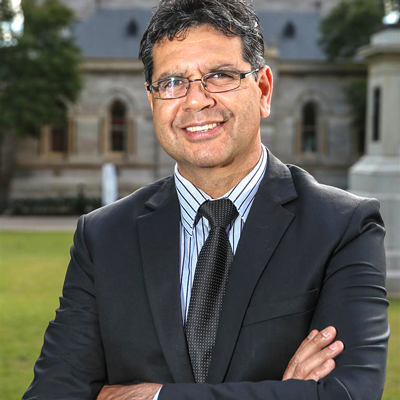 Eminent UniSA Professor of Education Lester Rigney has been ministerially appointed to a federal reference group that will provide advice as part of a review of Australia's higher education system.
In late 2022, federal Education Minister Jason Clare announced the first broad review of the higher education system since the Bradley Review through the development of the Australian Universities Accord.
The Education Minister also established a Ministerial Reference Group to be a sounding board and a source of advice to the team developing the Universities Accord. The group includes representatives of higher education institutions, business, staff, students and other experts.
UniSA's Professor Lester-Irabinna Rigney has been announced as a member of the reference group. He is Distinguished Fellow at Deakin University and previous Distinguished Fellow at Kings College, London. In 2021 Professor Rigney was appointed member in the General Division (AM) for significant service to Indigenous Education and to social inclusion research.
Prof Rigney is expert in education and has worked in the sector for more than 20 years across various university appointments, and state and federal government advisory boards tasked with advancing diversity and inclusion for various Aboriginal cultural and social groups.
The Universities Accord Ministerial Reference Group will also include representatives from the Australian Technology Network of Universities and Universities of Australia. UniSA is a member of both bodies.
The Accord will look at everything from funding and access, to affordability, transparency, regulation, employment conditions and how higher education and vocational education and training can and should work together.
An interim report will be provided to the Government in June with the final report due in December 2023.
UniSA to accelerate health and medical successes in SA and beyond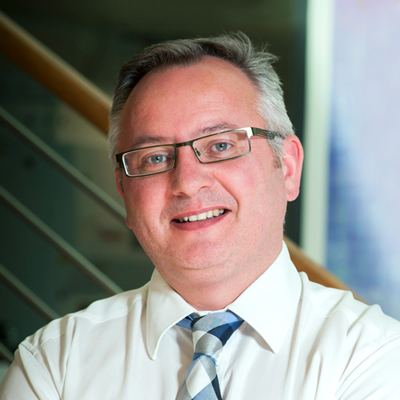 UniSA has appointed internationally-recognised researcher Professor David Waugh as its inaugural Pro Vice Chancellor for Health and Medical Research and Engagement.
UniSA is a leader in research partnerships for better health outcomes for individuals and communities. The appointment builds upon those successes and signals the further commitment of the University to accelerating positive community health outcomes.
Prof Waugh comes to UniSA from the Queensland University of Technology, where he has been Head of School, Biomedical Sciences, and Professor of Molecular Oncology and Therapeutics since 2018. Before that, he was the director of the Centre for Cancer Research and Cell Biology at Queen's University Belfast, where he remains an honorary professor.
Deputy Vice Chancellor: Research and Enterprise Professor Marnie Hughes-Warrington AO says Prof Waugh will also be a researcher in the University's key health and medical alliance, the Centre for Cancer Biology.
"Prof Waugh brings the strategic and collaborative skills to help us further accelerate successes in the South Australian health and medical research ecosystem," Prof Hughes-Warrington says.
"We look forward to working with Prof Waugh and our community and industry partners to drive health innovation, improve patient care and expand the knowledge-based economy in SA and beyond."
UniSA Business Dean of Programs (Postgraduate) and MBA Director appointed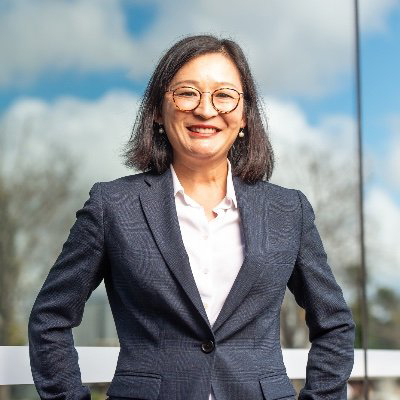 Professor Lan Snell has been appointed as the UniSA Business Dean of Programs (Postgraduate) and MBA Director.
Prof Snell has more than 20 years' leadership experience across academia and industry and is widely regarded as a leader in creating innovative and internationally successful learning models.
Prof Snell has held several senior roles including the Head of School and Dean at USQ, Academic Program Director for Macquarie Business School and MBA Director at UTS. She has a consistent track record of success in enhancing reputation and renown across these institutions.
At USQ, Prof Snell delivered significant curriculum reform with the revitalisation of flagship undergraduate and postgraduate programs to address professional accreditations requirements, industry demand for enterprise skills, and labour market needs.
Prof Snell led the development of a ground-breaking model for Macquarie Business School, delivering unprecedented growth and rankings. Under Prof Snell's leadership, the Global MBA attracted more than 400 students from 38 countries and ranked number one in Australia and number six globally for online MBAs (CEO Magazine); and number two in Australia and top 20 in the world in the QS World University Rankings 2021 for online MBAs.
UniSA Business Executive Dean Professor Andrew Beer says Prof Snell will help UniSA Business deliver new growth opportunities in a dynamic market.
"Professor Snell will lead curriculum innovation for postgraduate programs and as a key member of the executive leadership team, be actively involved in exploring strategies to ensure the education excellence of our students and partners," Prof Beer says.
"We are excited to have Lan join our team and look forward to her leadership in the coming years."