Achievements and Announcements
ACHIEVEMENTS
ANNOUNCEMENTS
APPOINTMENTS
ACHIEVEMENTS
Creating tomorrow's leaders: UniSA named one of the best in Australia for producing CEOs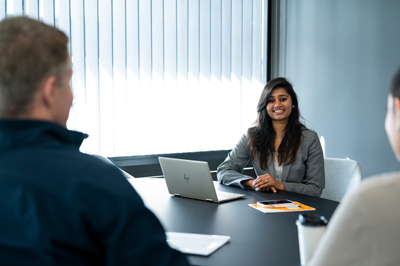 UniSA has been ranked number four in Australia for universities that produce the most CEOs, according to a new research paper released by online language learning provider Preply this month.
To determine which universities were creating the most leaders internationally, Preply looked at the profiles of 1000 CEOs from the Forbes list of largest global companies. It then created a ranking and index score of the best institutions for the profession.
The results were highlighted in a recent article by MBA News, which revealed the top-performing Australian universities with the University of New South Wales taking out the first place.
UniSA Business Executive Dean Professor Andrew Beer attributes UniSA's success to a sharpened focus over time on developing the skills and knowledge that help graduates rise through their careers to become CEOs.
"In 2020 UniSA transformed its program structure to foster a multidisciplinary approach across different academic fields, giving business graduates a more holistic approach to life and work," he says.
"We also have an ongoing focus on keeping at the cutting edge of business knowledge. Our staff regularly contribute to top business publications such as Harvard Business Review.
"This means we have the intellectual firepower to ensure our graduates are equipped for the business world of today, tomorrow and the future.
"We take great pride in our teaching and in parallel, we actively place practitioners in the classroom. Our students and their learning come first.
"This helps them start their careers in the fast lane and then pick up pace."
UniSA has a number of alumni that hold CEO positions in Australia, including:
The Preply report also found that 22 per cent of CEOs had completed a Master in Business Administration (MBA).
For more information on UniSA's MBA program, go to the UniSA Business website.
Software tool for change wins World Summit Award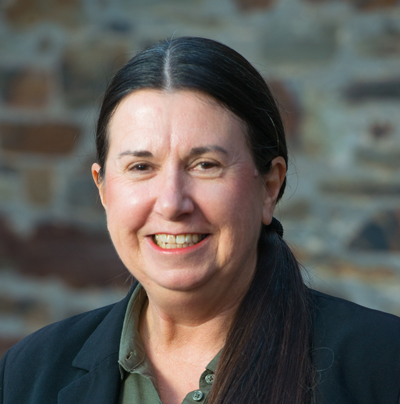 A software tool designed by UniSA researcher Dr Sharon Zivkovic has been selected as a winner in the 2022 World Summit Awards (WSA) for its approach to tackling complex social policy problems.
The WSA is a United Nations initiative which provides a snapshot of the leading global digital solutions that are contributing to the achievement of the UN's Sustainable Development Goals.
Developed by Dr Zivkovic and her team at Wicked Lab – a company she cofounded – the Tool for Systemic Change took out the award in the Smart Settlements and Urbanisation category. It was one of 40 winners selected among an estimated 8000 entries across 100 UN member states.
Dr Zivkovic says the Tool for Systemic Change aims to assist change-makers such as communities, governments and social enterprises in addressing complex social policy problems, better known as "wicked problems".
"Our software works by mapping and strengthening solution ecosystems to help tackle wicked problems," she says.
"Wicked problems may include issues such as climate change, obesity, place-based disadvantage, food security, community wellbeing, disaster resilience and green economy transitions."
Dr Zivkovic says that while wicked problems cannot be solved, they can be tamed.
"Wicked Lab's software assists this taming by enabling solution ecosystems to take coherent action to address the wicked problem," she says.
"It can build the adaptive capacity of solution ecosystems to support transitions to more effective system states and can assist governments to create enabling conditions for system transitions."
Dr Zivkovic developed the model behind Wicked Lab's software tool as part of her PhD research with what was then UniSA's School of Education between 2008-2014. She and Wicked Lab cofounder Emily Humphreys were awarded the UniSA Pank Prize for Entrepreneurship in 2015 for the idea of commercialising the model.
The software is now being used by governments, universities, corporations, social enterprises and individuals across Australia, the United Kingdom, Europe, New Zealand and the United States.
Wicked Lab's Tool for Systemic Change will be recognised at the virtual WSA Global Congress from 22-24 March 2022, where they will receive their award in front of an international audience.
$2.5m grant will help farmers become more drought-resilient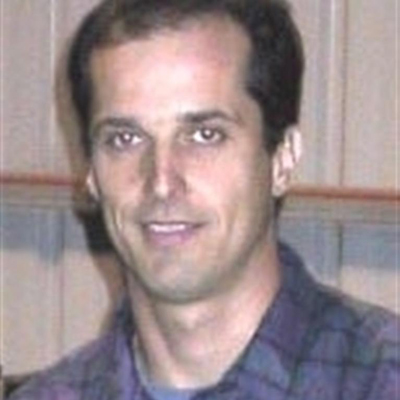 A $2.5 million grant awarded to UniSA agricultural researcher Dr Jack Desbiolles will help farmers in the drought-prone Mallee and Eyre Peninsula regions to develop resilient groundcover across all seasons.
The joint project with the Mallee Sustainable Farming (MSF) grower group will target low rainfall areas in NSW, South Australia and Victoria, covering more than eight million hectares.
Dr Desbiolles says innovative farming practices will be trialled in 16 separate sites over the next three years, helping farmers to maintain adequate groundcover in all conditions and allowing the land to bounce back when droughts break.
The project is one of 46 successful programs to receive a share of $29 million from the Federal Future Drought Fund (FFDF), announced this month.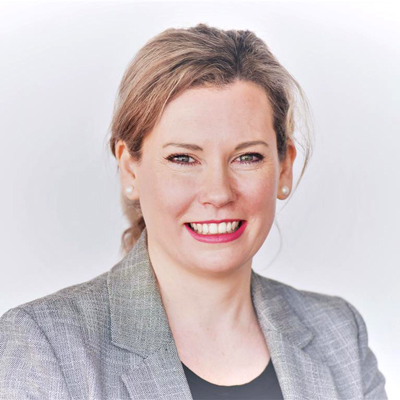 UniSA clinical psychologist Dr Kate Gunn has also been awarded $110,000 by the FFDF to help facilitate wellbeing workshops for local farmers.
"Drought is a constant threat on the minds of many farmers, regardless of flooding disasters or bushfires," Dr Desbiolles says. "The common denominator exacerbating all three events is climate change, so it's important we prepare farmers for extreme weather."
New technology and machinery will be trialled to improve soil quality and reduce erosion and biodiversity damage, mitigating health impacts from fewer dust storms.
Dr Gunn will use her grant to design practical, evidence-based workshops for farmers and surrounding communities that strengthen their resilience and deepen social support.
UniSA recognised in the Australian Awards for University Teaching's Citations
Three UniSA academics have been recognised in the 2021 Australian Awards for University Teaching Citations for Outstanding Contributions to Student Learning, which were announced in February.
The citations are awarded by Universities Australia, and recognise and reward the diverse, scholarly contributions made by individuals and teams who have had a significant impact on the quality of student learning in a particular area of responsibility over a sustained period.
UniSA's recipients from the 2021 national awards round are:
Senior lecturer in mathematics education Dr Lisa O'Keeffe – for a digitally innovative approach to teaching and assessment that engages future mathematics teachers in a cycle of reflective practice which enhances their development as effective teachers.
Lecturer in medical sonography Sandhya (Sandy) Maranna – for developing digital assessments using problem-based learning to enhance clinical reasoning and skills in difficult communication in medical sonography students.
UniSA College senior lecturer and course coordinator Tanya Weiler – for sustained leadership of the UniSA Aboriginal Pathway Program, enhancing university participation and success of Aboriginal students by studying 'as a community, in the community'.
UniSA Provost and Chief Academic Officer Professor Joanne Cys congratulated the recipients.
"We take pride in celebrating Lisa, Sandy and Tanya's significant contributions to excellence at UniSA," Prof Cys says. "It is wonderful to have had so many of our own acknowledged this year, continuing our track record of outstanding performance in these prestigious national awards."
UniSA grads shine in Helpmann Academy awards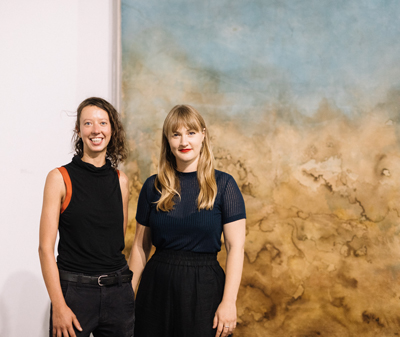 Eight UniSA graduates were recognised at the recent 2022 Helpmann Academy Graduate Exhibition Awards, including UniSA Contemporary Art Honours graduate Amber Cronin, who was co-awarded the $150,000 Helpmann Academy Major Public Art Commission.
Cronin and collaborator Anika Gardner won the commission for a piece that will feature as part of the Goolwa Wharf Precinct revitalisation project, and the pair will work with contemporary Ngarrindjeri and Narangga artist, Cedric Varcoe, to create an installation with three distinct sections woven through the precinct.
"It was explained to us as being the biggest commission in Australia for emerging artists, and we were like, 'Oh, okay, no pressure'," Cronin says. "But being able to work at this level to create a major public work like this is just incredible – we are extremely excited and grateful for the opportunity."
Cronin and Gardner consulted closely with the Goolwa community in planning their work, which will use the local environment as a backdrop to explore the diverse history of the area.
"It's based on the idea of the natural landscape being the thing that has been constant through the history of this location," Cronin says. "Whether that's Indigenous or European history, the landscape has been the underlying element that has been there for everything that has happened in Goolwa.
"Our work is based on elements from that landscape, and then Cedric is generously collaborating with us and sharing seven incredible stories that relate to the dreaming of the area, which really speak to the history and amazing environment of Goolwa."
In addition to Cronin's commission, a further seven graduating UniSA students were recognised at this year's Helpmann Awards, which provide funds to support emerging artists practice and exhibit their work, as well as extend their studies.
The UniSA recipients were:
The UniSA/Helpmann Academy Postgraduate Award was jointly awarded to PhD candidates Leslie Matthews and Christopher Houghton, who will share in the $10,000 cash prize.
Sydelle Mullen received the Helpmann Academy/Linden New Art Award which provides with a three-week exhibition at Linden New Art in Melbourne. Mullen was also awarded the Bendigo & Adelaide Bank Award ($5000 cash), which recognises an emerging female or nonbinary artist.
Samuel Matthewman received the City Rural Insurance/Helpmann Development Award ($5000 cash to expand their creative process). Matthewman was also the recipient of the David Baker Innovation Award (new in 2022, celebrating innovation in art, valued at $2000).
Caroline Oakley received the Hill Smith Art Advisory Award ($5000 cash) and the City of Adelaide Award ($5000 cash).
Miriam Sims received the Jaquillard Exhibition Award ($3000 for costs associated with presenting an exhibition).
Chloe Bentley received the JamFactory Award (valued at $2500 cash and in-kind, including a mentorship with a relevant senior creative staff from JamFactory and an opportunity to have work on consignment in JamFactory's retail store).
Awards highlight strength of research at UniSA
Researchers and professional staff from across the University have been recognised in the 2021 UniSA Research Awards and the inaugural Research Ethics and Safety Innovation Awards.
The Research Awards celebrate UniSA's research achievements and acknowledge staff who demonstrate both the University's core attributes and research excellence.
The winners were announced at a virtual awards ceremony where Deputy Vice Chancellor: Research and Enterprise Professor Marnie Hughes-Warrington extended her congratulations to the winners and nominees.
"It has been a challenging time for research but what I see every day at UniSA is people making extraordinary efforts to make a better world in lots of different ways," she says.
"Our awards recognise talent from across the institution with multiple campuses and all academic units represented. That wasn't intentional – it's simply a reflection of the strength we have here at UniSA."
The winners of 2021 Research Awards are:
Research Excellence
Higher Degree Research Candidate: Dr Sarah McDonald, UniSA Education Futures
Early Career Researcher: Dr Renly Lim, Research Fellow, UniSA Clinical & Health Sciences/CCB
Mid-Career Researcher: Associate Professor Amanda Hutchinson, Associate Professor in Psychology (Clinical), UniSA Justice & Society
Senior-Career Researcher: Professor Carol Maher, Professor of Population and Digital Health, UniSA Allied Health & Human Performance
Professional Excellence
Up to HEO Level 7: Deb Williams, Team Leader: Academic Services (Research), UniSA Allied Health & Human Performance
Up to HEO Level 7: Amanda Johnston, Project Coordinator; Centre for Interactive and Virtual Environments and Space Studies, UniSA STEM/Future Industries Institute
HEO Level 8 and above: Dr Jim O'Hehir, General Manager, Forest Research Mount Gambier Campus, UniSA STEM/Future Industries Institute
Team Award
Non-Traditional Research Outputs (NTRO) Development Group – UniSA Creative
Girish Chauhan
Chantel Griffen
Lachlan Young
Hazel Ryder
Jane Angel
Sean Boden
James Long
Michael Crisp
Tracy Quixley
Professor Craig Batty
The winners of the inaugural Research Ethics and Safety Innovation Awards are:
Animal Ethics Award
Dr Zoe Doubleday and Erica Durante
Human Research Ethics Award
Associate Professor Anne Souvertjis and Robyn Mundy
Chemical and Radiation Safety Award
Dr Jessie Childs, Professor Adrian Esterman, Associate Professor Sarah Thompson, Dr Kerry Thoirs and Kate Lamb
Professor Adrian Esterman was also recognised at the award ceremony as the University's Top Media Performer while Professor Susan Hillier and Stream Team Three were acknowledged for the Research Leadership Committee Paper of the Year.
For a full list of winners and nominees, go to the Research Awards website.
Lecturer named Accredited Exercise Scientist of the Year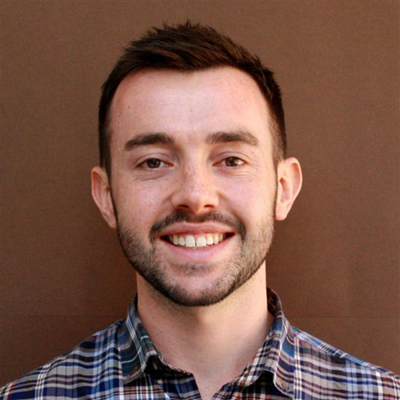 UniSA Exercise and Sport Science lecturer Dr Max Nelson has been named Accredited Exercise Scientist of the Year.
The accolade was presented by Exercise & Sports Science Australia (ESSA) through its 2021 industry awards. The awards recognise the organisation's outstanding accredited members who demonstrate a thorough understanding of the discipline and a strong commitment to the profession and the industry through their advocacy within the community.
Almost 150 members were nominated for the awards, with just five individual winners – including Dr Nelson.
Exercise & Sports Science Australia is a professional organisation committed to establishing, promoting and defending the career paths of tertiary trained exercise and sports science practitioners.
ANNOUNCEMENTS
European Union awards UniSA prestigious Centre of Excellence
UniSA has been awarded a prestigious Jean Monnet Centre of Excellence from the European Union's Erasmus+ program to build closer ties between Europe and Australia.
This funding will support activity – including research, outreach and public diplomacy initiatives – that will investigate, report on and influence developments surrounding the digital revolution and digital policy between the EU and Australia.
Part of the European Commission's Erasmus+ program, Jean Monnet Centre of Excellence funding is awarded to organisations and institutions that offer unique expertise on the EU. It brings together leading experts to bridge the gap between the various disciplines and resources in European studies and to form links with academic institutions in other countries.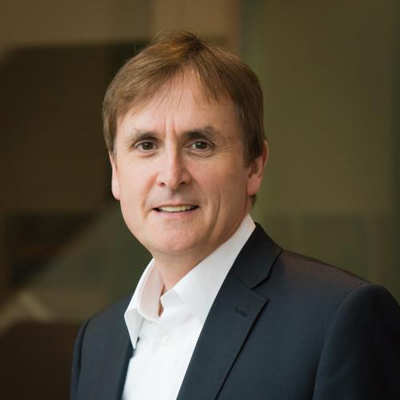 The centre's Executive Director, Professor Anthony Elliott, will lead an international team over the next four years investigating the digital revolution, including AI, Industry 4.0, advanced manufacturing changes, creative economies and workplace transformations.
Prof Elliott, who is also UniSA Dean of External Engagement, says the funding will give greater visibility to issues around European integration and the EU as a global actor, as well as EU studies more generally in South Australia.
"This is an exciting achievement and an honour for our young centre," Prof Elliott says. "It demonstrates our team's internationally recognised excellence in digitalisation and its focus on Australia-EU relations. This is a major leap for deepening our track record of European funding."
Find out more in the media release about the announcement.
APPOINTMENTS
New chairs to drive UniSA's next Reconciliation Action Plan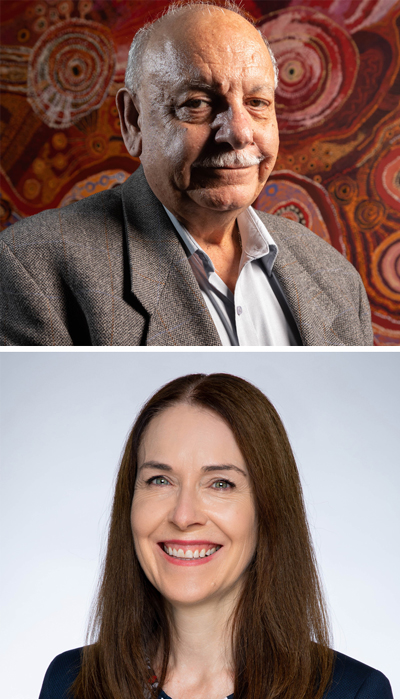 UniSA Purkarninthi in Residence member Uncle David Rathman AM and Students and Research Registrar Vanessa Matthews have been appointed co-chairs of UniSA's next Reconciliation Action Plan (RAP).
The pair will work in partnership with the Office of Aboriginal Leadership and Strategy – Yaitya Warra-itya, and the wider University community to develop a new plan for 2022/2023.
In announcing the appointments, Pro Vice Chancellor: Aboriginal Leadership and Strategy Professor Irene Watson says the co-chairs were well-respected leaders in the University and local communities.
"Together Uncle David and Vanessa bring a wealth of knowledge and experience in Aboriginal education, engagement and reconciliation," she says.
Reflecting on his new position as co-chair, Uncle David says he hopes to build a sense of shared responsibility for the future reconciliation actions of the University.
"UniSA has a long history of Aboriginal People being engaged in the course offerings and life of the institution," he says.
"My role on the committee will continue the voice of Elders and community to echo through the management, academics and students' program and policy."
Fellow co-chair Matthews says she is looking forward to playing an active role in leading the new RAP.
"When UniSA was established one of the core principles embedded in our Act was Aboriginal education and meeting the needs of Aboriginal Peoples," she says.
"This foundational goal is something all of us at UniSA can be proud of, and contribute to no matter what role we're in.
"A RAP not only demonstrates our commitment to reconciliation, it also helps identify and collectively understand the opportunities created when Aboriginal Peoples, knowledges and culture is embedded in 'the way we do things', and the challenges faced by our Aboriginal staff and students.
"A RAP also allows us to actively plan ways we can address this through tangible and meaningful actions. UniSA has achieved a great deal of progress through our inaugural and Stretch RAPs and there's much more to do."
Deputy Vice Chancellor appointed to cybersecurity advisory board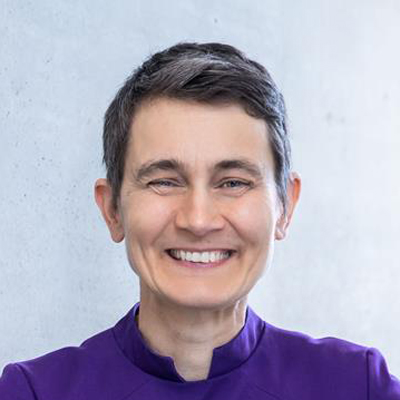 UniSA Deputy Vice Chancellor: Research and Enterprise Professor Marnie Hughes-Warrington has been appointed to the Advisory Board of Australasian Higher Education Cybersecurity Services, a collaboration between Australia's Academic and Research Network (AARNET), the NZ Advanced Research and Education Network (REANNZ), AusCERT, The Council of University Directors of IT (CAUDIT), and the Australian Access Federation (AAF). AHECS has oversight of peer-support services to mature cybersecurity capabilities within higher education.
In the same month, Prof Hughes-Warrington was also appointed Honorary Professor at the ANU School of History to 2027. The appointment recognises her ongoing contribution to research and teaching at the intersection of history and philosophy. ANU history is ranked number 12, and philosophy number 5, in the world by QS.