Students gain international experience without leaving home
By Sophia Moshakis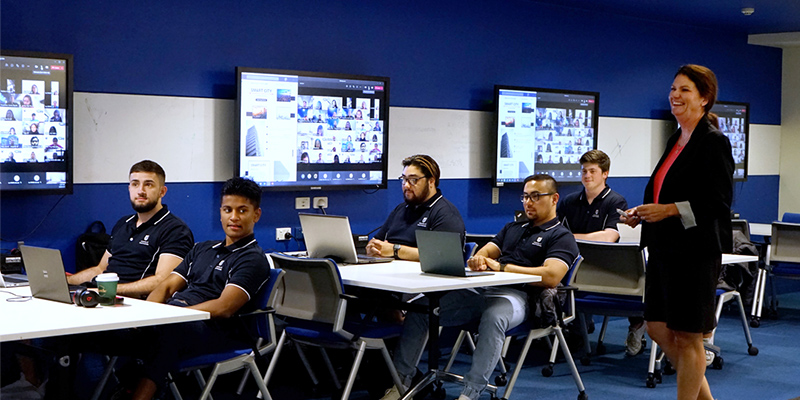 COMMUNITY
Students are jumping at the opportunity to gain overseas study experience without needing to hop on a plane – thanks to a variety of new UniSA Virtual International Experiences.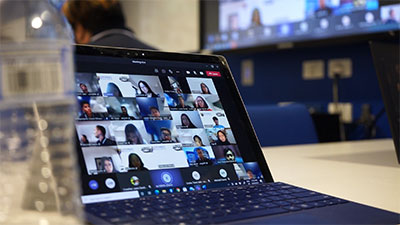 In a UniSA-first, a group of construction management and civil engineering students experienced a virtual study tour where they collaborated with quantity surveying students from the University of Malaya (UM), located in Kuala Lumpur.
In previous years, students were involved in the traditional model of mobility which involved travelling abroad as a cohort on a study tour, or participating in overseas exchange with partner universities. Fast forward to a time where borders are closed; student mobility still exists but in virtual form, and it is proving successful.
Through the collaboration with the University of Malaya, students worked on an intensive project for two weeks, focused on strengthening multidisciplinary team building and perspective activities. It's part of the New Colombo Plan Mobility Program, a signature initiative of the Australian Government that provides funding to support study experiences overseas for students studying with an Australian institution.
UniSA STEM Program Director Debbie Frisby says students from both universities benefited by learning about differences in cultures, currency, climate, and workforce practices.
"There's amazing civil and construction projects in Kuala Lumpur, as well as other scale complexity that we don't see in Australia, let alone Adelaide," she says.
"In a year of usual travel, UniSA students would head to Kuala Lumpur for this study tour. But one of the benefits we've seen with the virtual mode of study is that our students who may have had barriers to travelling were still able to be involved, so I think it's encouraged new ways of learning that are accessible and flexible."
UniSA's Virtual International Experiences aim to create global connections, improve job prospects, strengthen cross-cultural communication skills, and encourage students to challenge themselves and consider new ideas.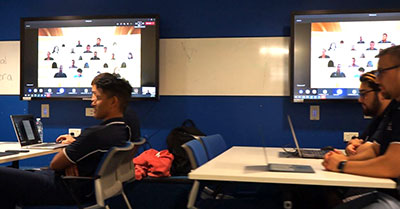 Final-year construction management student Lewis Crowther says the study tour provided an insightful look into how to respect other cultures, especially in a professional environment.
"I really enjoyed this course – it was very different to anything I had done previously during my studies," he says.
"One of the biggest highlights for me was meeting and working with the Malaysian students, from learning Malay and trying to speak with them, to working together on assessments, I found the UM students to be very kind and professional."
As part of the study tour, students were challenged to use and learn technology and platforms in innovative ways to enhance team collaboration.
However, the study tour was still complemented by hands-on industry experience, where UniSA students participated in three site tours and reported back to their UM counterparts via video and audio recordings. UM students reciprocated with their site experiences recalled from pre-COVID times. Students also formed groups and collaborated on joint UniSA/UM presentations via Microsoft Teams.
There are always new Virtual International Experiences available for students, so keep an eye on the UniSA Study Overseas website, where you'll find more information on eligibility requirements, funding and deadlines.
For more information, you can also speak to UniSA mobility officers at short.programs@unisa.edu.au