Educating educators about the untapped potential of VR
By Dan Lander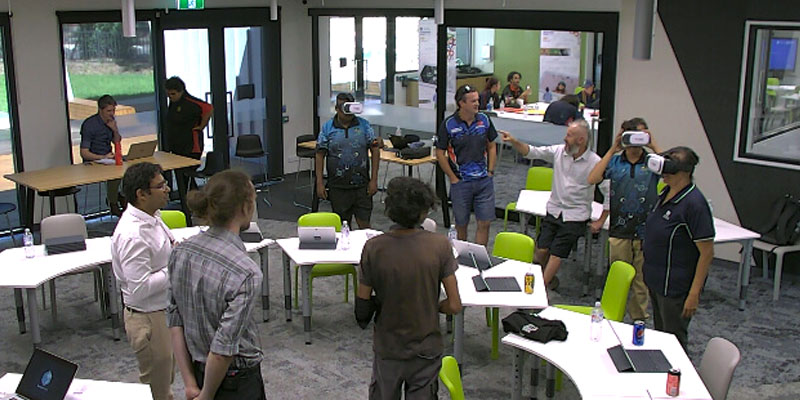 EDUCATION
The COVID-19 crisis has swung a spotlight onto digital education, as schools and universities across the country embrace online delivery in response to social distancing protocols.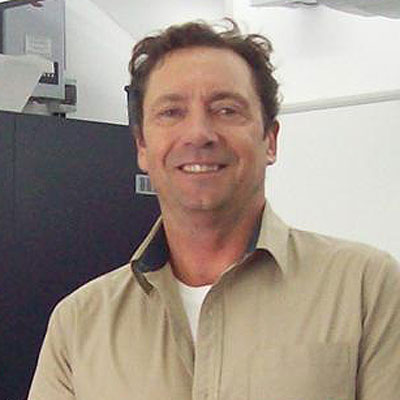 This unprecedented shift to virtual learning has fostered a new awareness of challenges in the digital education environment, and particularly highlighted the notion that, often, the issue isn't getting the technology in place, but rather using that technology effectively once you have it.
In the current situation, many teachers have moved quickly past the question of, "How do you teach digitally?" to ask, "How do you teach well digitally?", and that is a challenge central to ongoing research at the University of South Australia.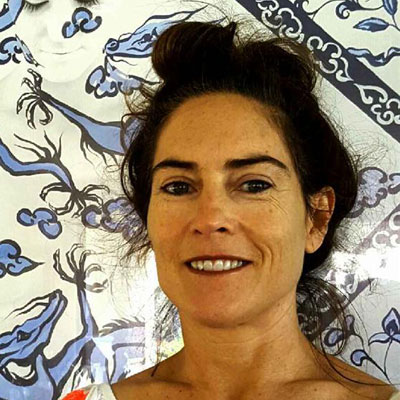 Since 2018, Dr Paul Unsworth and Dr Bindi MacGill have co-led a team developing new approaches to virtual learning environments, where the focus is as much on the philosophy guiding educators as it is on the technology being used.
"We're really exploring the distinction between using digital tools that mirror the routine-based teaching methods of the traditional curriculum and using digital methods as novel creator tools that generate new platforms and outcomes through co-construction of knowledge," Dr Unsworth says.
"So, we're looking at design thinking, multi-modal thinking, higher-order thinking, all of which has previously been assumed as part of learning but hasn't been made explicit.
"We've had theories around for a while, but nobody has really explored how to teach spatial visualisation and reasoning – computational thinking, as it's known – so we want to draw that out and show that students engaging with this program are thinking at the highest level."
In collaboration with industry partner, South Australian software developer Monkeystack, and UniSA's Australian Research Centre for Interactive and Virtual Environments, the team is developing a multi-modal interactive virtual reality (IVR) environment that blends 360-degree video, panoramic imagery, audio, animation and elements of gamification.
Alongside the technology, the researchers are also shaping a whole new teaching philosophy designed to guide and inspire both the educators and students who will use the IVR platform.
Dr MacGill says the aim is to develop strategies to ensure students are "invested in their learning experience".
"We're aware that students have already been engaging with this sort of environment in gaming and digital media, so, advancing that and putting it into an appropriate educational frame means you can draw out some of those ideas, and connect cognitive and operative domains, to shape a more wholistic pedagogy that sits in the IVR world," she says.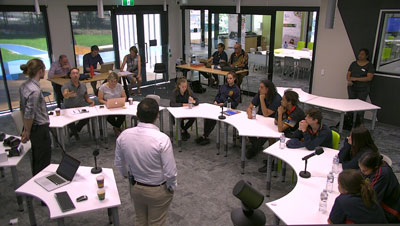 "We're really developing a way where we can say to kids, 'Just do what you do, and we'll build a learning experience around that'."
Reflecting a growing trend in global education, the project embraces "culturally responsive teaching strategies", an approach that places the cultural identities of students at the centre of learning experiences, helping them relate to material, and increasing their sense of educational wellbeing.
Dr MacGill and Dr Unsworth both have strong backgrounds in Aboriginal education and, over the next 12 months, culturally responsive engagement with Aboriginal students in a number of settings will inform and guide much of their project's research and development, dependent on COVID-19 restrictions.
"For many Aboriginal students, traditional Western educational approaches can be culturally confronting, and this can lead to poor engagement," Dr MacGill says.
"Our platform offers an alternative to this – it's not about book learning and note taking, it's about storytelling, knowledge sharing and creative, self-guided learning, all of which are culturally relevant for Aboriginal people and connect the knowledge to a sense of community.
"It's about supporting a variety of learners, such as students whose learning is more visceral or kinaesthetic, and importantly, it's whistling up the imagination, which is often deadened in schooling."
Central to this culturally responsive, creatively oriented process, the IVR platform emphasises shared learning, which allows for collaboration and discovery to come to the fore, Dr Unsworth says.
"Within the platform, you can create virtual, interactive tours with detailed and rich knowledge landscapes that provide students new ways to share facts and information, and to do so in a way that reflects their backgrounds and values," he says.
"In the trials we've done already, it's not just teachers teaching students, but students teaching each other, and even students teaching teachers."
The next 12 months will see the team refine and test both platform and teaching methodologies to ensure their technique strikes the right balance between innovation and accessibility to deliver a compelling combination of old-world learning and cutting-edge technology.
"We're really conscious that this isn't just technology for the sake of it," Dr Unsworth says. "It's virtual, but it's also about the strong connection between people, and we're really interested in the ways of using tools and what kind of thinking students employ when they create with this platform.
"It's also about teaching young people to use technology in a creative, constructive and empowering way, rather than just being passive consumers of it, and in the modern world, that in itself is a very important lesson."