UniSA educator brings Aboriginal approach to learning to London
By Jesse Neill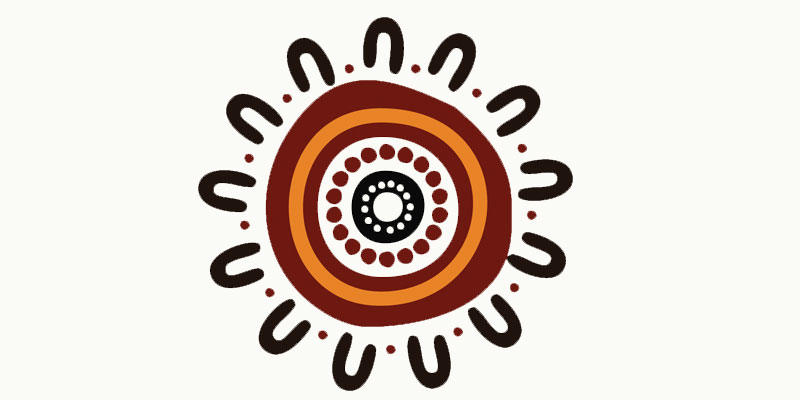 HUMANITIES
One of UniSA's top Aboriginal educators has explored new ways of bringing knowledge and teaching practices of the world's oldest living culture into higher education.
Program Director of Aboriginal Studies at UniSA, Dr Karen Sinclair, held a workshop based on the Aboriginal yarning circle for students and academics at the Menzies Australia Institute, a school of global affairs based at King's College in London. The workshop was held before social distancing restrictions were introduced.
A Ngarrindjeri woman and educator, Dr Sinclair says the yarning circle has been used by Indigenous people for thousands of years to discuss issues and ideas in a collaborative and inclusive manner.
"The intent of the yarning circle is to direct a circular discussion on a topic and share knowledge in a respectful and inclusive way," Dr Sinclair says.
"The yarning circle brings all participants into an intercultural space that is respectful and reciprocal. The power of participating in a yarn lies in its ability to provide space for learning, knowledge sharing and personal reflection."
Workshop participants spoke in order around the circle, with no one person leading the discussion. Thanks to this form, the group were among peers, rather than the traditional structure of student and teacher, and as a result, offered perspectives, insights and personal experiences, which they might not have otherwise shared.
Dr Sinclair says the workshop demonstrated Aboriginal values and principles of respect, reciprocity, two-way knowledge sharing and trust in a journey towards developing understanding, all of which underpin Indigenous epistemologies and ways of doing.
"Yarning has become more prominent in teaching and learning as a pedagogical approach and as a research method … it centres and privileges Indigenous knowledges and ways of knowing, being and doing. This is vital in education settings as it establishes a stronger sense of belonging for Aboriginal students, staff, and includes the wider university community in a journey of discovery and self-reflection."
Dr Sinclair travelled to London as part of the Menzies Australia Institute-UniSA Aboriginal and Contemporary Australian Studies Fellowships. A collaboration between UniSA and King's College, the fellowships support three-month placements at the Menzies Centre for Australian Studies for UniSA researchers with expertise in Indigenous knowledges, the identity and contribution of First Peoples in Australia, contemporary Australian identities, Australia's place in the world and other contemporary issues.
The workshops Dr Sinclair coordinated and the fellowships that enabled them mark a continuing and successful collaboration between King's College London and the University of South Australia that explores how educators can bring Indigenous knowledges to the fore across different continents.