UniSA countering isolation with new Research Connection Innovation Fund
By Jesse Neill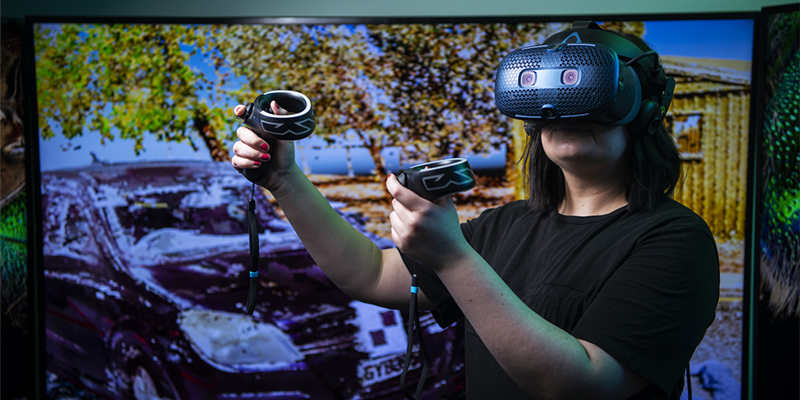 TECHNOLOGY AND ENGINEERING
A new podcast series promoting healthy and active ageing to support older adults and aged care providers during social isolation; and virtual reality technology enabling student artwork to be examined in a virtual art gallery, are just two of the unique innovations being developed by UniSA researchers.
The innovations — developed in response to the significant changes to daily life and completely altered way of working caused by COVID-19 — are among the first to receive grants from a new UniSA research fund.
So far six projects have received funding from the Research Connection Innovation Fund, which aims to encourage researchers to connect with each other, with industry and the wider community.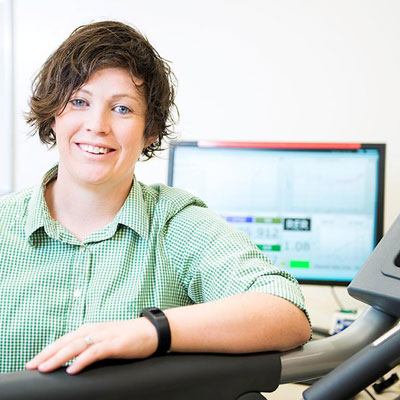 UniSA Allied Health and Human Performance Senior Research Fellow, Dr Ashleigh Smith, and colleague Dr Alexandra Wade, will produce a six-part podcast series in partnership with Radio Adelaide to encourage healthy ageing and wellbeing.
"Each episode will include an interview with a researcher covering topics from physical activity, social engagement and diet to living well with dementia," Dr Smith says.
"The healthy ageing podcast will be available for free download on public podcast hosting sites and will be aimed at older adults and residential aged care providers who we are currently unable to engage with face to face.
"The funding will be used for Radio Adelaide's Podcast Works Package, which includes a content development workshop, recording and production, and hosting and promotion."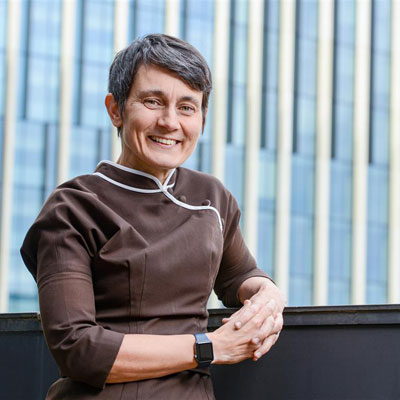 Deputy Vice Chancellor of Research and Enterprise, Professor Marnie Hughes-Warrington, says the fund is aimed at projects and initiatives that will help researchers connect with one another, as well as with business and community during isolation.
"UniSA recognises that positive actions to counter isolation are important," Prof Hughes-Warrington says.
"The Researcher Connection Innovation Fund will support innovative approaches to researcher activity across and between institutions, including conferences, seminars and masterclasses.
"In total, just over $40,000 has been approved for applicants since March.
"I believe we are the only university in Australia offering such grants."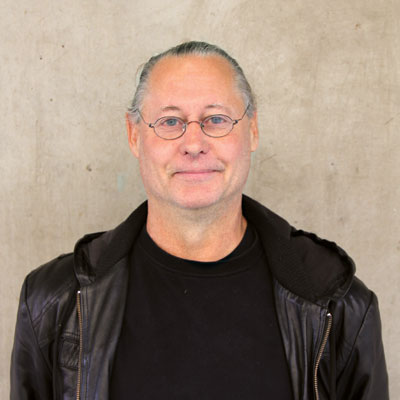 Professor of Art, Simon Biggs, will use the research fund to design and develop a virtual reality (VR) app for multiple users to undertake activities such as seminars, exhibitions and symposia within a virtual space.
"This app will allow examiners to view artworks within a virtual gallery space, meaning they won't need to travel to review the practical part of – for example – a creative arts degree submission," Prof Biggs says.
"We already possess the hardware and software to develop the technology.
"The Samsung SMART School has numerous VR headsets which we would request to use for a symposium event.

"This would allow dozens of higher degree researchers, their supervisors, and others to remotely participate in a shared VR event – a highly interactive environment that still ensures physical distancing guidelines are being followed."
Other successful UniSA applicants include:
Research Professor of Design, Ian Gwilt, will be using the fund to develop a framework for 'low contact' co-design research methods, tools and principles.
Senior Lecturer for Justice and Society, Dr Sarah Moulds, will facilitate online collaboration with attendees and other academics in Australia and New Zealand who were due to travel to London in April for the 2020 Parliamentary Engagement Workshop.


UniSA Lecturer in aviation, Dr Mirjam Wiedemann, ran face-to-face workshops with numerous airports at Cranfield University in November last year and was set to run another in the coming months, instead she will be running online workshops and consulting via Zoom with the help of the fund.


Lecturer in Health Sciences, Dr Richard McGrath, will develop an action research project focused on establishing Zoom writing and support meetings for UniSA academics and PhD candidates, helping them to stay connected while also gathering data about the impact of COVID-19.
The Research Connection Innovation Fund is a rolling scheme and is open for applications