UniSA continues to excel in class and online
By Jesse Neill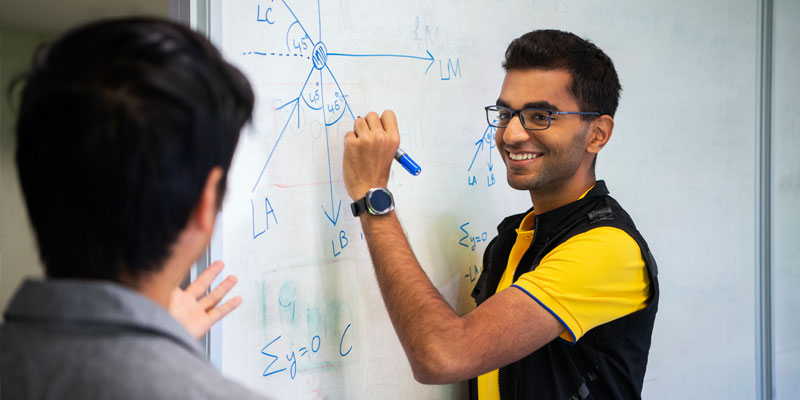 COMMUNITY
UniSA continues to lead South Australia in student experience and graduate outcomes following the results of the latest student experience surveys.
Results for the Quality Indicators for Learning and Teaching (QILT) Student Experience Survey 2018-2019 and Times Higher Education (THE) Impact Rankings 2020 were released recently and saw UniSA rank number one in key areas.
The QILT Student Experience Survey found that UniSA was the best university in the state for student experience, teaching quality, developing work-ready skills, positive interactions with staff and students, education experience, and learning resources.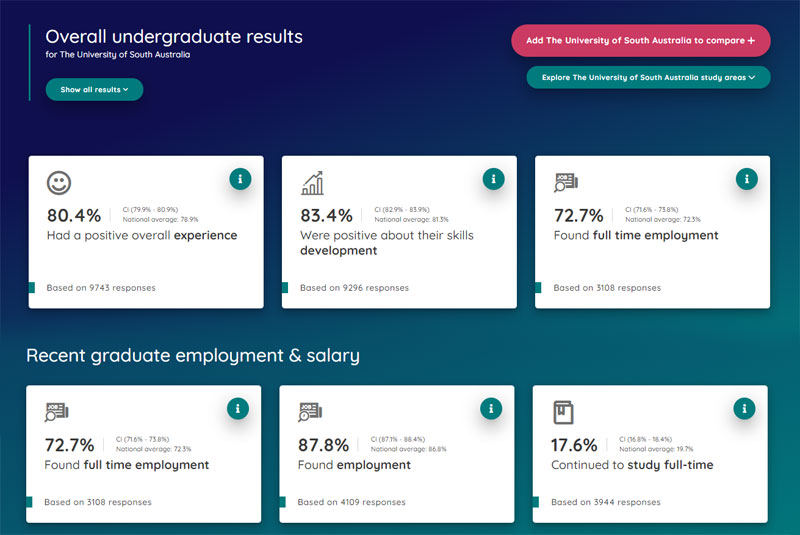 Provost and Chief Academic Officer Professor Allan Evans says the results are evidence of the University's continued excellence.
"These results further highlight our success in areas of education quality and outcomes, as well as the high quality learning environment and experience we're providing for students," Prof Evans says.
"The QILT results also place UniSA first in South Australia for student and employer satisfaction, making us one of Australia's leading university's for graduate careers.

"In other words, our students are happy, our graduates continue to find jobs and employers rate us the highest in the state."
UniSA Online, the University's online education arm that delivers a suite of career-focused 100 per cent online degrees, continues to deliver impressive results in the QILT survey, further increasing its satisfaction rates for teaching quality, student support, and learning resources, all of which were rated 90 per cent or above — higher than the national average.
Executive Director of UniSA Online Tom Steer says the results place UniSA as one of the premier providers of online education in Australia and "reflects the multi-year investment that UniSA has made in online learning and our strong focus on meeting the needs of our students".
"We're proud to receive such high student satisfaction scores in the most comprehensive survey of higher education students in Australia," Steer says.
"What's really encouraging is seeing that our students not only rate us highly for our online learning resources, but also for our teaching staff and student support services.
"All of these elements are essential for our students to receive a high-quality educational experience and position them well for their future careers."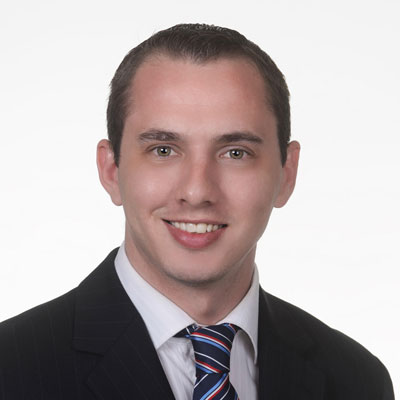 HR Systems Administrator and Process Improvement Officer at Anglicare Victoria, Glenn Meiners, is a UniSA Online Human Resources graduate and says working full-time meant the fully online degree was especially appealing to him.
"The online learning environment is very user-friendly, and the ten-week courses, with topics broken out each week make everything easy to follow," Meiners says.
"It's been great being able to email and live message my academics and support staff whenever I needed.
"They've always been extremely supportive and check in regularly, and understand that for a lot of students, life can get in the way.
"I found the course content to be extremely relevant, which was fantastic because I was able to apply my learnings directly into my daily job – it was great for my colleagues and managers to see my progress throughout my studies."
The Times Higher Education Impact Rankings for 2020 also delivered a strong result for UniSA, ranking the University number one in Australia for quality education.
This ranking focuses on the University's contribution to early years and lifelong learning, research into teaching, educational outreach activities through museums such as MOD. and Samstag as well as public events programs delivered through the Bob Hawke Prime Ministerial Centre. The ranking also recognises commitment to inclusive education, such as the number of UniSA students who are the first in their families to attend university.
The full results and rankings can be found on the QILT ComparED and THE websites.