Local eateries face uncertain times during pandemic but also unique opportunities
By Jesse Neill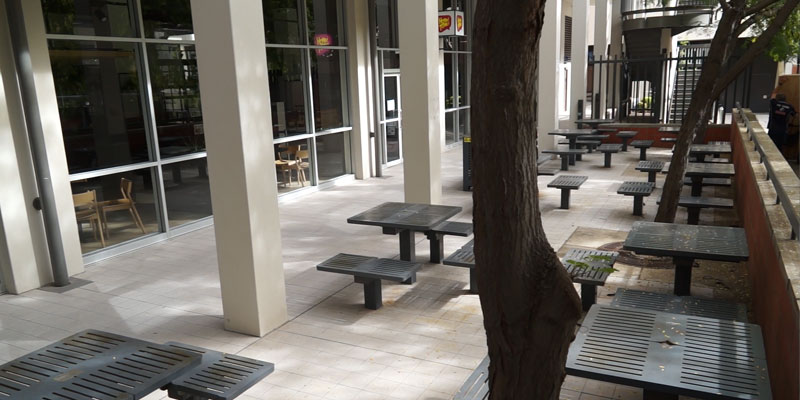 BUSINESS AND LAW
With interruptions to our way of life and changes to the way we socialise, many businesses are scrambling to figure out what this new world means for their own future, according to a UniSA marketing expert.
Senior Marketing Scientist at UniSA's Ehrenberg-Bass Institute, Dr Bill Page, says this is particularly true for local eateries, as Adelaide restaurants plead with the public to order takeaway or purchase gift vouchers to keep the industry alive during the COVID-19 pandemic.
The restrictions caused by the pandemic have shut down a majority of South Australia's hospitality industry, however cafés and restaurants were thrown a lifeline and given the opportunity for continued service of food through a takeaway or delivery business model.
Dr Page says that although some venues have been forced to close, other businesses have been able to "change tack" and adjust to the dynamic situation caused by coronavirus.
"Businesses big and small are scrambling to understand how they can operate under these restricted conditions and work out where the opportunities lie," Dr Page says.
"For instance, local cafes are starting to offer wholesale produce, fast-food chain McDonald's is selling eggs, milk and hamburger buns, and delivery services are increasing.
"While all businesses face an uncertain future, some are finding innovative ways to survive or even thrive during these unprecedented times."
However, not all businesses have been so lucky.
Chinese restaurants had already been feeling the impact of poor trade since late January, however other local eateries began to share that burden in March, reporting a downturn in trade of up to 50 per cent.
In a special feature last month, Broadsheet surveyed 360 restaurant, cafe and bar owners around Australia about the coronavirus and the impact it's having on their businesses.
When the survey was conducted in late March, almost 90 per cent of respondents said their business has been affected in some way by COVID-19.
One respondent expected a revenue loss of 40 to 80 per cent, while businesses that have a heavy reliance on functions and large group bookings said they've been impacted the most, with some businesses reporting up to 100 cancellations a day.
While a large number of these cancellations are due to changes in laws surrounding mass gatherings, new social distancing guidelines and adjustments to social habits, Dr Page says the effects are also due to employees being required to work from home.

"Many smaller businesses rely on their regulars, most of whom work in offices nearby," Dr Page says.
"When businesses moved employees to work-from-home, small businesses lost a large and reliable customer base.
"However, the work-from-home initiatives have also led to a spike in takeaway trade, so there is more likely a change in where the trade occurs, rather than all eateries losing business."
However, Dr Page says that although businesses are adjusting, local restaurants may have to do more work to promote their delivery and takeaway options.
"With all the stress at the moment and all the confusion for consumers, anything people think of without having to be reminded of it, is going to have more success," Dr Page says.

"Essentially, this means it will be harder for smaller business such as the local cafe to get customers to visit, whereas a business with high mental availability like McDonald's is going to have a greater share of revenue as it's more recognisable.
"If you visit any McDonald's outlet at the moment, nine times out of ten it's going to have a full drive-thru.

"Small restaurants are going to have to find a way to work around that. They're going to need to make it known that they offer takeaway — and even better that they deliver — to stop services like Uber Eats from taking a bigger portion of their revenue.
"The key to business survival during these times is to think like a customer and imagine how they would reach your service, and how you can offer something unique."