Enterprise25: transforming in a time of disruption
By Rosanna Galvin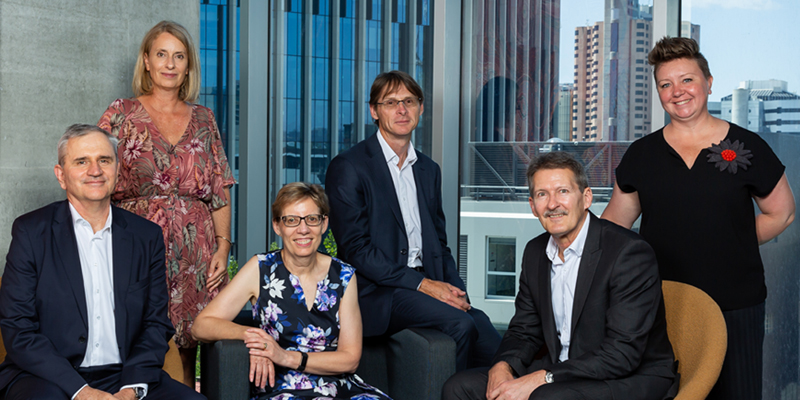 INSIDE UNISA
When the idea of a total transformation of UniSA's academic structure was first floated back in 2018, no one could have imagined the extraordinary time in which it would eventually come to fruition.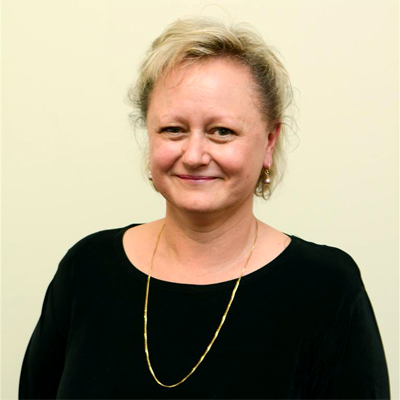 Designed to meet the demands of future industries and prepare graduates for the careers of tomorrow, the organisational transformation was at the heart of the University's strategic action plan Enterprise25.
For the past year, UniSA staff, students and the wider community have worked together to create a new structure that will allow the University to adapt and thrive in times of uncertainty.
And it is in times of tremendous uncertainty – as the world faces a global health crisis unimaginable just months ago – that Provost and Chief Academic Officer Professor Allan Evans heralded the beginning of the new academic structure, which saw UniSA move from four divisions and 14 schools to seven Academic Units on 6 April.
The seven new units are UniSA Clinical & Health Sciences, UniSA Allied Health & Human Performance, UniSA STEM, UniSA Creative, UniSA Education Futures, UniSA Justice & Society and UniSA Business.
While the academic transformation was a huge undertaking, touching every layer of the institution, new Executive Dean of UniSA Creative Professor Joanne Cys says that for staff and students, the end result is clear.
"UniSA's transformed academic organisation provides a flatter structure enabling targeted resourcing and leadership for our teaching and research activity," she says.
"For our students – whether they have just joined us this semester, have been with us for years or will start their journey with us sometime in the future – it will mean an outstanding student experience.
"For staff, the new structure allows us to focus on our core business – teaching and research.
"For our University as a whole, I believe this will lead to absolute optimisation of our core products – our coursework programs."
Executive Dean of Allied Health and Human Performance Professor Roger Eston echoes Prof Cys's excitement for the creation of a structure that centres on the University's programs.
"This transformation has given us the opportunity to revitalise and refocus our thinking about programs and their future; to really look at how we can enhance teaching quality and the student experience," he says.
"Each unit is empowered, with greater control to create and approve new programs and expedite changes and innovations in curriculum. The structure speeds up decision-making and implementation to practice, allowing us to be more responsive to the changing environment.
"As we watch on as a global pandemic significantly changes how we live, work and study, it cements our view as an institution that being able to act agilely to meet the needs of shifting demands is paramount now more than ever."
At the start of the transition, which began earlier this month and will conclude on 30 June, Prof Evans – who led the academic transformation project – acknowledged that while the transition phase wasn't how he had envisioned, he was proud of the University community's ability to adapt and innovate in times of change.
"The recent COVID-19 health crisis has had a significant impact on University operations and will continue to do so for the foreseeable future," he says.
"Our staff have met these challenges head-on, changing the way they work and teach so they can continue to deliver a high-quality education to our students as we temporarily move our University almost entirely 'online'.
"It is in this environment that we also move to our new academic structure. I would like to thank staff from every area of the University who have contributed to the design and implementation of this academic transformation.
"Over the next few months, I look forward to continuing to work together with the University community to successfully complete our transformation, which will put us in the best position to deliver the degrees of the future, foster innovation and flexibility, build our connections with industry, and eventually consolidate our campus footprint."
UniSA Vice Chancellor Professor David Lloyd extended his congratulations to the University community, which came together to build a new organisational structure that will strengthen UniSA's role as Australia's university of enterprise on the international stage.
"This transformation puts our programs at the heart of everything we do," he says.
"As we enter this new phase as an institution, I am confident that together we have created a structure that cements our position as a leading educator for the new professions. Our students will graduate prepared to become the leaders and innovators of tomorrow, ready to succeed in an age of constant disruption."