Achievements and Announcements
ACHIEVEMENTS
APPOINTMENTS
ACHIEVEMENTS
UniSA shines in national student learning awards
UniSA has taken home five accolades in the 2019 Citations for Outstanding Contributions to Student Learning, making the University the most awarded institution in South Australia.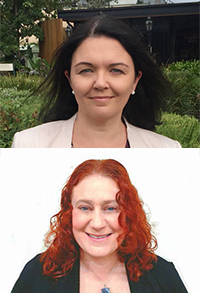 Announced in March as part of the Federal Government's Australian Awards for University Teaching, the citations celebrate both individual teachers going above and beyond to improve the student learning experience and the innovations in teaching practice that benefit the wider sector.
UniSA's award recipients are:
Associate Professor Amie Albrecht – for innovative course design and teaching that fosters a climate of exploration in which students develop and embrace a richer understanding of mathematics.
Hannah Harvey – for increasing pre-service teacher expertise and employability through the development of a situated learning environment and experiential learning activities across courses in an Education program.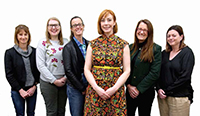 UniSA LT eLearning Team (Dr Sarah List, Associate Professor Gabrielle Todd, Dr Bronwen Mayo, Professor Sandra Orgeig, Dr Emma Parkinson-Lawrence and Dr Andrea Stringer) – for the design and implementation of innovative resources to deliver a digitally-enhanced health science curriculum to improve student engagement, outcomes and learning experiences.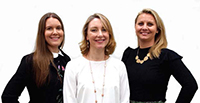 UniSA College Academic Integrity Officer Team (Tamra Ulpen, Dr Anthea Fudge and Dr Snjezana Bilic) – for the development of supportive resources to enhance student learning of academic integrity (AI) which has influenced a significant reduction of AI cases at UniSA College.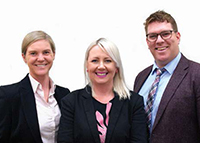 UniSA College Program Director Team (Dr Sarah Hattam, Tanya Weiler and Tristan King) – for leadership in the creation and implementation of a suite of professional development initiatives in inclusive pedagogy to enhance teaching and student satisfaction at UniSA.
UniSA Provost and Chief Academic Officer, Professor Allan Evans extended his congratulations to the award recipients, saying the large number of citations reflected the University's ongoing commitment to high-quality teaching and learning.
"Our goal is to build a culture where educators are empowered to think outside the box to provide our students with the very best educational experience," he says.
"Securing five citations in these prestigious national awards highlight that as a community, we are excelling at delivering knowledge and skills to students in new and innovative ways, thanks to the many creative and dedicated staff across UniSA."
For more information on the awards, go to the Australian Awards for University Teaching booklet.
UniSA early career researcher selected to attend Nobel Laureates meeting in 2021
A UniSA PhD candidate has been selected to attend a highly prestigious annual gathering of Nobel Laureates and emerging scientists from around the world.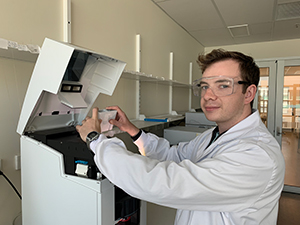 Adam Sutton, who specialises in green analytical chemistry (which aims to reduce or eliminate the use and generation of hazardous substances) applicable to fields such as nanotechnology and is based in UniSA's Future Industries Institute, is one of only 10 Australian outstanding early-career researchers invited to the 70th Lindau Nobel Laureate Meeting in Germany. The meeting was to be held in June 2020 but has been postponed to the same time next year because of COVID-19.
Sutton says he hopes to expand his career internationally by making new connections with international organisations and societies.
"I'm looking forward to meeting high level researchers from around the world," Sutton says. "Additionally, I want to learn about what are the pressing issues around the world right now from the world's leading researchers."
The delegates will represent Australia at the meeting as part of a group of 660 young scientists from 101 countries who will meet with 68 Nobel Laureates from the fields of chemistry, physics, and medicine and physiology.
The meeting will provide an opportunity for the young scientists to share their research, experiences and ideas with and gain inspiration from fellow emerging scientists and Nobel Laureates.
The Australian delegation will be led by renowned Australian mathematician, Emeritus Professor Cheryl Praeger.
The Australian representatives were nominated by the Australian Academy of Science and selected by the Council for the Lindau Nobel Laureate Meetings. They will receive a grant to enable their attendance at the event, which will begin in June 2021, through the support of the Science and Industry Endowment Fund (SIEF). 
UniSA's creative community on show at Helpmann Academy exhibition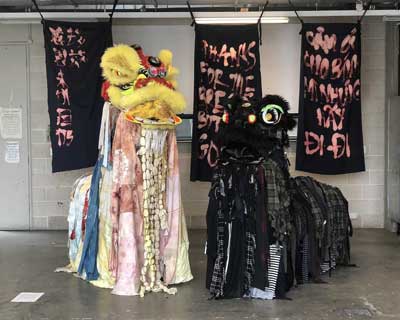 A number of UniSA's emerging artists were part of this year's prestigious Helpmann Academy Graduate Exhibition, which featured selected artists' work from the Academy's visual arts partner institutions.
Nine UniSA graduates received awards on the exhibition's opening night in February while three more were named the recipients of significant funding to pursue artist residences overseas and a commission by Adelaide Hilton closer to home.
PhD candidate Kate Little took home the Hill-Smith/University of South Australia Postgraduate Award ($10,000 cash) and the People's Choice Award ($500 cash) while Bachelor of Contemporary Arts graduate Truc Truong was awarded the Undergraduate Award for Excellence supported by Roger and Helen Salkeld ($7500 cash).
Truong's installation 'Unicorn Land' featured a black lion, representing herself as a second-generation Vietnamese Australian – commonly known as the youthful fighting lion, and a larger, lighter-coloured lion, representing her parents as first-generation migrants, exemplifying maturity, wisdom, and peace.
"My work explores the injury of power felt by Vietnamese people throughout the reign of China and France, commenting on cultural hybridity, mimicry, and internalised racism," Truong said.
Truong's art career started by chance when she undertook an elective ceramics course as part of her education degree. At the time, she had just been diagnosed with depression and anxiety and decided to take ceramics as a form of therapy.
"Through this elective not only did I experience the therapeutic qualities of clay, but I was exposed to the process of making," she says.
"While I was struggling to go out and see friends during that period, I would find myself in the ceramic studio most of the week, not realising that I had often spent 10 hours making.
"As the semester came to an end, I found it unnerving when I thought about not being able to come into the studio. Without much discussion, I quietly transferred into Bachelor of Contemporary Art.
"I chose something that I needed for my mind and body, knowing that the career is competitive in nature, hard to find a job, and lacks funding and support. It just had to be done."
She says being recognised by industry has given her the courage to keep going with her arts practice.
The exhibition ran from exhibition 14 February to 8 March at the Drill Hall in Adelaide. For a full list for UniSA alumni featured in the exhibition, go to UniSA's Creative Industries news site.
UniSA academics named rising stars in national awards
Two UniSA staff have made The Educator's Higher Education Rising Stars of 2020 list, placing them alongside other top early career academics in the country.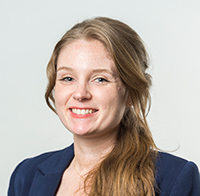 Dr Marnie Winter (pictured right) and Dr Alyson Crozier (pictured below) were two of only 20 researchers Australia-wide to make the list, which was announced in March.
Based at UniSA's Future Industries Institute, Dr Winter's work focuses on harnessing bioengineering technologies to improve prenatal care and address common pregnancy complications such as preeclampsia. She has already secured several significant grants, including US$100,000 funding from Bill & Melinda Gates Foundation's Grand Challenges Explorations initiative.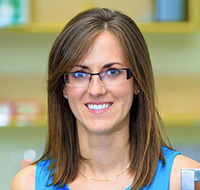 Dr Alyson Crozier is the Program Director of the Exercise and Sport Science portfolio, where she conducts research in health, exercise and sports psychology. A passionate educator, she currently supports more 300 undergraduate students, meeting with them regularly to offer guidance on study pathways, future careers, and academic review. She also remains an active researcher, who secured $65,000 in funding from industry and institutional sources to explore how social agents can influence human behaviour.
According to The Educator, the Higher Education Rising Stars of 2020 showcases individuals across higher education who are making waves in the industry in the early stages of their careers.
The news outlet says many of those who made the list are "going above and beyond to have a game-changing impact on Australia's higher education landscape".
APPOINTMENTS
Key appointments made as part of new academic structure
A number of additional leadership appointments have been announced as UniSA prepares to transition to its new academic structure on 6 April.
The new Deans of Research and Deans of Program play critical roles in the transition and consolidation phases of the new program-focused organisational structure.
The Deans of Research will work in collaboration with Deputy Vice Chancellor: Research & Enterprise Professor Marnie Hughes-Warrington to implement the University's research strategy and work towards research performance targets across their respective units.
The Deans of Programs will provide senior leadership for a broad and diverse portfolio of academic programs, with accountability for the quality, performance and reputation of these programs.
The new appointees are:
Deans of Research
Deans of Programs
In addition, Associate Professor Sharron King will assume the role of Dean of Programs within UniSA Education Futures, with responsibility for UniSA College's program portfolio.
Provost and Chief Academic Officer Professor Allan Evans and Vice Chancellor Professor David Lloyd congratulated the new deans, saying they were looking forward to working closely with the new executive teams.
Dean of Industry and Enterprise to spearhead more worldwide industry engagement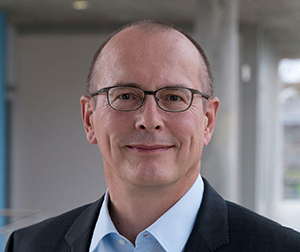 An engineer with more than 25 years' experience has been appointed to a strategic new role at UniSA, dedicated to firing up global industry engagement and end-user focused partnerships.
Professor Frank Wagner was most recently head of Strategic R&D management at Fraunhofer Institute for Industrial Engineering IAO, part of Fraunhofer, Europe's largest application-oriented research organisation.
He will join UniSA as Dean of Industry and Enterprise, working to the Deputy Vice Chancellor for Research and Enterprise, to grow the University's already strong reputation for industry partnership and research that is focused on solving problems and delivering tangible benefits to industry and society.
Deputy Vice Chancellor, Research and Enterprise, Professor Marnie Hughes-Warrington says Prof Wagner's appointment is a coup for the University and the State.
"Frank's expertise in building vital links between research and industry, and in doing that on a global scale, will connect the great research innovations being made at the University to the fields where they can be applied – in manufacturing, defence, space, government policy, business and health," Prof Hughes-Warrington says.
"The Times Higher Education World University Rankings ranked UniSA number one in Australia for industry research income and that's evidence of our industry engaged approach. With this appointment we want to step that up a notch and develop stronger local and global partnerships to benefit business and the community."
Prof Wagner first studied technical cybernetics at the University of Stuttgart, before becoming a Research Associate at its Institute for Human Factors and Technology Management IAT, in the department of computer-aided engineering systems.
He worked in a similar research role at Fraunhofer IAO in the 1990s and from 1997 to 2018 was head of its Competence Centre R&D Management and was appointed to the steering committee of the Institute's Industrial Engineering IAO.
Moving between academic work and management leadership, Prof Wagner has been a senior lecturer at the University of Stuttgart for Technology Management and a member of the Science and Engineering Faculty as an adjunct professor at Queensland University of Technology (QUT).
He has more than 50 publications in the area of engineering and R&D management and has co-authored German engineering guidelines for simulation and product data management systems.
He has developed long-term research partnerships for both Fraunhofer and the University of Stuttgart with technology companies such as BMW, Danfoss, Bosch, Hexagon, Arcelik, Embraco and Festo.
Prof Wagner says he is excited to be joining UniSA, where he believes there is enormous potential to build on an established reputation for industry engagement.
"UniSA's research approach combines a commitment to quality with a focus on research that matters; that has the capacity to influence and make positive change," he says.
"Working in that environment with researchers and administrators who are excited to make a difference, dedicated to quality and appreciate the benefits of research informed by industry needs, is extremely rewarding and I am looking forward to joining a university that has such a strong reputation for enterprise."