Submariners to benefit from UniSA's deft design research
By Michèle Nardelli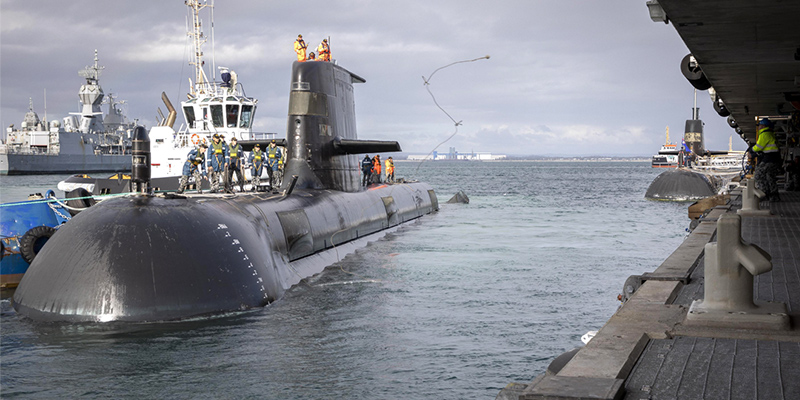 SCIENCE
In any high-pressure environment, the hundreds of factors that can influence whether outcomes will be positive or negative can be seriously underestimated. It may be the tiniest thing – the height of a gurney that makes it easier or harder to load a patient into an ambulance – adding a few seconds to a lifesaving process that can hang on just those few seconds.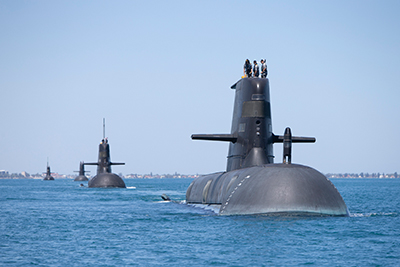 UniSA industrial design researcher Dr Peter Schumacher says design plays a vital role in creating products and places that are fit for purpose.
"Our goal is to design for function and facility – but being able to also look at human factors in comprehensive ways – supports a real refinement of what industrial design can do," Dr Schumacher says.
Focusing on how to ensure navy defence personnel can be supported to operate at peak levels in confined, high stress environments, UniSA combined three research groups to form Human centred solutions, bringing together expertise in human factors, industrial design and anthropometrics and in the latest AR and VR technology being pioneered at the Australian Research Centre for Interactive and Virtual Environments.
The group is designing and testing work and rest environments for submariners, but its expertise can be applied to all confined, high stress work environments.
"This gives us all a fantastic opportunity to broaden the scope of our research and bring the best interdisciplinary expertise to particular briefs like the design of sleep and work environments on submarines, but also to apply that innovation and insight to other applications – inside space capsules or habitats, or even emergency rooms in hospitals," Dr Schumacher says.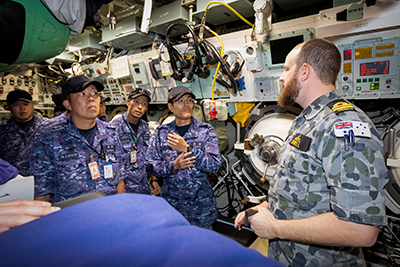 "The principal challenges are the same – the environments are operating 24-7 and the people working in them are involved in high stakes, exacting, close-quartered, stressful work.
"What we bring to the challenge of designing those spaces to achieve the best outcomes, is the capacity to consider a whole host of human and physical factors – from the design of the built environment for people of different sizes and heights, right down to the kind of lighting that will encourage either rest or alertness."
Combining the latest sleep and team dynamics research from the field of psychology, with a capacity to trial designs with real people using augmented reality, UniSA is delivering a highly sophisticated design framework with the smallest margins of error.
UniSA research expert at the nexus of biology (fatigue and circadian rhythms) and behaviour (individual and Team dynamics), Prof Siobhan Banks says the team has gained some significant insights into what impacts the performance of defence personnel working in submarines.
"What we have discovered is that sleeping on a submarine is quite different from sleeping in a regular bed and that causes a range of issues for operations," Prof Banks says.
"If your crew don't get good amounts of sleep, we know that impacts performance.
"So, our design challenge is intimately linked to understanding what impacts human behaviours and performance.
"Working on problems like this is really satisfying. We know that by working together and combining the skills of a team of leading experts, not only can we deliver a solution for the Navy, but we now have some significant insights that can be applied to emergency services settings and to future planning for human space travel."
UniSA Defence industry specialist Matt Opie says as defence strives to improve its capabilities, technological improvements are at the margins and human factors are proving increasingly important.
"We know they are finding that the operation of an overall platform, such as a submarine, can be improved by lifting the efficiency and effectiveness of the crew," Opie says.
"Focusing on the human factors and the interplay between technology, the work environment and practice is fertile ground for improvements that make a significant difference to performance."
Growth in both the defence and space sectors in South Australia is fuelling demand for the skills that will support these industries. With a long tradition in educating and researching in both sectors, UniSA is growing its defence and space capacity and recruiting for new positions. Register for UniSA job alerts to be notified when the vacancies are advertised.