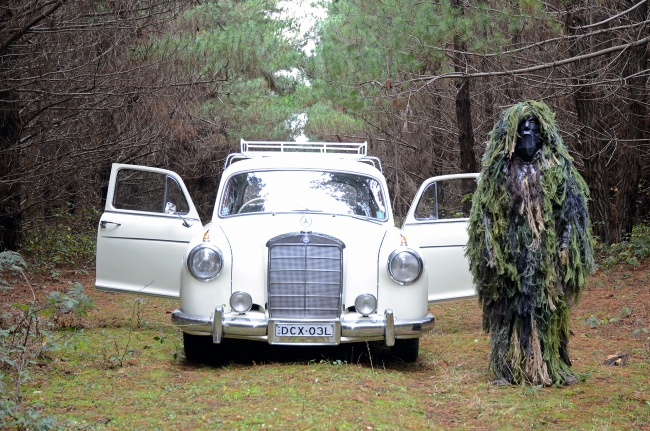 Apply for the Scholarship
The University of South Australia offers the Samstag Scholarship on behalf of the Trustee of the estate of Gordon Samstag, late of Naples, Florida USA.
From 2020, each scholarship covers reasonable costs for twelve months overseas, and includes institutional fees for one academic year of study (where applicable), a generous tax-exempt stipend of US $50,000, return airfares, personal travel and medical insurance.
Applications for the 2020 Samstag Scholarships are OPEN, closing 30 June 2019.
The application process is online.
1. Find out if you are eligible:
All applicants must be either Australian citizens or have permanent resident status in Australia, and be at least 18 years of age.


You must be either: a student, currently enrolled in a practice-led visual arts program, having successfully completed at least two years of an undergraduate or post-graduate degree; OR a graduate, of not more than five years standing by the date when applications close, of a practice-led visual art undergraduate degree or postgraduate qualification at an Australian institution of higher education.
2. Carefully read the 2020 Guidelines, FAQs, and information on Researching Overseas Study:
2020 Guidelines for Applicants
Frequently Asked Questions (FAQs)
3. Download and complete Section G and Section H documents prior to completing the online application form:
Section G: Applicant's Statement
Section H: Visual Documentation
4. Applicants including still images in their submission need to also download the PowerPoint template:
5. Apply! Complete and submit the online application form prior to 30 June 2019 (Australian Eastern Standard Time):
Staff assistance with applications can be provided prior to close of business Wednesday 26 June 2019 by contacting either samstagmuseum@unisa.edu.au or +61 08 8302 0865