Current research
Dickson and Platten: Sketches from the Archive - an exhibition

An exhibition of original previously unseen hand drawn sketches by Dickson and Platten Architects 1950s-1970s presented by the Architecture Museum, UniSA Creative, University of South Australia, Phillips Pilkington Architects and ODASA. Curated by Dr Julie Collins, Michael Pilkington and Dr Susan Avey.
ODASA Gallery, 28 Leigh Street, Adelaide, open Monday to Friday 9am – 5pm (Please ring the bell for admittance), on display Wednesday 3rd November – Friday 12th November 2021.
Archiving Digital Architectural Records: Towards a National Framework
One of the research projects undertaken by the Architecture Museum developed a framework for archiving born digital architectural records. The key challenges associated with archiving these records involves: establishing the rationale for collecting records produced in a digital environment, determining which records to archive and how to archive them, and understanding how to achieve digital continuity in rapidly evolving and changing electronic environments.
This research has been funded by NATSPEC, a national not-for-profit organisation whose objective is to improve the construction quality and productivity of the built environment through leadership of information. You can learn more about how our project and how to archive digital records on the NATSPEC website HERE.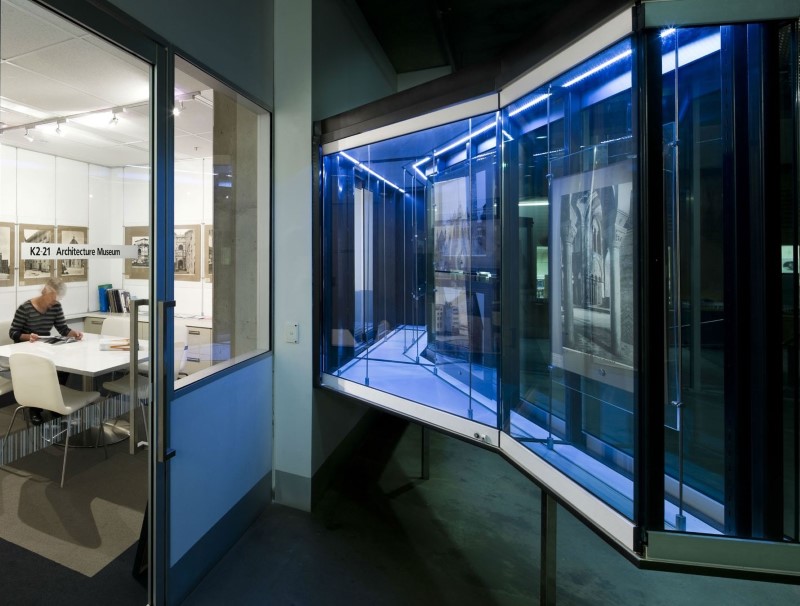 Architecture Museum, Kaurna Building, photographer Sam Noonan 2012