Child-first focus could see SA lead the world in child protection
August 15 2016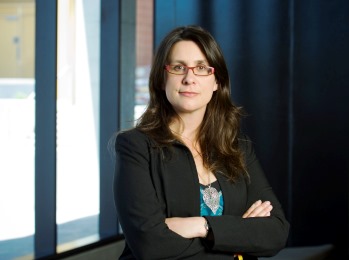 By taking new evidence-based approaches to preventing child abuse, South Australia could become a global leader in caring for and protecting children says UniSA Chair of Child Protection and Director of the Australian Centre for Child Protection, Professor Fiona Arney.
Delivering the first of the University of South Australia's Enterprising Partnerships lecture series on August 17 - just post the handing down of the Royal Commission into Child Protection Systems Report, The Life They Deserve - Prof Arney will argue that with a brave commitment, SA could transform itself from a broken system, into world's best practice in child protection.
Established in 2004, the Australian Centre for Child Protection is an international research leader in child protection, dedicated to collaborating with the community and government to improve outcomes for vulnerable children.
Professor Arney says current child protection systems have repeatedly failed the children they were designed to serve.
"In the past decade there have been 40 Australian inquiries related to child protection and still we continue to invest in systems that respond poorly once harm has occurred to children," Prof Arney says.
"The Nyland report has emphasised the single principle that should guide our system reforms - children must come first. Including the experiences, voices and participation of children must be the cornerstone of a new approach."
The Royal Commission Report, handed down on August 8, made 260 recommendations for change, laying bare a dysfunctional system, struggling under the weight of an enormous caseload.
The Commissioner outlined that one in four children would be brought to the attention of the child protection system in South Australia.
"The Commission challenged one of the foundations of child protection system design – the assumption that the problem is rare and that screening reports to child protection services is akin to sorting the wheat from the chaff," Prof Arney says.
"What the report shows is that not only is the problem of child abuse widespread, but there is no fundamental difference between matters screened in and out of the child protection system.
"We need a radical rethink of our systems.
"If one in four children may be experiencing abuse and neglect, we need to treat this as the most significant paediatric public health problem our country is facing - an epidemic in its truest sense.
"We must dedicate the resources to child protection research and development which have significantly lagged behind investment in other paediatric fields. We need to attract the best and brightest to practice, to research and policy development, to carry out a generational plan for change with child abuse prevention as a focus."
At the same time, Prof Arney says one of the most important cultural changes that will support better protection for children, is the understanding that child welfare is a community issue.
"If you were to imagine a childhood illness that impaired the child's developing brain, led to cognitive and language impairments, limited a child's physical growth, and predisposed them to much higher risk of heart disease, cancer and mental ill health, there would be a public outcry to put a stop to it," she says.
"These are the impacts of unchecked child neglect and abuse, yet people don't seem to see it as a critical health issue and that needs to change."
Prof Arney says the Australian Centre for Child Protection is working in partnership with more than 90 organisations across Australia to make new discoveries on which to build that change.
The award-winning team has pioneered methods for research with some of the most vulnerable children, families and communities in Australia.
This includes world first research focusing on predicting and preventing high levels of child protection involvement and cumulative harm; understanding the extent and impact of child sexual abuse in institutions; working with refugee families to support parenting in a new culture; support needs for children with highly complex behaviours in foster care; highlighting the needs of homeless children; understanding the impacts of child removal; fathering and family violence; and supporting the wellbeing of the child protection workforce.
Aligned with leading peak bodies, community organisations, communities and other researchers, the Australian Centre for Child Protection also focuses on supporting child, family and community strengths for Aboriginal and Torres Strait Islander children.
Prof Arney says the Royal Commission into Child Protection Systems has outlined a path for change and the Government's promised investment into fixing the system, is significant.
"We are keen to work closely with the Government and the community to support change and to help develop a system that works for children, based on the evidence of best practice," she says.
"It will take time, considerable investment and it will need whole of community buy-in, but the benefits are intergenerational."
Professor Fiona Arney will deliver her lecture from 6 pm at the Allan Scott Auditorium (entry through the Kerry Packer Civic Gallery), Hawke Building, City West campus on August 17. You can register online to attend.
The Enterprising Partnerships lecture series showcases the vital partnerships that UniSA's top thought leaders have with the end-users of their research. The series highlights the economic and societal impact of research that is inspired by real-world challenges.
Media contact: Michèle Nardelli mobile: +61 418 823 673 email: michele.nardelli@unisa.edu.au