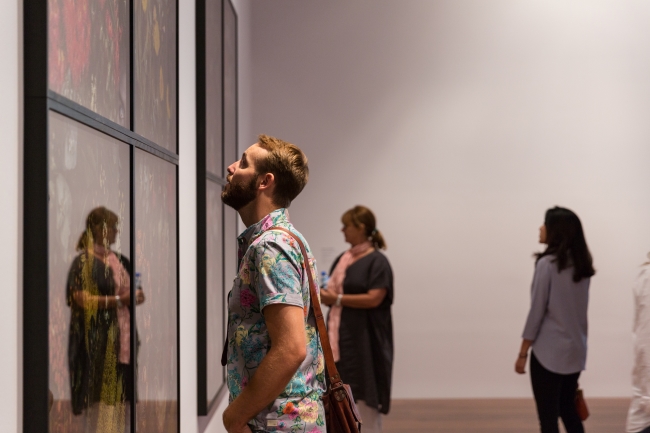 Visiting
The Samstag Museum of Art is located at the University of South Australia's City West campus, an easy 15-minute walk from the city centre.
Free city trams to the Museum operate daily, find us at the City West stop. Parking stations are located nearby, as well as galleries, cinemas and other arts organisations in the lively West End.
Gallery Open
Tuesday to Saturday, 10am — 5pm
or by appointment, with extended hours for special events and exhibitions. Closed public holidays, Easter and during exhibition changeovers.
Open 10am—5pm daily, 28 Feb—5 April for the Adelaide//International
Cost
Admission to the Samstag Museum of Art and our talks and events is free, and all visitors welcome!
Access
The Samstag Museum is committed to ensuring its programs and activities are accessible to everyone. All public areas are easily accessible by wheelchair. Please contact us if you require additional access requirements.
Planning to visit the Samstag Museum of Art?
There are plenty of options for places to eat nearby! Here are a few of our favourites:
Cafes — Abbots & Kinney | Peter Rabbit | Fairweather
Dining — Food Lore | Peel Street | Rigoni's | Sunny's
Bars — West Oak | Clever Little Tailor | Pink Moon Saloon