Our people
Prof Siobhan Banks
BBB co-director
Siobhan examines the impact of sleep deprivation and shift work on psychological and physiological functioning and how countermeasures may be used to prevent the deleterious effects of disturbed sleep, in particular dietary interventions, napping and caffeine. She has co-authored more than seventy articles and book chapters. Her work has been cited more than 3000 times Google Scholar. Her research has been funded by the NHMRC, NIH, The US Air Force Office of Scientific Research, NASA, Beyond Blue, SA Department of Health and Aging and DSTG.
A/Prof Jill Dorrian
BBB co-director
Jill has research experience in both the controlled laboratory environment and in the field, and has worked extensively with the Rail and Healthcare Industries investigating sleep loss, workload, operational performance, safety and health. Her work has been funded by the ARC, NHMRC, NIH, CRC for Rail Innovation, SafeWorkSA, and industry partners. She has co-authored more than one hundred articles and book chapters. Her work has been cited more than 2900 times Google Scholar. In 2017 Jill received the Australian Council for Graduate Research Award for Excellence in Graduate Research Supervision. Jill is also a qualified Biostatistician and has specific expertise in analysing large and complex datasets.
Professor Kurt Lushington
Professor in Psychology
Qualified clinical psychologist and researcher, Kurt is interested in all works to do with sleep, both applied and theoretical, and is currently working on several projects examining sleep in children and adults. Kurt also co-leads the Paediatric Sleep Research Group at the Women's and Children's Hospital.


A/Prof Hannah Keage


CAIN lab, co-director

Hannah's research focuses on the underlying biology of cognitive ageing and dementia, particularly in cerebrovascular contributions to cognitive ageing and neural mechanisms that enable some individuals to compensate for age-related structural brain changes. Hannah's work has been supported by the NHMRC including an ECR Fellowship.
Dr Tobias Loetscher
CAIN lab, co-director
Tobias's work investigates the neural mechanisms that control spatial attention in the healthy brain, and how these mechanisms are altered after brain damage. The long-term goal of his research is to develop effective treatments of attentional disorders such as spatial neglect. Tobias's work has been supported by the Brain Foundation, and by an ARC DECRA.
Dr Mark Kohler
Mark's research focuses on the importance of sleep for cognitive performance, child mental health, child sleep disorders and the neural basis of cognitive functions. Mark's recent research focuses on sleepwalking, looking at sleepwalking prevalence and treatments for sleepwalking. Mark also works on another study looking at cardiovascular and respiration in children with sleep disordered breathing.
Dr Amanda Hutchinson
Amanda is a clinical psychologist whose research aims to reduce the incidence of cancer and its impact on those diagnosed. Amanda is dedicated to understanding Cancer Related Cognitive Impairment and developing ways to treat the problems with memory, attention and executive function which are commonly experienced by cancer patients during the following treatment. Her research also focuses on reducing cancer risk in the general population through the adoption of health behaviours.
Dr Stephanie Centofanti
Stephanie's primary research experience is in the area of sleep and fatigue. She has a particular interest in investigating countermeasures to reduce the negative neurobehavioural, psychosocial and physiological outcomes associated with sleep loss and shift work. Stephanie works across multiple laboratory and industry-based field studies, utilising both quantitative and qualitative research methods.
A/Prof Alison Coates
Alison is a nutritional physiologist who is increasingly working in the area of food choice and timing in shift work. Alison's research explores how bioactive nutrients influence health.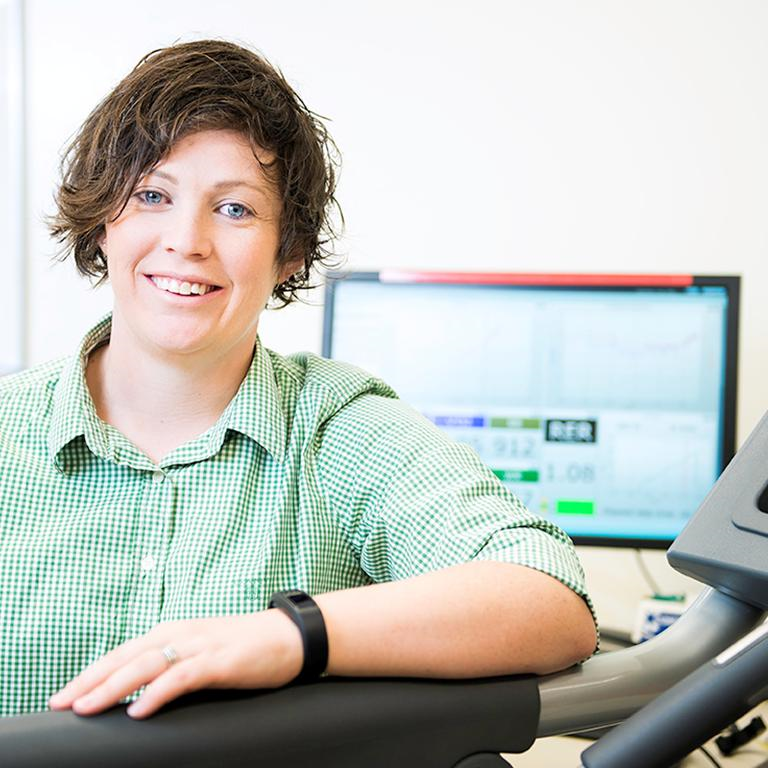 Dr Ashleigh Smith
Ashleigh is an early career neuroscientist whose research vision is to reduce age-related disability in older adults through applying novel, sustainable and enjoyable exercise interventions and exploring the nexus between physical activity, brain function and cognitive health.