Virtual learning changing the future of business education
July 08 2013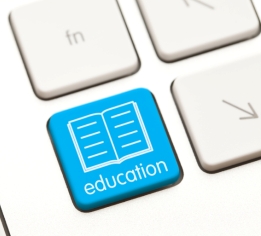 Technology is transforming higher education, presenting a myriad of challenges and opportunities for tertiary educators, according to a new publication launched today in Perth.
The Virtual University: Impact on Australian Accounting and Business Education, released by the Institute of Chartered Accountants Australia (the Institute) and the Centre for Accounting, Governance and Sustainability (CAGS) at the University of South Australia, explores the impact this transformation will have on business and accounting education in Australia.
With over three million students globally already taking part in massive open online courses (MOOCs), Roger Burritt, Director of CAGS and Professor in Accounting at the University of South Australia, said the growth of these courses was unprecedented.

"The popularity of MOOCs can be attributed in part to the fact that they are more accessible and flexible than traditional university courses. The majority of them are also currently free, although content related charges are likely to become the norm.
"If universities are going to remain competitive, they must adapt to the changing market and develop strategies to improve the learning experience for students," Professor Burritt commented.
Institute Chief Executive Officer Lee White said the accounting profession could benefit from the opportunities online courses present, provided the quality of the content is ensured.
"If the accounting profession is to remain relevant and sustainable, we need to embrace this digital age of education. That means capitalising on this new pathway for the benefit of business education.
"But it's important to remember that technology is principally a means to an end. Developing the optimum learning experience for students and delivering the best quality content is the overriding objective," Mr White said.
The publication offers a wide range of viewpoints from practitioners and academics on this changing era in education and implications for the future of education delivery. It is being launched today at the Accounting and Finance Association of Australia and New Zealand Conference in Perth.
Media contact: Stephanie Arena, Institute of Chartered Accountants Australia phone: +61 2 9290 5568 / 0434 334 084 stephanie.arena@charteredaccountants.com.au