Unmasking the threat of identity theft
February 13 2013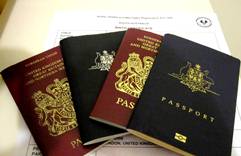 In today's brave new world where online financial transactions are as commonplace as birthday request reminders on social media websites, the rising menace of extreme identity theft looms large.
It's this issue which will be the focus of a public University of South Australia law seminar, presented by technology law expert Professor Faye Jones and UniSA law lecturer Dr Clare Sullivan, next week.
Dr Sullivan, an expert on digital identity, highlights an example in the US of a teacher who, upon discovering she had a bad credit rating, unravelled a 10 year long trail of deception in which a person had forged her identity, bought a house and gained employment - using her details.
The anonymity attached to online behaviour and the amount of personal data that is readily available online has made it easier for false digital identities to be created or assumed, says Dr Sullivan.
"Years ago in Melbourne there was an identity thief who would use the names and dates of births on peoples' tombstones to apply for birth certificates. With that, they would open a bank account, apply for employment registration cards and then passports.
"These days that information is even more readily available. A full name, date of birth, gender and one other piece of identification, most often a signature or a PIN number, are sometimes all that is needed to steal a person's identity."
"Most often people do this for reasons of fraud and their victims may not know what has happened until weeks or months later. The victim is on the back foot and they have to prove that they are who they say they are and that is not necessarily easy."
As to possible remedies, the suggestions of keeping Government compiled databases on individuals' identities would have huge privacy and security implications.
"Once you start putting those things into just one big database, well no database is secure," Dr Sullivan says.
"This was an issue for the UK and their identity scheme. In a way it's more vulnerable – it's like putting all the crown jewels in just one cupboard.
"Technological innovations, including those which use biometrics - fingerprints, face scans and iris scans have error rates. Sometimes the error rate is low but they do exist. TV shows like CSI give a public perception that biometrics are infallible but they are not."
"The best advice is to recognise just how valuable your personal information is, try not to collect all your details together in one place and also try to build personal relations with people in organisations, like a bank for example, who will recognise you, who could verify your identity."
The absence of personal contact in the modern world is one of the reasons why identify theft is easier to facilitate says Dr Sullivan, and the assumption of a person's identity is an issue not just confined to electronic fraud.
In an echo of the Leonardo DiCaprio film Catch Me If You Can, which charted the life of a young con artist, in January a teenager who had impersonated doctors in hospitals in Adelaide was arrested and charged with identity theft.
Extreme identity theft: an international challenge will be the first of UniSA's Law Evenings seminars and will be held in the Bradley Forum at UniSA's City West Campus from 5.30pm on Tuesday 19 February.
Registrations are essential and can be made online at unisa.edu.au/law/evenings
Contact: Clare Sullivan office 8302 0308 email Clare.Sullivan@unisa.edu.au
Media contact: Will Venn office 8302 0965 email Will.Venn@unisa.edu.au