UniSA makes more five-star history with its MBA
July 03 2015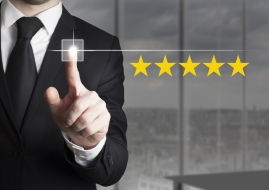 Today the University of South Australia was awarded a special commendation from the Graduate Management Association of Australia (GMAA) to recognise five years of five star rating for its MBA.
The certificate was presented to UniSA's Pro Vice Chancellor and Head of UniSA Business School Professor Marie Wilson, at the GMAA's national conference in Adelaide this morning.
UniSA is one of only two Australian universities to win the rigorous acknowledgement of the quality of its MBA program.
The commendation is for five years but UniSA has earned the five-star rating for seven years and is now one of the most consistently recognised quality MBA programs in the nation.
Program Director for the MBA Dr Don Clifton says the significance of the achievement can't be underestimated.
"The GMAA has recently published a thorough analysis of its methodology, so for anyone taking a closer look at the ratings, they can see how stringent the assessment is," Dr Clifton says.
"What UniSA can take great pride in, is the fact that the MBA program has consistently ranked in the top 10 MBA's in Australia and for seven years now we have earned a five-star rating.
"What that translates to is a degree program that is evolving in-step with the demands of the business world and one in which the content is at the forefront of knowledge.
"It is wonderful to have this acknowledgement of our work from the GMAA and it is a great incentive for us to continue to deliver innovation in business management education."
Media contact: Michèle Nardelli office: +61 8 8302 0966 mobile: 0418 823 673 email: michele.nardelli@unisa.edu.au