UniSA athletes take girl power to world stage
July 01 2013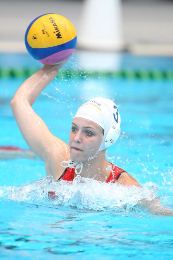 Five young female UniSA students will represent Australia on the world sporting stage when they compete in the World University Games in Russia later this week.
Athletes Belinda Symons (water polo), Jessica Martin (water polo), Jocelyn Burnett (diving), Leah Cutting (swimming) and Olivia Thompson (basketball) have been selected by Australian University Sport and their respective sporting bodies to represent Australia at the 2013 Summer Universiade to be held in Kazan, Russia, from July 6-17.
The word Universiade comes from 'university' and 'Olympiad' and means Olympic Games for students. The Universiade is second in importance only to the Olympic Games on a true multi-sport international scale.
UniSA Vice Chancellor Prof David Lloyd says UniSA is proud of the students' achievements and wishes them well at the Games.
"These students all balance training for up to 30 hours' per week along with their university study, which shows tremendous dedication and commitment," he says.
"UniSA is pleased to be supporting the students in a small way on their journey to the Games."
Bachelor of Media Arts student Belinda Symons says being selected for the Games is a huge step towards achieving her ultimate goal of representing Australia at an Olympic Games.
"I will be competing against Olympians from around the world and learning from them," says Belinda.
"It will be exciting to stay in an athletes' village and be mingling with some of the world's most amazing young athletes. I am hopeful I may even be able to score a goal or two as well."
Jessica Martin is studying a Bachelor of Law and International Relations and Russia will be her second World University Games competing for Australia in water polo.
"The previous World Uni's (in China) were the best experience of my life, so I'm looking forward to an amazing few weeks – and Russia, how exotic!" says Jessica.
"I've trained so hard for so long, so I'm excited to hopefully perform really well."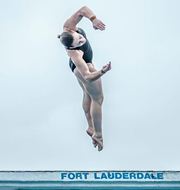 Bachelor of Sport and Recreation Management student Jocelyn Burnett will compete in the women's 10m platform diving event. She says her career highlight to date is the 2013 Canadian Grand Prix event where she finished fourth in the women's 10m platform.
"I think the World Uni Games will be great competition for me physically and mentally," she says.
"It will be a great way for me to work up my international competition experience towards my goal of competing in the 2016 Olympic Games in Rio de Janeiro."
Leah Cutting, who is studying a Bachelor of Applied Science (Human Movement), will compete in two swimming events – the 1500m freestyle in the pool and the 10km open water swim.
Leah's recent career highlights include winning the 2012 Australian Open Water National 5km event and placing second in the 1500m in the pool at the 2013 Australian National Swimming Championships.
"I am very much looking forward to the World University Games in Russia, and it will be great to experience the Russian culture as well as the culture of living in the Athlete's Village," she says.
"It is always a bonus when you get to travel, doing what you love, so I will make the most of this opportunity to represent Australia."
Diploma of Arts student Olivia Thompson will represent Australia in basketball, a sport in which she already has a number of highlights including World Championships, emerging Opals tour and an AIS scholarship.
"I'm really looking forward to the opportunity and experience, also I've never been to Russia before," Olivia says.
Media contact: Kelly Stone office 8302 0963 mobile 0417 861 832 email Kelly.stone@unisa.edu.au