UN expert delivers stark message on asylum
June 26 2013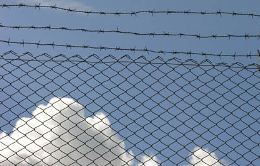 More people are being displaced by armed conflict and human rights violations than at any time since 1994. And with no end to the Syria crisis in sight, refugee numbers seem certain to rise further in the weeks and months to come.
That is the stark message being brought to Adelaide by Dr Jeff Crisp, Head of Policy and Evaluation at the UN's Geneva-based refugee agency, UNHCR (United Nations High Commissioner for Refugees).
In a keynote address at the National Asylum Summit, to be convened tomorrow by the Hawke Research Institute, Dr Crisp will explain that recent crises in countries such as Ivory Coast, Somalia, Mali and Sudan have forced masses of people to abandon their homes.
"More than 7.5 million people were displaced in 2012 alone, bringing the total number of people cared for by UNHCR to around 36 million," Dr Crisp said.
In his keynote address, Dr Crisp will point out that 80 per cent of the world's refugees are to be found in developing and middle-income countries, while only 20 per cent are accommodated in the world's most prosperous countries.
"Despite these statistics, there is a growing sense in the industrialised states, Australia included, that refugees and asylum seekers from other parts of the world should be contained within and induced to return to their places of origin," Dr Crisp said.
Dr Crisp is currently Visiting Fellow at the Hawke Research Institute at the University of South Australia, and is in Australia for the National Asylum Summit hosted by the Hawke at the University of South Australia.
Media contact: Kelly Stone office 8302 0963 email Kelly.stone@unisa.edu.au